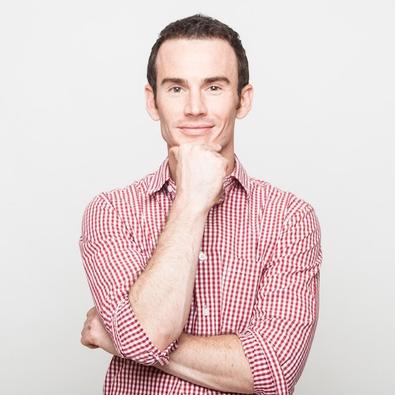 Facebook is a powerful tool for personal brands—if you use it in the right way. It's also drama central. I totally understand the urge to avoid Facebook, leave it or never sign up. However, you're missing out on a rich resource if you don't utilize Facebook for your acting career.
As author H. Jackson Brown Jr. said, "Opportunity dances with those already on the dance floor!" This week, I'd like to offer you six pro tips to really boogie on Facebook. Use these six tips for maximum efficiency, productivity, and offline results!
Three tips are spelled out below—and three more are in the #TellMeTony video that follows. Enjoy!
1. Turn on followers. In the "major leagues" on both coasts, the amount of fans you bring to the table really influences casting decisions. While this has never been the mission of Creative Social Media—(we're more about world impact than box office influence)—we understand it's a part of the casting equation.
As such, we always recommend turning on Facebook followers. It creates a one-way relationship (like Twitter or Instagram followers) versus the two-way connection of a Facebook friendship.
When you enable followers, new friend requests become followers. These people are interested in following you, whether you accept them as a friend or not. If you haven't, I'd recommend you read "Fan Page or Profile: The Great Facebook Debate" as I go into this topic a bit more. If you're ready, set up followers by clicking here.
Tangent: Whether we like it or not, many judge a book by its cover. The amount of friends, fans, followers, and likes you have is part of your first impression—as are your search results on Google, YouTube, Facebook, etc. Luckily, you can pretty much always update your cover art and "write your next chapter" thanks to the free tools available to us all online.
We recognize that privacy is personal, so take a moment to look at all of your Facebook settings. Click on the padlock in the upper right corner of your Facebook. The "Privacy Checkup" can help you understand your settings. You can also click on "See More Settings" here to set up super customizable boundaries, restrictions, and control your Facebook presence.
2. Segment posts. If I were to ask you what annoyed you most about Facebook, my guess is you'd say people sharing their lunch, inner monologues, or being so #blessed and #grateful. I've got answers for you to avoid the drama in the video below.
As I've said in previous articles, social media is more about your audience than it is about you. In the same way I wouldn't want to invite my L.A. email subscribers to an event happening in NYC, I don't want you to share your posts with everyone if it doesn't add value for everyone.
Facebook offers you the ability to segment your post to a specific audience—it's their answer to Google+ circles. When composing a post, if you click the drop down you should have a variety of audiences to choose from. Generally, these lists are pulled from people, employers, and jobs you've listed in the past. You can also create specific lists/audiences to post to. I go into how in the video below.
The takeaway here is to think about who you want to talk to before you hit post. Realize that Facebook (and Facebook mobile) defaults to the last group you shared with. So if I shared something with "Family" on my phone in the morning, when I go to share a photo from rehearsal later that day, Facebook is still set to publish to "Family" versus "Public" or "New York, New York Area."
3. Leverage private groups and messages. As somewhat of a public figure, I realize that sometimes you want to go to Facebook to rant, rave, connect, get sympathy, affirmations, attention, etc., but please think twice.
If you're using Facebook as a marketing tool for your acting career, you have to think of every post as a brand impression. If your No. 1 dream collaborator (let's just say Casey Nicholaw) happened to see this frivolous post, how would that affect his impression of you?
As such, I recommend that you utilize a private group among close friends. There's also private Facebook messages, and even group chats! Sometimes publicly letting people into our minds, hearts, wounds, and worlds is positive for our brands. Facebook is built for connection. However, often when we use Facebook to rant, rave, or make an "ask" of our audience, it has a damaging effect.
Give yourself a safe space on Facebook to vent, rant, rave, and seek what you need by utilizing private groups and messages. Aim to add value and score "big points" (for the major leagues) when you post publicly to Facebook. Quality of content over quantity or frequency.
Watch the video below for three more pro tips! When you're done, I'd love to hear some of the positive ways Facebook has changed your life. Comment below or write on my Facebook page!
Like this advice? Check out more from our Backstage Experts!