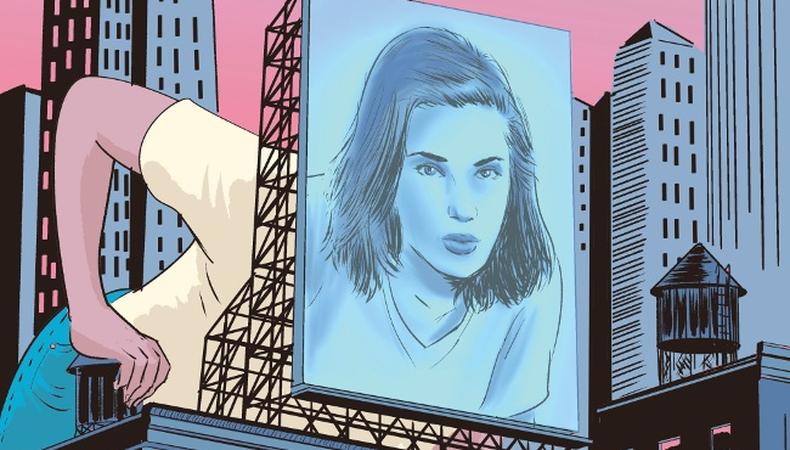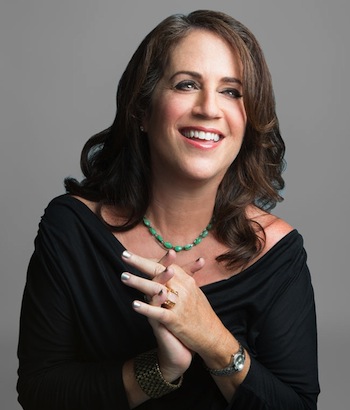 People always ask me what makes a good headshot. For me, it's all in the eyes. The eyes tell the story, and Kenneth Dolin's photos always show me who the person really is. A headshot photographer for over 12 years, Dolin talked to me about his process.
Outside of viewing a look book, what should a client ask when looking for a headshot photographer?
Actors should know about prices and release policies, if the images are done in studio or on location, what the turnaround time is, and what the retouching process is. Most of the top headshot photographers in Los Angeles, including myself, have this spelled out on our websites. If a photographer hasn't clearly shared this information, ask.
But here's where I get controversial: Aside from that and liking a photographer's work, there's not much else to know. I don't think you have to know a lot about the photographer personally or spend a ton of time face-to-face to see if you'll "vibe." In fact—drumroll here—I don't even think it's necessary to meet or talk with your photographer prior to shooting. I've shot over 5,000 people and met only a handful prior to shooting.
In my experience, the one commonality I've found in clients who want to come in for a "first date" or want to chat about my impressions of them, or review look lists, is they're overthinking the process. And overthinking is an actor's enemy.
If you overthink, you'll under-feel and be in your head. And I don't want clients in their heads when they shoot. If you understand that idea and you like a photographer's work and their reputation is good, then just jump in. Ultimately, it's a leap of faith, like most creative collaborations.
What makes a bad headshot, in your opinion?
So much of it is subjective. But the shots that don't work for me are when I see discomfort on someone's face, or someone posing or being false. Personally, I also don't like to see people doing extreme looks. I think comedic shots are best when dry and understated. I like it to feel real. I like it to feel authentic.
How do actors sabotage their shoots?
After a difficult week where one actor was freaking out that she wasn't shot in her teal sweater (even though I photographed her in two other blue sweaters that were exactly the same style and only slightly different shades), and another actor was so obsessed with her list of goals that she would panic and ask, "We're doing a super edgy look next, right?" while she was being photographed, I feel compelled to share some thoughts:
1. If you focus on the results, you'll put pressure on yourself and you won't be loose. You won't allow yourself to be in the moment or let yourself play or blissfully fail. To get the result, forget the result. Just let go. Please.
2. If you show up and obsess about your business look or your girl-next-door look, you might as well write the words "day player" on your shirt. Yes, looks are important, and you should get some specific looks. But please remember that the most important look is you being you. It's the qualities that live inside you that will ultimately make you castable.
What would you say is your signature look?
Every shoot has different goals, which are determined by the individual actor I'm shooting and what they need. That said, I think the through line I try to create that runs through most of my successful images is truthfulness, simplicity, and a lack of posing. Most people pose for the camera. My job is to get them to stop posing. I hope that I accomplish this more often than not. I put intense focus on the eyes, and I like dynamically composed, closely cropped, and slightly off-center images.
When I had my headshots taken, I felt like someone had peeled back the skin on my face. I felt so naked and uncomfortable and my facial muscles started twitching. How do you get a client out of this panic zone?
I'm part photographer, part life coach, part cheerleader, part clown, and part provocateur. I use intuition to know which of these to be. Sometimes, it's as simple as making someone laugh. When we laugh, we breathe and we forget everything else. We are relaxed. A lot of what I do is about laughter and fun. But sometimes, I need to be a coach, reminding clients to relax and let go, helping them remember to breathe—it's amazing how many people forget to breathe when they're being photographed. Sometimes I need to be a cheerleader, inundating my clients with positivity. And rarely, when needed, I'm a provocateur. For example, I'll ask people why they feel the need to pose, why they can't let go, and why they don't trust that they, simply being present, are enough. That said, usually it's about laughing and making people feel loved. I have a sincere ability to find something to genuinely love about almost anyone I shoot.
How do you get your clients to give you what you're looking for?
I often do something I call "reactive posing," where I just let actors do what they do when they're acting, which is to react to something. If I do this strategically, I can get the things I'm looking for without them focusing on trying to get me what I'm looking for. I also try not to be stuck on one idea and just be in the moment. Often, what we we're not looking for ends up being the best image from the shoot.
Known for her work in film and television, producer and casting director Marci Liroff has worked with some of the most successful directors in the world such as Steven Spielberg, Ridley Scott, Mark Waters, Christopher Nolan, Brad Bird, and Herbert Ross. While working at Fenton-Feinberg Casting, she, along with Mike Fenton, cast such films as "A Christmas Story," "Poltergeist," "E.T. – The Extra Terrestrial," "Indiana Jones and the Temple of Doom," and "Blade Runner." After establishing her own casting company in 1983, Liroff cast "Footloose," "St. Elmo's Fire," "Pretty in Pink," "The Iron Giant," "The Spitfire Grill," "Untamed Heart," "Freaky Friday," "Mean Girls," "Ghosts of Girlfriends Past," "Mr. Popper's Penguins," "Vampire Academy," and the upcoming "The Sublime and Beautiful," which she produced as well.
Liroff is also an acting coach, and her three-night Audition Bootcamp has empowered actors to view the audition process in a new light. The class spawned an online course available at Udemy entitled "How To Audition For Film and Television: Audition Bootcamp." Visit Liroff online at marciliroff.com, follow her on Twitter @marciliroff and Facebook, and watch her advice videos on YouTube. You can also read her blog.
Inspired? Check out our Los Angeles audition listings!