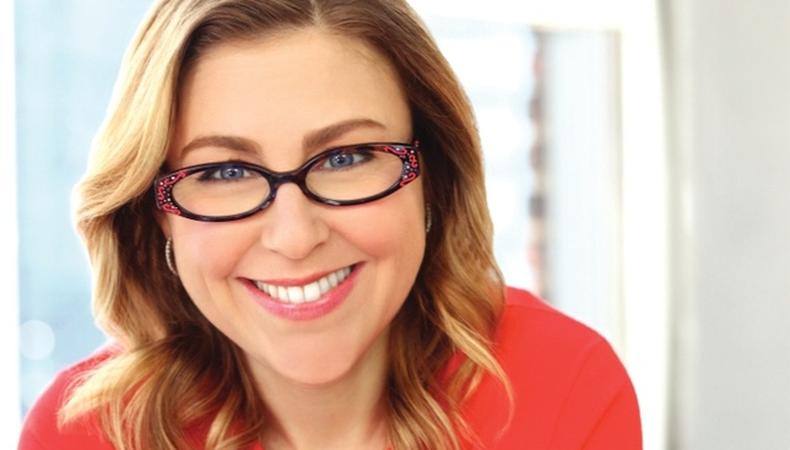 Writing a book is a lot like pursuing an acting career—an artistic endeavor requiring patience, endurance, tenacity, concentration and passion.
During my years as Director of Casting and Talent Development at Disney Theatrical Productions, I saw one too many actors come in unprepared for their audition. A simple adjustment in wardrobe or song choice would have made all the difference. I realized there was a real need for an audition book so I started making notes of ideas. The chapters would offer actors practical advice for auditions, such as what to wear, and what songs to sing and how to navigate the audition waiting room. Anecdotes from my own experience as a professional child actress in the 1980s would infuse the chapters. Thomas Schumacher, the president of the division, gave me his blessing, and "Confessions of a Casting Director" was born.
A few weeks later, in August 2009, my position at Disney was dissolved. I tried to get the book published but faced rejection after rejection. I let the book go and redirected energy on creating Jen Rudin Casting. Then in 2012, on my 40th birthday, the idea of writing the book began to percolate again inside my busy head. I created a new and detailed book proposal of what the book could be and mean for actors. Because I work a lot with young actors, I decided to focus the book as a how-to guide for parents to get their kids into show business.
I had a meeting with Harper Collins and pitched the newly conceived book focused for stage parents in November 2012. After an initially positive meeting, I was asked to send sample chapters and adjust the proposal. Then, I waited.
Three months later as I was gearing up for another pilot season, I got the exciting news that Harper Collins was going to publish my book. They threw me a curveball: To broaden the book's appeal, they asked—and I agreed—to expand the book for actors and performers of all ages. They wanted the initial draft in April, only two months from the time they said yes.
When frenzy of pilot season ended, I had to get super organized. Mornings were to be spent writing, and afternoons were to be spent conducting auditions. I decided to write at the New York Society Library on the Upper East Side. I'd grown up going to this library with my parents, passing many hours downstairs reading the entire "Anne of Green Gables" series while my parents were upstairs working.
At first, I could only sit for an hour before I'd distract myself checking Facebook or doing emails for various casting projects. Plus I needed to refresh grammar rules—after all, it was 20 years since I'd written a paper in college! As the weeks went by, I built up hours. It was like an addiction: the longer I stayed, the more the writing flowed. I kept going back to the well.
The book was on schedule for the April 15 delivery. Then, on April 1, two weeks before the initial draft was due, I was at the library, at my usual desk, but mildly distracted. I kept turning around to look for my father, now a retired Rabbi, who still writes books. He was working on his newest book and was supposed to meet me for a writing date following his routine check-up with his cardiologist. He never showed up. Instead, my sister texted me to call her ASAP. The prognosis: Our father's arteries were clogged: 100 percent, 90 percent and 70 percent. He was on his way to Lenox Hill Hospital. He needed triple bypass surgery.
After his surgery, my father spent seven days in the ICU. My sister and mother and I held vigil on the 9th floor waiting room. I continued to type away on my laptop while we took turns checking in on my father. When I'd ask if he needed anything, he'd look at me from his hospital bed, tubes coming out of everywhere and whisper, "Go back to the library, Jennifer. Finish the book."
I took his advice and finished the book. Two weeks later, I turned in my first draft to my editor at Harper Collins. My father was released from the hospital. Life was beginning to return to normal, but there was still much more writing to do. In the coming months, I did edits, rewrites, added more chapters, cast Peter Bogdanovich's much-anticipated film "Squirrels to the Nuts," and took a much-needed vacation cycling seven days on Corsica.
I spent four years on the book. I stayed the course. I made something out of nothing, just as actors create characters and bring them to life. This book is a reflection on all the years I have worked in casting and the passion I feel for actors and their craft.
Life is short. Enjoy the ride.
Jen Rudin is an award-winning casting director and author of Confessions of a Casting Director: Help Actors Land Any Role with Secrets from Inside the Audition Room (Harper Collins/It Books, 2013). Visit www.jenrudin.com and follow @RudinJen