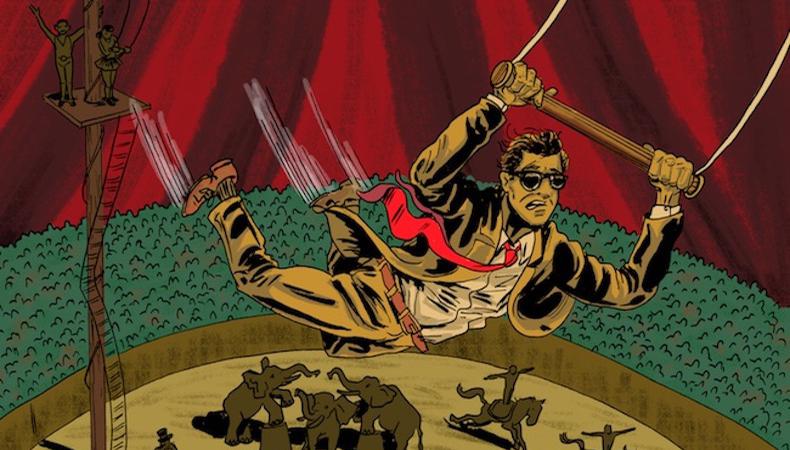 The past informs the present. Choices made over 100 years ago can provide us with insight today. So, let's start this week with a history lesson. At the end of the 19th century, an actor named James O'Neill toured the country with his stage adaptation of "The Count of Monte Cristo." He performed in the show to packed houses for almost 30 years, earning about $50,000 a year. Adjusted for inflation, that comes out to a yacht full of bitcoin.
According to his famous playwright son, Eugene O'Neill, "My father was really a remarkable actor, but the enormous success of 'Monte Cristo' kept him from doing other things. He could go out year after year and clear $50,000 in a season. He thought that he simply couldn't afford to do anything else. But in his later years he was full of bitter regrets. He felt 'Monte Cristo' had ruined his career as an artist."
This is the eternal question every successful actor must face at some point. What's more important? A regular paycheck or risking it all for something new?
A lot of successful actors started their careers working on soap operas. There aren't many of them these days, but there are still a few left and they all shoot in L.A. Working as a contract player on one can tie you up for three to five years, but the experience will turn you into a seasoned performer and it will put a lot of money in your pocket.
All of my clients who have accepted this kind of gig promised they would walk away when their contract expired. Some did. Most stayed. When that last option period rolled around, I always suggested it might be time for a change, but the actors weren't able to give up the big paycheck. Would you?
Look at it this way. You're not just walking away from money. You're also leaving the routine, the certainty that you have somewhere to go every week, a place where you can act and be surrounded by people who are like your second family. It's tough to give that up so you can sit at home and wait for me to call with an audition for a job you might not get.
Now, let's take soap operas out of the equation and imagine you're a series regular on a network show, possibly a successful procedural like "NCIS" or "Criminal Minds." We're talking a lot more money now, but the situation is basically the same. You're playing the same part, year after year, and the thrill is gone. In this case, the contract is six years long, and if the show is a hit, they'll want you to sign on for another season. And another. And another. Should you?
Sorry, that's not my call. An agent's responsibility is to support the client's wish, even when we don't agree. And you're probably thinking, at this point in your career, you should be so lucky to have these kinds of Champagne problems, but it never hurts to start considering these things now. The answers you find might determine the kind of career you're going to have and the kind of person you're going to be.
Either way, I still get my 10 percent…
Ready to find an agent? Browse Backstage's Call Sheet talent agency listings!