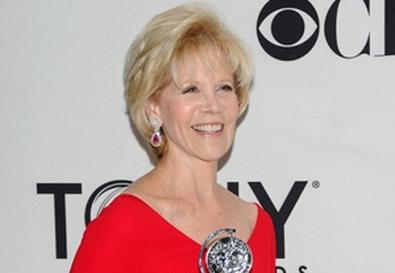 The Stella Adler Studio of Acting honored producer Daryl Roth with the Harold Clurman Spirit Award for "courageous contribution to the culture of the city of New York and beyond" at the Stella by Starlight gala on Sunday.
Roth's impressive resume boasts the six Pulitzer Prize winning plays "Three Tall Women," "Wit," "August: Osage County," "Anna in the Tropics," "How I Learned to Drive," and "Proof." When accepting her award Roth explained she hoped her plays get audiences to "reevaluate their assumptions."
Roth chatted with Back Stage before the awards about opening night memories and what she hopes to achieve with each play she produces.
Do you have a favorite memory from an opening night of one of your plays?Roth:
They're all pretty exciting. It's hard to choose. It's like picking your favorite child. I would say my most recent exciting experience on an opening night was "The Normal Heart," which opened last season. It was such a labor of love that when it actually came to fruition, it was just amazing and it filled my heart. I was so happy to have made it happen.
The award you're receiving tonight is for cultural contribution. Do you feel that one of your plays has made the biggest cultural contribution?Roth:
I hope that many of the plays that I've done have done that, because I try to chose things that make a difference, that give people an opportunity to think about things. "Wit" was a play that made us think about the medical world and our place within ethics. I think "Proof" was an interesting play that made us think about women and the role we have in this society. I think "The Normal Heart" had a huge influence on people, young people who didn't really know about the AIDS epidemic, but it was still meaningful. I try to really present things that make a difference.
What's your next project?Roth:
I'm working right now on "Clybourne Park," which my son Jordan is the lead producer on. I'm also looking forward to producing a new musical called "Kinky Boots," which is very exciting because Harvey Fierstein is writing the book, and Cyndi Lauper is writing her first musical score. That's next season for me.