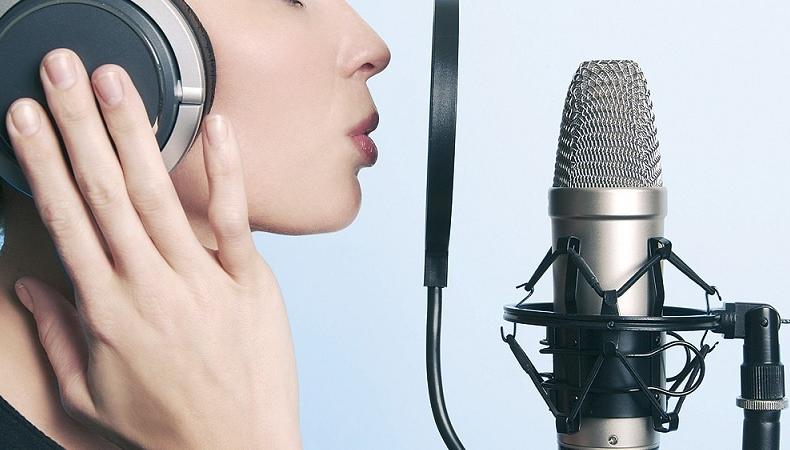 Daniel Craig recently confirmed that he'll be gracing screens again as James Bond. Whatever your thoughts on Craig's turn as 007, his versatility as an actor shows why he is one of Hollywood's most bankable stars: training for months to become buff enough to act as Britain's savior, extending his comedy skills in "Logan Lucky", even playing a Jesuit priest in "Elizabeth."
Craig also lends his talent to other forms of media as a professional voice actor. He has revived his performances as Bond voicing video games, narrated "Superheroes Unite" for BBC Children in Need, and played two characters—Ivan Ivanovitch Sakharine and Red Rackham—in 2011's animated "The Adventures of Tintin."
Many people—whether consumers of media or professionals in commercial industries—can take such versatility for granted. Many of us won't appreciate the work that goes on behind the scenes: Craig has to achieve physical perfection for the role of Bond, whilst constantly taking direction from agents, producers, and directors, not to mention the vocal training he undertakes for his work as a voiceover artist.
That latter point is especially relevant. People see even less of voiceover artists across the media than their on-screen counterparts. Yet just as much training, direction, and preparation needs to go into a vocal role in comparison to an acting job.
READ: Voiceover Actors: You Have the Power to Make a Huge Difference For Brands
For global audiences of a certain age, Saiyan warrior Goku is a pop-culture phenomenon. Originating in Japan, Goku found worldwide appeal through the Dragon Ball manga and anime series. English voice over artist Sean Schemmel (who has played the character for Western audiences for 18 years) recently revealed just how much work goes into representing Earth's greatest champion.
Breathing exercises to enhance vocal support, making proper use of the recording booth during energetic fight scenes, consistent pacing so as not to blow his voice out and other techniques are all common practice for professional voice artists like Schemmel. Whether they're playing high-energy characters in an animated series or the friendly voice of an advertising campaign, there are many ways to not only sustain talent but improve it.
A professional voice actor will know how to make the most of his or her voice. But there are other factors that need to be considered before starting a project. Some things to consider are:
The direction of the narrative.
Consider what you're being commissioned for. Is it training materials? An eBook? A presentation? A sales pitch? If it's for a descriptive service, companies are better working with someone experienced in conveying information with their voice. Sales and lead generation opportunities are generally better delivered by actors who are vibrant, can bring life to the text, and don't sound labored in their efforts to encourage positive calls to action.
Professionals with personality.
It takes an awful lot of dedication, training, and hard work to make it as a professional voiceover artist. It's essential that individuals retain some of their personality in their performance to distinguish themselves from other artists whilst still being able to role-play and fit a brief at a moment's notice. Being able to quickly switch from the everyday homeowner to the excited shopper looking for a bargain—without sounding like a stereotype—is a valuable skill.
Punctuality, productivity and being multilingual can also be essential factors to the personal success of a voice over talent.
Enhancement from an experienced studio.
Studio involvement and guidance is essential to producing voice materials that are targeted to a certain audience and effective at sharing a message. Having access to professional soundproofed booths and industry-leading recording equipment greatly complements overall audio quality and consistency, whilst experience in the sector helps to direct the campaign and cast the right voice to make a serious impact.
Casting voice over professionals who speak a certain language and understand local dialects, improving an artist's stamina for multiple takes, knowing the appropriate distance to stand from the microphone, directing how an artist handles themselves in the booth, post-production audio, mixing, re-recording, editing...all are essential factors that influence each and every recording. No matter how small or large a project may be, each of these must be considered, making the voice talent industry one of the most intricate-yet-versatile out there.
All of these factors can be easily met by working with a voiceover agency. Knowledge surrounding audience interactions, as well as technical specifications, post-production and localization makes for a wonderful working relationship that will not only simplify the process of creating an audio campaign but hugely boost the success and reception of the content.
Simon Luckhurst is the owner of Voice Talent Online, a UK-based voiceover agency that provides end-to-end voiceover and audio localization. He has 14 years' experience in audio production, localization, and business ownership.
Check out Backstage's voiceover audition listings!
The views expressed in this article are solely that of the individual(s) providing them,
and do not necessarily reflect the opinions of Backstage or its staff.