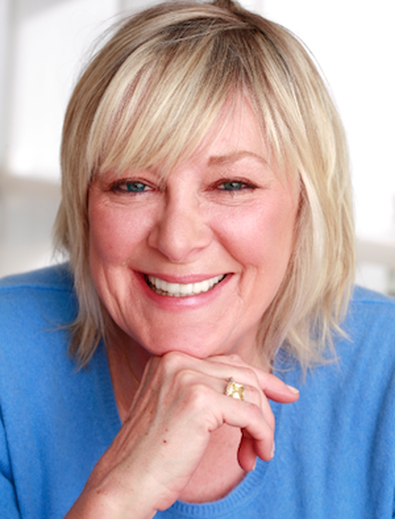 There are times in everyone's career where there's a lull—no bookings, no auditions, no calls from your agent (or no agent to call you)—where it seems your entire life has come to a halt. Sometimes it's seasonal (there are fewer roles being cast) and sometimes it's because you're not in the consciousness of the most active casting directors, directors, producers, or writers. They may know you and love your work, but you haven't reminded them recently of your existence. I know that as soon as I sent out postcards or an email blast or an invitation to a play, a film, or even a party, I'd suddenly get more auditions—a flurry of activity. I imagined the casting director or directors saying to themselves, "Gwyn! Why don't we call Gwyn for that role? She'd be perfect!" And they did!
So if you haven't heard from your network recently, not to worry. Even movie stars have downtime not of their own choice. You are remembered by your last major role. The best way to get back in high gear is to produce something for yourself and create a new awareness of what you do best.
What to produce? Where? When? How much will it cost? With whom?
All good questions that need to be answered before jumping in as a self-producer. The good news is that these days, thanks to the Internet, digital photography and video, projects aren't that difficult, time consuming, or expensive to make.
These are the three most productive and successful small projects that can get big results.
A standup comedy routine. If you love comedy and go to an open mic night, you'll learn how much fun it can be. You can also develop a potentially larger project from those first five minutes at the mic. Maybe the experience will inspire you to write a longer comedy show, outline a pilot for a sitcom, or even write a comedy film. Start small, take six words and talk about your perspective on them: sex, money, men, women, food, dating.
You can use a mini tape recorder as thoughts come to you, or type out whatever occurs to you about each. I guarantee that something in your material—if it comes authentically from your life experience—will be highly amusing to many people. Of course, you can take a comedy class and learn how to develop material, but first go check out standup comedy clubs and see what actors/comics are doing. Comedy clubs are in every major city, and most owners will allow you five minutes at the mic if you bring two friends who buy two drinks as a cover charge—especially if they're a very supportive audience. So while you're learning the technique of comedy, you're having fun, hanging out with friends, and publicizing yourself. You need to send out flyers and email blasts to every industry person you know about your new comedy standup routine. Whether they come to see you or not isn't as important as reminding them that you now have a new skill: You're funny!
Web series. These are short (2–5 minutes), simple video scenes usually with a small cast in one location or two. The most successful ones I've seen come from the reality of an actor's life. Several of my coaching clients recently developed Web series or were cast in one with little obligation except to show up once a week for a few hours to shoot a new scene. Many got job offers and agent interviews.
Some great things are Web series are:
They can be inexpensive to shoot: Pay a film student or friend with a good camera, a lighting kit, and editing experience a few hundred dollars to shoot and edit each episode.
They appeal to a large audience on the Internet. Many people don't have televisions or cable anymore so there's a built-in audience on line.
They show you off: They show how you photograph and what roles to cast you in for primetime or films.
If you get enough hits, your Web series goes viral and you suddenly have 40,000 fans watching. It's then a perfect vehicle to pitch to a network as a TV series. You can also pitch to sponsors, who could pay you for advertising or product placement.
Agents are not opposed to checking out talent on the internet. A short 2 minute scene from a series could get you a meeting or a major audition.
Short films. Similar to a Web series is a short five-minute film, which can be inexpensive to shoot and edit. Find a good DP from film school who might be experienced enough from shooting his or her own material to do a good job. If you aren't confident as a writer, advertise on Mandy.com or ShootingPeople.org for a screenwriter.
Some short film do's:
Keep it short and simple.
Comedy is always more engaging than heavy drama. Not that you can't have a dramatic scene, but a lot of screaming, yelling, crying, shooting guns, or killing people is a turnoff for many industry pros, unless you are most likely to be cast as a criminal, psychopath, or killer.
Show your type and brand. If you're that perfect young rookie cop, quirky nurse, or spy with an accent, that is what your film should show. Match your type with the current series and films out there and do you take on those roles. That is how you will be cast in them.
Enter your film into festivals and try to go in person to meet and develop your network.
Some short film don'ts:
Spend a fortune on complex costumes, locations, and special effects thinking you'll get it back. The only rationale for doing that is to show what you intend to write and develop in a larger project. In other words, only spend that kind of budget if your short film is a trailer of the feature film you want to shoot, and is a device for raising money.
Have long monologues or very "talky" scenes. You have to tell the story more in images than as a literary vehicle (a play on stage).
Spend your entire budget on the shoot. You need to edit, find music, and will have post-production expenses.

It seems like a lot of work to self-produce, but the rewards are enormous: more awareness of your type, brand, and specific talent, the opportunity to meet new creative people and develop vehicles with them, get auditions for major roles, and even meet your new agent. It's worth it, so get out there and create!
Like this advice? Check out more from our Backstage Experts!