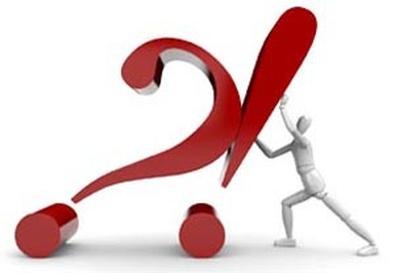 Leah C. Gardiner, New York; "born bad" (Soho Rep), "Fences" (Oregon Shakespeare Festival)
I was asked several years ago by Pillsbury House Theatre in Minneapolis to consider directing a production of "A Streetcar Named Desire" with a black actor playing the lead. They were a cutting-edge ensemble theater working to present shows which asked their audiences to think outside of the box. The artistic director felt this concept would both excite and enrage Minneapolis. I remember thinking, "That's impossible! How could a Polish American ever be played by a black American?"
After several nights of lost sleep, I accepted the job, if only for the challenge of exploration. I was also curious to see if audiences would suspend their preconceived notions of how race works in America. Stanley, as Tennessee Williams sketched him, is a working-class Polish-American man with the challenges and issues facing any working man in this country. Would our audiences be able to see Stanley in a black man's skin and still accept him as Williams wrote him?
For the first read-through of the play, a debate began after we read the famous lines "I am not a Polack. People from Poland are Poles. They are not Polacks. But what I am is one hundred percent American. I'm born and raised in the greatest country on this earth and I'm proud of it. And don't you ever call me a Polack." Do we change the words or keep them? Would we need permission from Williams' estate? How do we feel Williams would have responded if he were living today? We decided to keep the words as written.
People talked about this production for months after it closed. The debate over a black man playing Stanley was never resolved, but hard questions were asked.
Joshua Shelov, Philadelphia; "The Best and the Brightest," "Mayne Street" (ESPN)
For me personally, the most exciting reason to cast against type is to see actors best known for drama play comedy. I say this not only as a director but as a fan—and being a fan, of course, is the director's most important role.
My favorite comic moments happen when actors recognized for their dramatic chops get an opportunity to ever-so-slightly tweak a character instead of playing it with utmost sincerity. Mike Myers, quoting Peter Sellers, says that a great comic performance is 99 percent empathy and 1 percent judgment. I buy that ratio. And I do believe that that hint of a wink is the secret sauce.
The best comic performances are dramatic actors playing their parts as gravely as a death sentence, with just the slightest hint of send-up: George C. Scott in "Dr. Strangelove," Brad Pitt in "True Romance," Kevin Kline in "A Fish Called Wanda," Sean Penn in "Fast Times at Ridgemont High."
This is also true of all the actors who were "flipped" in "Airplane!": Lloyd Bridges, Peter Graves, and even Leslie Nielsen were all known at the time for their gravity, not their comedy. That's what sold the comedy so beautifully—these men giving the absurd situations utterly committed performances. The great actors trap us in these ridiculous situations with their devotion to the situation. That's why we laugh helplessly.
Massy Tadjedin, Los Angeles; "Last Night"
I don't really think in terms of type in casting. I consider the actor's talent above all, followed by his attributes and how the audience will perceive him. Will they believe the actor in the role? In my experience, that's usually determined by how talented the actor is as opposed to his "type."
If you're trying to capture life as it is—which I often am—then that effort necessarily defies any "type." In "Last Night," for example, not everyone living in New York is American. We have an English woman, an Australian man, a French man, and a Cuban-American woman, and they don't speak English with an American accent, which American films often mandate for some reason. They think the American accent is the American "type." My casting choices express my desire to portray parts of life in New York as I think they are.
Life and people are unpredictable, and our expectations are subverted all the time, so casting against preconceptions is a way of presenting a story as we often experience things in life. The funny man sometimes is the saddest, the shy girl sometimes is a brute, the brute has been known to be hysterical, and couples can have many years and massive differences between them.
Personally, I really love being surprised by a performance, and that's often the case when filmmakers have cast against type.
Michelle Danner, Santa Monica, Calif.; artistic director, Edgemar Center for the Arts
I always try to cast against type, because in my experience as a director on stage and film it's always been a more intriguing and original choice. It also adds an element of surprise for the audience.
When I did "The Rose Tattoo" with Rob Estes, no one thought that he was the right choice to play Alvaro Mangiacavallo. Rob was so good-looking and confident that you wouldn't think that he could play the part of an underdog and buffoon. He changed his ears with prosthetics, yellowed his teeth, and perfected an accent. The changes gave him an inner life and a certain physicality that helped him. He created a lovable clown and went on to win awards.
Recently I completed the principal photography on the feature film "Hello Herman." It's a story about a kid who is bullied and becomes a school shooter. You would expect that kid to have a sort of weird, eerie energy. I saw many young teenagers for the lead. Garrett Backstrom came in and didn't carry that energy, but he read the script three times and he had immersed himself in the world of the character. He made me believe he could play this kid who would be capable of what he did, because he was able to act not only the rage but also the character's humanity. He blew me away. I knew right then that he was the perfect kid.
When actors know that they have a chance to play a role that they wouldn't normally play, there is an excitement for the challenge and the chance to stretch. Every actor longs for that.