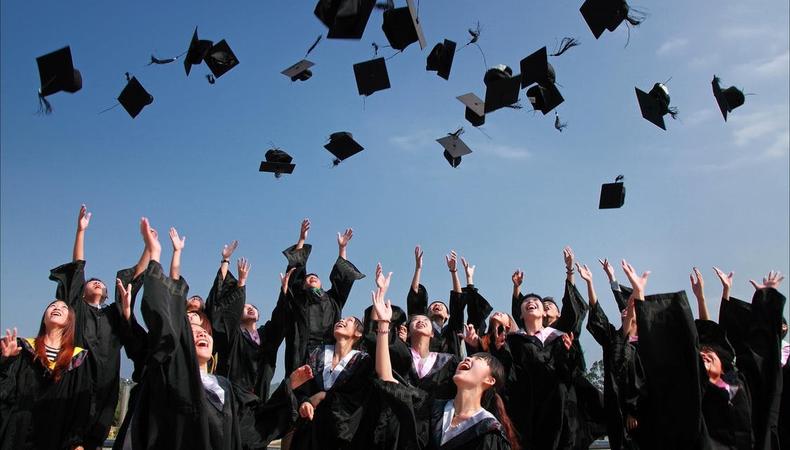 Knowing whether to pursue a higher degree of education in the name of your career can be an agonizing decision. You'll need to consider countless variables from finances to long-term career goals, as well as manage your expectations as far as what will be gained. To help with it all, our Backstage Experts weigh the pros and cons of going after an MFA.
Pro: Some programs provide concrete means to employment.
"A number of top MFA programs are affiliated with major regional theaters. For example, University of California San Diego's MFA program is affiliated with La Jolla Playhouse. Just a few miles down the road is The University of San Diego's MFA program, which is affiliated with The Old Globe. Graduates of these programs and others, often come back 'into the business' with credits from important theaters on their resume. I say come back into the business,' as going into an MFA program is often perceived as an action that takes an actor 'out of the business' for three years. It's not always true, and some programs also offer an Equity card upon graduation." —Brian O'Neil, acting career coach, consultant, audition coach, and Backstage Expert
Con: Debt. A lot of it.
"The average debt incurred for graduate school is about $100,000.00+ which even with steady work can take you a decade or more to pay off. Unless your parents are fortunate enough to afford this, why put enormous stress on yourself having to pay an overwhelming debt or having to accept a full-time office job or other career for a decade that prohibits you from auditioning or accepting the roles you do want. If your goal is to have a great career playing challenging roles with the highest level of talent, you have to be available for the auditions." —Gwyn Gilliss, founder and executive director of The Actors' Market and Backstage Expert
Pro: Getting started can be easier with an MFA.
"An MFA in musical theater can be a great help to starting a career in New York, but it is certainly not the only avenue to success. You're probably aware of many of the benefits that such a degree provides: training that is focused on professional-level skills, opportunities to perform and hone your craft, and (generally) a showcase in New York City that allows connection to casting directors and potential agents. Additionally, if you go to one of the top musical theater programs, it will generally be easier for you to network with alumni who are already in the business, which can make the task of getting established easier." —Andrew Byrne, voice teacher and Backstage Expert
Con: An MFA doesn't automatically render success.
"There is a lot of hype in theater and yet there are no tests, assessments, or empirical protocols to examine an artist's value. Graduating from a 'prestigious' program with a lot of debt doesn't make you a working artist, it just makes you an artist with debt.
"Most Actors' Equity members earn, on average, less than $15,000 annually. If you're going to spend 2–3 years in a graduate program, make sure it's an option that is affordable for you. The heaviness of financial weight could limit your artistic lifestyle." —Alex Ates, director, actor, educator, and Backstage Expert
Pro: MFA programs can instill dedication.
"If you're not accepted on your first try, keep studying. I spent the two years after my undergraduate program studying voice and the Meisner technique, and in my third year of auditioning, many schools were impressed that I was still taking classes even though I wasn't in a formal program. Schools like to see students who are committed to their craft and who won't quit under the rigors of grad school training. Some of them — such as American Conservatory Theater in San Francisco — offer summer programs with the same instructors who teach in the MFA program. It's a good way for them to get to know you better, it gives you a taste of the grad school experience, and it could help you stand out when auditioning for the school in the future." —Dennis Baker, Backstage Expert
Con: Some components of acting can never be taught.
"We don't look for [prospective MFA candidates] to be perfect. You're not going to get into the program if you deliver iambic pentameter better than everyone else. I look for the 30 seconds where that person is completely alive. I look for them to be empathetic producers. That particular thing, [when] you feel a warmth to them, is quite hard to teach." —Mark Wing-Davey, head of the graduate acting program at NYU
The views expressed in this article are solely that of the individual(s) providing them,
and do not necessarily reflect the opinions of Backstage or its staff.