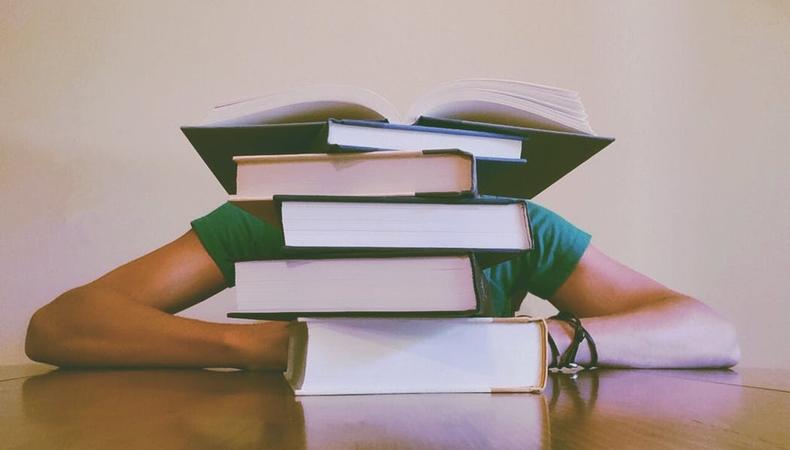 For actors and non-actors alike, paying for college is no joke, which is why this week Backstage turns its attention to ever-important scholarships and grants. While on the subject, though, it's never the wrong time to step back and decide whether a performance degree, in general, is the right move for you. Here, Backstage Experts weigh in on its virtues—and unnecessities.
A degree is representative of something larger.
"A college degree can give an actor a certain pedigree when it's from a renowned school such as the Yale School of Drama. Previous graduates from a school like this who have become successful, as well as the school's reputation for high-quality training, can impact the way an actor may be perceived within the industry. I recently heard one of my agents say that they always go to certain annual college showcases because they feel that these schools produce quality actors.
"Personally, I have always thought that a college degree was more than the degree itself. It represents a time to mature and grow and take a variety of courses that enhance an actor's skill set. I have also seen terrific actors who choose to train in professional acting schools while attending college, like combining a professional Meisner school while attending UCLA or NYU." —Joanne Baron, actor, producer, and Backstage Expert
Neither will make or break you.
"It depends on what your definition of 'making it' is. I think the value is immense if you want to be an acting teacher/professor or be involved in local theater. But getting a degree can also preclude a young actor from actually going out and working and learning on the job. So it's not necessary to make it, but it's not going to ruin your chances either. Everyone has their own path, but there is no gatekeeper who only lets actors with degrees 'make it' in the industry. Industry folks care about actors being serious about their work, whatever form that may take." —Anthony Meindl, L.A. and New York acting coach and Backstage Expert
College is not the only place where you can study performance.
"Places like Juilliard, the Yale School of Drama, and NYU's graduate acting program have a ton of clout in the industry, and you're sure to get noticed by industry professionals when you have them on your résumé. However, there are many places that aren't connected to a BFA or MFA program that can provide you with high-quality training.
READ: How to Choose an Acting Technique
"The William Esper Studio, for example, has alumni that include Sam Rockwell, Tracee Ellis Ross, and Gretchen Mol. The Upright Citizens Brigade has kick-started the careers of people like Kate McKinnon, Ellie Kemper, and Ed Helms. They may not provide you with a degree, but the experience and learning is invaluable." —Reynaldo Piniella, actor and Backstage Expert
A degree can help on the business side of things.
"As Derrick Sanders, co-founder of Congo Square Theatre Company in Chicago, once told me, 'It should be called Business Show because the Business comes first.' Although people may pretend that professional theater is a bunch of people putting on a play just for fun, the reality is that virtually every production is a meticulously planned and coordinated business activity. Theater companies typically are not-for-profit or nonprofit entities with a board of directors and compensated employees, who appear both onstage and in the conference room. They feature marketing and public relations, education, and grant-writing departments (or people). A theater degree prepares a person to enter the business of making art." —Harvey Young, professor of theater at Northwestern and Backstage Expert
A performing arts degree is useful for outside the craft, too.
"A college degree in the performing arts is nothing to be afraid of. The completion of a BA, BFA, or BM degree is a proud accomplishment and can equip graduates with confidence, flexibility, creative thinking, global perspectives, great people skills, and the ability to be an effective leader or entrepreneur. A degree in theater is a solid degree that can lay the foundation for any number of pursuits, not just performing." —Mary Anna Dennard, author, founder of College Audition Coach, and Backstage Expert
A degree in no way guarantees work.
"Like many of you, I graduated from college with a drama degree, a fancy piece of paper that says 'I am a great actor!' I was a big fish in a small pond, played lots of lead roles, and took lots of acting, voice, and movement classes. I studied Meisner, Stella Adler, Stanislavsky, Uta Hagen (my favorite), and I even took a class on Kabuki theater. I could recite 10 Shakespeare monologues, and mastered a British accent. I even knew how to do neutral mask! One of the many useful things that theater school teaches is that training is essential, and should always be part of your career.
"Fancy degree in hand, I moved to New York one week after graduating with cheap headshots in my bag, a mediocre temp job, and wondered 'Where are all these high paying acting jobs I'm supposed to be getting? I was a theater major at Vassar!' What do you mean I'm not playing the lead in the new David O. Russell movie? What do you mean I have to get an agent? I quickly realized there is this whole 'business' side of acting nobody had told me about. I needed to change my approach, get humble, and come up with a game plan." —Matt Newton, acting coach and Backstage Expert
The views expressed in this article are solely that of the individual(s) providing them,
and do not necessarily reflect the opinions of Backstage or its staff.