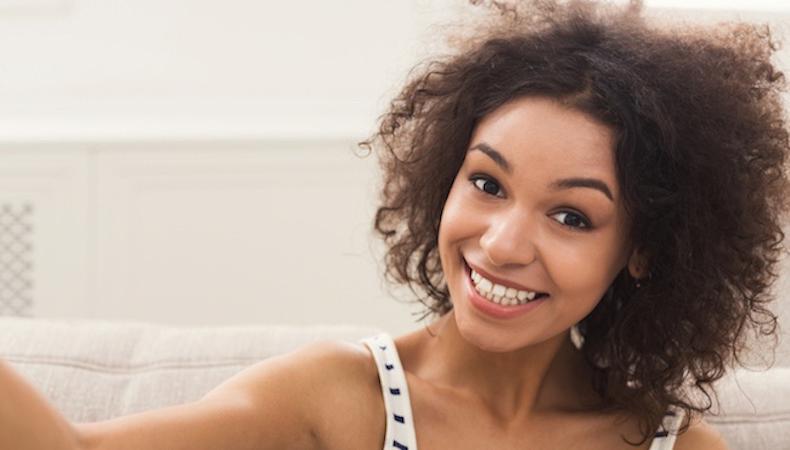 When Heidi Marshall, a filmmaker, director, acting coach, and former casting director, is in the process of casting a project, she heads to Google first. She wants to see auditioners' social media profiles and if they've done any on-camera interviews. There are so many more avenues for actors to show their personality today, Marshall says, providing a sense of control they never had before. Casting directors used to just use your professional headshot, a "product-oriented" photo.
"The headshot is the perfect you, the polished you, the beautiful you—it's maybe the intriguing you," Marshall says. "Most casting directors and directors know not to expect that that headshot is what's actually going to walk into the audition room."
Instead, directors now have the ability to see the most up-to-date version of actors via Instagram selfies and Facebook photos. When actors have more power than ever to curate their own visual identities digitally and a selfie is often the most recent image of an actor online, how important are headshots?
"Are professional headshots going away because of technology getting so amazing with phones?" asks Taylor Hooper, an actor and headshot photographer serving New York City; Manchester, New Hampshire; and Boston. "I think that's an open question I don't have the answer for. I think at the end of the day, you're never going to be able to fully replace expertise in lighting, expertise in photography, and expertise in teasing out of a subject what they want to be showing to a casting director."
READ: 7 Tips for a Better Headshot
What has happened is an increasing accessibility to a once-exclusive practice. Many people have access to high-quality cameras, and even more have cameras in their pockets. With that, Marshall instructs her students—which include actors in their teens through their 70s—to stage DIY photo shoots in natural settings inspired by the roles they're hoping to get cast in. For example, a power stance in front of a courthouse for a legal-type role, sitting on the front steps of a brownstone for a "Girls"-esque show. By incorporating a social media mindset with guerilla-style shooting, actors can place themselves in the visual worlds in which they're auditioning.
"Essentially, it's branding," Marshall says. "The headshot is very limiting. It's not expressing the personality of a person."
Photographers like Hooper and Boston-based Ryuji Suzuki don't suggest solely relying on your friend with an iPhone to get cast, though. The way they see it, the two worlds exist in tandem, but social media images shouldn't weigh as heavily as a standard headshot—professional photographers have the skills and tools necessary to get the shot. Marshall, too, says leaving the selfies on your feeds and not in a casting director's inbox is a good idea. However, Suzuki doesn't see the harm in a few supplementary DIY shoots to cater to each audition in addition to a primary, professionally done headshot.
"Your professional persona is condensed in one [headshot], whereas a social media picture is based on looking cool," Suzuki says. "I don't think social media photos of your everyday life are a fair representation of your acting skills and experience."
"The one trend I'm seeing is people are liking more close-up shots," Hooper says. "With online submissions, the tighter crop makes it pop. You can really see the eyes and face. That goes back to where a professional photographer might make a difference. To have an extreme close-up, you have to be beautifully lit."
But for the last five years that Marshall's been putting her DIY photo shoot assignment to the test, her students have been getting cast. Including these low-budget photos in the mix with their professional headshot provides nuance for the actor's submission profile, helping a casting director envision the actor in the world.
"I find it very empowering," Marshall says. "It's part of my personal campaign to empower the actor to feel like they're a contributor to the vision and they're bringing their own artistic inspiration to every film and TV show they're trying to get hired to."
Get all of your acting questions answered by peers and experts on the Backstage Community forums!