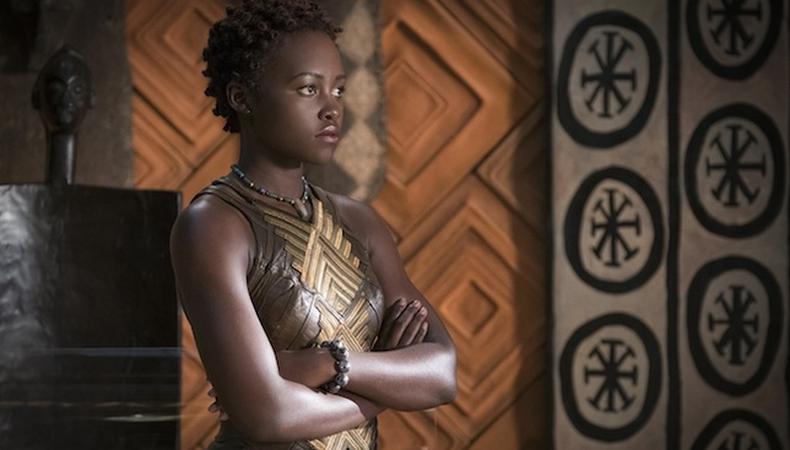 A well-placed accent will add a touch of depth and specificity to any story. For lucky actors, a dialect coach will be on site to collaborate with and make sure your accent is accurate, but even with resources available on set and online, the intimidation factor can be high. Learning the craft requires careful research and mastering rigorous mouth exercises. Failure could result in mockery on social media, or worse, criticism for failing to do a culture justice, making accents an important skill to master.
Nowadays, actors wanting to portray characters from real communities faithfully have sources like YouTube from which to draw on than in the past. To help you along your path to great accent work, we've rounded up quotes from five actors and two dialect coaches on the challenges, rewards, and methods of crafting a unique dialect for a character, as well as the joy in portraying different cultures and recognizing the power in your own voice.
William Conacher, dialect supervisor for "The Crown."
"Learning a dialect has more in common with learning a dance than it does with learning a song. It's about training your muscles to make shapes. The muscles you're talking about are tiny ones in the mouth and the lips. The more flexible you are in the first place—if your diction is really good and muscular—you'll have more awareness of the changes you have to make to acquire an accent…. It is very difficult to work on how somebody says something without working on why they say it, so there is a crossover with acting. There's no point in being able to do an accent if you can't express your intention within it."
Sarah Gadon, on her accent for Grace Marks on "Alias Grace."
"It was a fully immersive experience, and it was so amazing because so often now you don't have the time to prepare. I worked really hard with a dialect coach on the Northern Irish accent, and I actually shot a film in Belfast and called up my friends in Belfast and asked [my friends there] to record chunks of the script for me. I [also] listened to a lot of BBC Radio Ulster, which was really great for the accent. [And] I worked with an amazing dialect coach named Brett Tyne, and she just drilled me. That's how you do it: You just work the muscles of your jaw and your mouth and you get to that place."
Denis O'Hare, on playing Jessie on "This Is Us."
"For Jessie, I didn't have a lot of his biography so I had to make my own. I thought more about, who do I want to model it after in terms of a feeling? And that was Martin Freeman. I love Martin Freeman as an actor, I like that accent. I sort of tried to listen to him.... It's definitely an urban London accent, it is an educated accent, somebody who may not be from London but who definitely spent his formative years there and has been in the states a while. It's a mongrel accent—like all accents are."
Kelly Macdonald, on preparing for Agnes for "The Puzzle."
"I was so lucky to have [a dialect coach] with me every day. It helps take the pressure off and I can think about the acting instead of the accent. But I think I have an ear for accents. Growing up I was always mimicking voices and accents and it's served me well. Also, a general American is very difficult. If someone asks for a generic American accent, I falter. But the more specific, the easier it is. Agnes is very much Bridgeport, Connecticut."
WATCH: Kelly Macdonald's No. 1 Piece of Advice for Actors + Accents
Beth McGuire, on her process as dialect coach for "Black Panther."
"I'd give them a playlist and I'd say choose your favorite three. I always like to work in threes because it keeps it from being binary: this one or that one. And that meant that they have to really start to create what I would call their own 'idiolect.' They're not imitating somebody but they're starting to find the sounds and the rhythms in the music that are their own. [Next, I'd say:] I'd like you to pull what I call 'key phrases' from the sound samples. Bring me three key phrases and I want you to learn them inside, outside, backward, and forward, and I would try to get them to memorize 30 seconds' worth so that they could really get phrasing and musicality."
Jimmy O. Yang on playing characters like Jian-Yang on "Silicon Valley."
"For me, I was Jian-Yang. I came to this country when I was 13 years old, I couldn't really speak English, and I had an accent. I've heard other actors saying they don't want to play a character with an accent at all. To me, that's kind of an insult to somebody like me who did have an accent. That's saying you're better than me. There are people like that who exist out there. It's not the accent that's the problem, it's the perception of the accent."
Stephanie Sigman on using her own accent for Captain Jessica Cortez on "S.W.A.T."
"When I was growing up, you never used to see any accents, there was not a lot of diversity…. I was very excited to have the opportunity to be playing a female boss, which I knew was going to be challenging. I wanted to do it because it represents so much and it means so much, much more than me being an actor playing a role. I think it means a lot for society. It means a lot for network television to have a Latina as a boss and have somebody with an accent on TV, somebody with all of those things and also being the lead. It's much bigger than me. I thought it was a great opportunity for me, for the show, and for the network, but also for women, for girls, for Latinos, for immigrants."
Check out Backstage's TV audition listings!