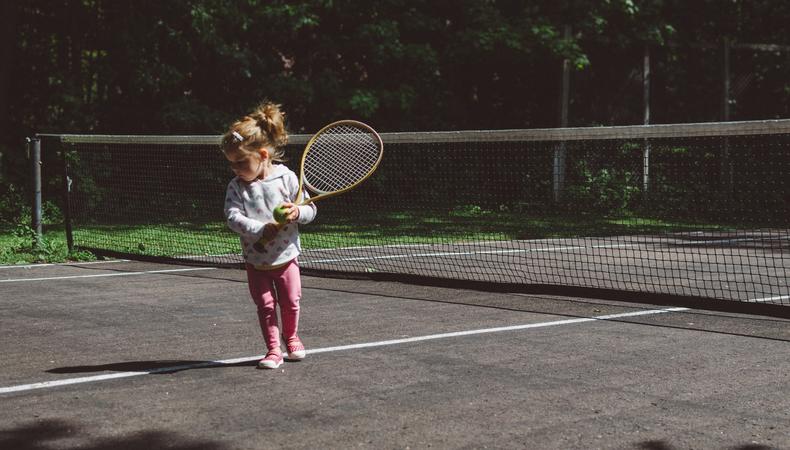 Growing up, my son had a list of occupations he was going to pursue that varied depending on the day. "When I grow up," he'd pontificate, "on Mondays I'll be an actor, on Tuesdays I'll be a firefighter, on Wednesdays I'll run Lil Angels, and on Thursdays, I'll play for the Yankees." He'd take three-day weekends off though, obviously. If your kids are like mine, they have an ever-changing interest in hobbies, sports, and school subjects that translates into an endless stream of new answers to the timeless question: What do you want to be when you grow up?
They might be highly skilled participants on their school soccer team and only act as a hobby. Or they have a dream of becoming an influential actor or singer and only join in on group sports to fulfill their physical education requirements. It's important to have an honest conversation with your kids around what they want to pursue regarding a potential sports career.
You may already know that college athletes can't earn compensation for playing in collegiate leagues. They don't profit from jersey or ticket sales as per the rules of most of the major college athletic associations. But did you know that collegiate sports institutions such as the NCAA, NAIA, and NJCAA also have rules that differentiate potential scholarship candidates as either "professional" or "amateur" athletes and that your child's status and athletic future could potentially be decided as young as elementary school?
READ: What Not to do When Submitting Your Child to an Agent or Manager
As soon as your child receives compensation or competes professionally as an athlete, they are no longer considered an amateur in the eyes of many of these organizations. That can impact their future if a career in sports is something they wish to pursue. It's a vague definition that essentially boils down to "you can't profit off of your abilities as an athlete or you risk losing your amateur status." All of a sudden, that commercial they did for a sporting goods company when they were 11 in which they hit a layup could come back to jeopardize their college sports career. I'm not here to debate the rules that are set. But I can offer some guidelines you should keep in mind that will help ensure your talented point guard can keep their options open come college time.
If you and your child see a future in sports, you'll want to avoid sports agents, professional competitions (outside of local and state divisions) and commercials or other projects that may cause a conflict of interest. As long as they don't profit from their athletic abilities, you should be fine. Ultimately, you should check in with the applicable organizations to get a firm grasp on what exactly is allowed. For schools who are part of these collegiate associations, you'll want to check in with their athletic eligibility requirements. Typically, when you apply or attempt to enroll academically, you will register with the clearinghouse to determine your status. At the end of the day, the school makes the final decision on your status before enrollment.
In the end, my son grew up to become Aaron Judge.
Nah, just kidding. Though he didn't make it much further than Little League, he is consistently and continually working as an actor. But if you've got a little Aaron or Sharon Judge running around your backyard, be sure you take care to research school requirements and protect their amateur status for the future.
Get all of your child actor questions answered by peers and experts on the Backstage Community forums!
The views expressed in this article are solely that of the individual(s) providing them,
and do not necessarily reflect the opinions of Backstage or its staff.