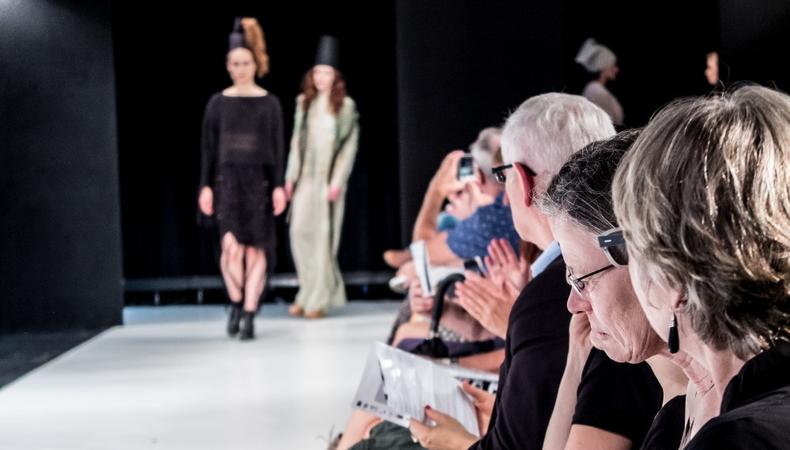 Having an agency represent you is wonderful; it legitimizes you as a model and can help you get work. Securing representation can be tough, though, and many prospective models look at it as the only path to success, something agencies are aware of and have been known to abuse.
Because of this, I wanted to offer some advice on what to watch out for with agencies and how to avoid some of the more common potential problems.
1. Understand that the agency works for the model.
Agencies without models cannot make money, yet models without agencies can. Models are considered independent contractors but in the modeling profession, a typical agent-model contract limits many of the rights an independent contractor would have.
Modeling is a business and agencies can use the "star struck" nature of many young models to take advantage of them. A model should try to include an expiration or "out" clause in their contract, something that protects them from an agency shelving them. Independent contractors can't typically be prevented from seeking work elsewhere if needed, so why should it be any different with models?
It's my recommendation that you ensure you understand your contract and find a fair and balanced way to also ensure you have the right to leave such an agency if needed.
2. Trust your gut.
I'm a believer in trusting your own intuition and listening to your inner voice. A proper relationship with an agency should never feel one-sided. In order to have any kind of success, there must be a mutual respect and understanding between both the model and the agency. A good relationship will feel right to you, down to your core. Make sure you listen to it.
3. Take action.
Most agencies will release a model if they're unhappy, some won't, so it's very important to understand your contract. If an agency doesn't produce any work for a given period of time (six months, one year, etc.), then you should be able to leave and not be held hostage.
If there isn't anything in place contractually to protect you and an agency won't release you, it may be time to get an attorney involved (but usually agencies will avoid this at all costs.). I've heard stories of bitter agencies shelving a model to try to ruin their career and some pretty horrible scare tactics to get away with such abuse. If you find yourself in a situation like this, politely request to be released. And if you can come to some agreeable terms (legally and personally), graciously move along to new representation.
As a note, none of this is to say there aren't many amazing and legitimate agencies out there—there are. Rather, this is some advice to hopefully help anyone who may find themselves in such an unfortunate situation or to help them avoid one in the first place.
The key things to keep in mind are that the agency works for the model and modeling is a business. Models are independent contractors and should be free to seek representation elsewhere if they're unhappy with their current representation or if they're not getting any work. And models new to the industry should protect themselves contractually and trust their gut when the relationship seems off.
The views expressed in this article are solely that of the individual(s) providing them,
and do not necessarily reflect the opinions of Backstage or its staff.