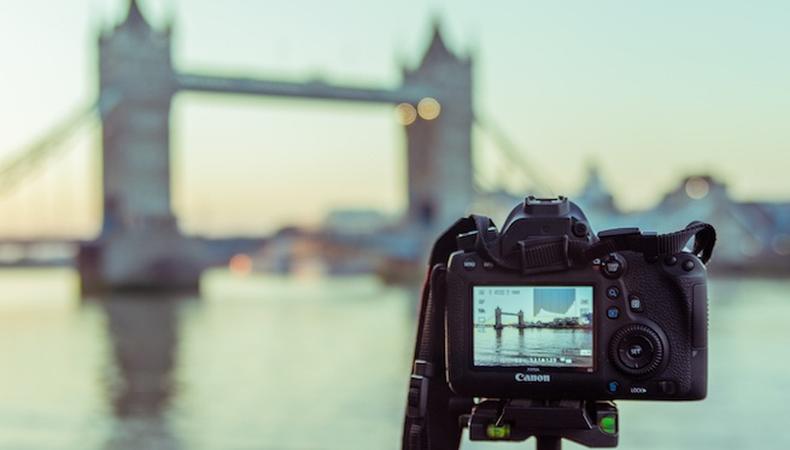 Hello and welcome to the Backstage roundup of all the most important news from the past week in the stage and screen industries.
Philanthropist launches £1 million short film fund.
Screen Daily exclusively reported that businessman Stefan Allesch-Taylor (who has helped fund short films in the past) is launching a £1m short film fund that he hopes will strengthen the UK's short form filmmaking industry. Announced in collaboration with the Tri-Force Creative Network, who will help administer the funding, applications are now open for initial funding. You can find out how to express interest here.
"Four Weddings" and a TV spinoff.
Richard Curtis is to executive produce a TV series based on his 1994 romantic comedy "Four Weddings and a Funeral". Mindy Kaling, creator of "The Mindy Project", and star and co-writer of the U.S. "Office", is leading the spinoff. Developed by US streaming service Hulu, each series will follow a different cast in a different location but with the same lead character. Deadline Hollywood call it an 'anthology series' (in the vein of "Inside Number 9") but no one seems to know if it will be set in the U.K. or U.S.
Unicorn Theatre artistic director steps down.
Unicorn Theatre artistic director Purni Morell is departing London's foremost children's theatre after nearly seven years. She said, "I am incredibly proud to have been a part of this extraordinary theatre" and that the experience had been "rewarding, exciting and challenging in equal measure". Morell said it was time to allow "new ideas and new ambitions" lead the Unicorn. We'll keep you up to date with who fills her shoes.
"Girl From The North Country" and "The Birthday Party" announce casting.
Casting has been announced for the West End transfer of "Girl from the North Country" after opening at the Old Vic earlier this year to critical acclaim. Moving to the West End hasn't been too painful as the production maintains the majority of the cast, including Sheila Atim, Ciaran Hinds, Shirley Henderson, Arinze Kene, Tim McMullan and Debbie Kurup. Joining the production is Hannah Azuonye, Mary Doherty, David Ganly, Adam James, Karl Johnson and Emmanuel Kojo. "Girl from the North Country" opens at the Noel Coward Theatre on Dec. 29.
The full cast has also been announced for the upcoming West End production of Harold Pinter's "The Birthday Party". Opening at the Harold Pinter Theatre in January, it tells the story of a seaside boarding house and Stanley, a lone visitor. Zoë Wanamaker was announced as Meg earlier in the year but now Stephen Mangan joins as Goldberg, Toby Jones as Webber and Pearl Mackie as Lulu. Tom Vaughan-Lawlor plays McCann and Peter Wight plays Petey Boles. "The Birthday Party" previews from Jan. 9, with an official opening night on Jan. 18.
Kevin Spacey allegations make their way across the pond.
Kevin Spacey, Academy Award-winning actor and former artistic director of The Old Vic was caught in one of the many aftershocks of the Weinstein scandal last week. "Star Trek" actor Anthony Rapp shared his story with the press, alleging that Spacey attempted to sexually harass him when he was just 14 years old.
Commentator Megan Vaughan, criticised The Old Vic and the theatre board for not acting on what has been called 'the open secret' of Spacey's behavior toward men in London theatre. Actor Roberto Cavazos who played a number of roles at the theatre under Spacey's tenure said that the artistic director "routinely preyed" on young male actors. Another actor told the BBC that he awoke to find Spacey lying on top of him. Whilst Spacey's sexuality was an open secret within the industry for decades, stories of harassment and inappropriate behaviour have also dogged the actor. In 2004 Spacey was 'mugged' in a South London park late at night but changed his story and then failed to give an adequate explanation of events. In 2008 he was seen groping a male model. On Friday, it was reported that Spacey is "seeking treatment" and that the Met Police were investigating an incident from 2008.
Industry code to prevent harassment in theatres.
Artistic directors Rufus Norris and Vicky Featherstone backed an industry-wide code of behaviour to prevent future incidents of sexual harassment and abuse in theatres. Also backed by producer Sonia Friedman, it came in the wake of allegations of inappropriate behaviour against various figures across the industry including former Royal Court artistic director Max Stafford Clark and former Old Vic artistic director Kevin Spacey.
Featherstone—who is the current Royal Court artistic director—is leading the initiative to draft guidelines for behaviour and action within theatres. She recently ran a town hall-style event at the Royal Court called "No Grey Area" which offered a space for people to share their stories as well as discuss what action was necessary to change the culture of British theatre. Featherstone wants the industry to be "bold" and "fast" in response to claims that sexual abuse and inappropriate behaviour was and is endemic and kept under wraps. "An industry-wide charter will leave no further hiding places for sexual harassment or abuse of power and will create a more positive, empowering, creative and transparent working environment for us all." Rufus Norris, artistic director of the National Theatre, added that the guidelines would tackle "profound lack of awareness" and present an opportunity to "jump to the kind of culture that we want to live and work in."
Meanwhile, U.K. police last week extended their investigation into sexual harassment by Harvey Weinstein. The Met is now following up on allegations of incidents in the U.K. and against British citizens elsewhere in the world from the 1980s to 2015.
Backstage has published a guide for actors who have experienced harassment or assault here.
That's it! You're all caught up with the industry news from the past week you can't afford to miss. We'll be back next week.
Check out Backstage's London audition listings!