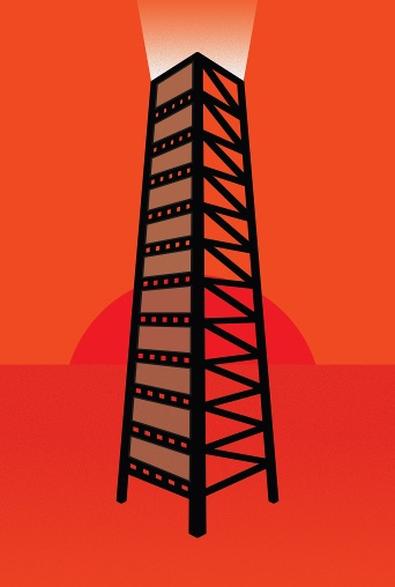 Texas was once regarded in the entertainment industry as the Child Star State because of the prevalence of young performers who began their careers starring in the Hasbro and Mattel commercials that shot in Dallas.
But the local industry started to change after 2007 with the initiation of the state's Moving Image Industry Incentive Program.
Now, Texas has graduated from child actor launching pad to a television production stand-in for California. The ABC drama "American Crime," which is set in California's Central Valley, is slated to shoot its first season in Texas. And while commercial work remains in Dallas, Austin has become a major film and television production center.
"The opportunity for work is certainly here," says Gary Bond, director of film marketing at the Austin Convention & Visitors Bureau.
Austin, in addition to attracting some 110 new residents a day, has recently played host to productions ranging from Lifetime's backdoor pilot "Deliverance Creek" to a feature about the life of the late college football player Freddie Steinmark ("My All American") and Shaun Cassidy's Amazon Studios drama, "Hysteria."
"It seems like television is sort of discovering us," says Bond, who credits the state's varied topography with bringing in a variety of productions, including "Friday Night Lights," which shot its five seasons in and around Austin.
"The locations are pretty diverse—that's one of the attractions to filming here," says Bond, who also heads the Austin Film Commission. "There's urban and then there's small town within three miles [of Austin]. Hill Country to the west, rolling prairie to the east. We've got the lakes; we've got the pine trees. You can look like you've been all over the country and not get 30 miles from Austin."
It helps that Texas' myriad of locations come with a lucrative incentive program attached. Last year, the state Legislature nearly tripled its production incentive, to $95 million, for 2014–2015. It provides qualifying films, TV series, commercials, visual effects, and video games the opportunity to receive a cash grant of 5 to 22.5 percent of the production's eligible spending.
Moreover, part of the program incentivizes the hiring of local performers: Only the wages of Texas-based cast and crew are eligible for the grant, and that incentive is capped at $1 million per employee. If productions do want to hire locals, they've got a deep pool of talent, according to Bond. "We've got a lot of acting talent, plus agencies and casting directors are based here."
Filmmakers and producers such as Richard Linklater, Robert Rodriguez, Terrence Malick, and Mike Judge also call the city home. In fact, MovieMaker Magazine has ranked it in the top three cities for filmmakers to live and work for the past two years.
"You go where the work is, and we've had quite a bit of work," says Bond.
Inspired by this post? Check out our Austin audition listings!