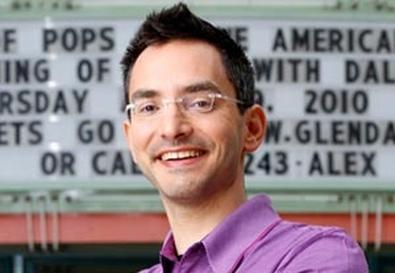 Stand-up comic Myq Kaplan has a knack for winning comedy contests: The rising comedian won NY's Funniest Stand-Up Competition as part of the NY Comedy Festival, and "March Comedy Madness" at Carolines on Broadway. He was a finalist in the Boston Comedy Festival and Comedy Central's "Open Mic Fights." Earlier this year, Kaplan was given the "Emerging Comic Award" at NYC's ECNY Awards. He has also performed on the New Faces show at the Just for Laughs Festival in Montreal, as well as Comedy Central's Live at Gotham and Comedy Central Presents.

Which is why we think Kaplan, one of five remaining finalists on the seventh season of the NBC reality competition series "Last Comic Standing," has a good chance to win America's vote and take home the title. The voting has now ended, and he has already outlasted hundreds of other funny people from Los Angeles, New York City, and between. But Kaplan's toughest comptetition remains: fellow finalists Mike DeStefano, Roy Wood, Jr., Tommy Johnagin, and Felipe Esparza are all in contention to be named "Last Comic Standing."

We spoke with Myq (pronounced "Mike") Kaplan before the winner of "Last Comic Standing" is revealed in the finale episode on Monday night on NBC. Read our Q&A to learn more about Myq's comedy career, his experiences on the show, and the other reality show he auditioned for before "Last Comic Standing."

CLICK HERE TO READ INTERVIEW ON BLOG STAGE



Myq Kaplan Stand-Up Comedy from Myq Kaplan on Vimeo.