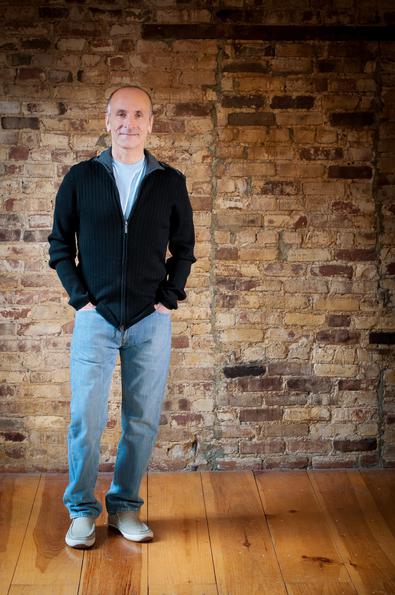 Seth Barrish is a successful actor, director, acting coach, and co-founder of theater company the Barrow Group. In his book, "An Actor's Companion," he strives to extend 25 years of knowledge and experience to others.
What classes are offered at the Barrow Group?
The ones that I teach are script analysis classes, directing classes—which are built for directors and actors working with directors—and Shakespeare. I do a lot of teacher training. The school sort of exploded in growth the last three years. People seemed to catch on that we were doing this, and all of a sudden the floodgates opened. It's thriving right now and we have people come in from all over the world. I supervise the curriculum. I never feel like it's my goal or job to dismantle how an actor works. I simply am offering tools for them to play with, and they'll pick or choose what tools they like, what tools work for them and what tools don't.
What should actors be aware of when auditioning?
I find, a lot of times, that we care too much. We try to be so perfect, and it's important to let ourselves be imperfect and actually not care so much. You hear people talk about how the job they got was the one they didn't want, and the job they really wanted, they didn't get; a [result] of lots of overanalyzing and stressing about trying to get it right. Let things be as loose and real as possible, as opposed to trying to interpret a particular character correctly. I don't like to think about that stuff too much. The actor often feels like they need to knock the ball out of the park every second. Of course, that's not the case. Find ways of working that are simple.
What are some tips for stress?
Think long-term. You're running a marathon, and a particular audition or performance is just a thing happening along the way. Don't take any of that to heart. As I get older, my attention is on bigger things, and if I have [success], it means a lot less to me on both sides of it; part of me recognizes when things go well and when others suck, but it's all part of a long-term process. It's not as if one particular performance is the end of the world.
What's an important tool for an actor?
Being able to let go of what you think acting is and some of the concepts you might hold very dear. If you're open and willing to play around with whatever's coming your way, a lot of those preconceptions will go away... and often things get better just by virtue of that process.
Like this post? Check out more of our Inside Jobs!