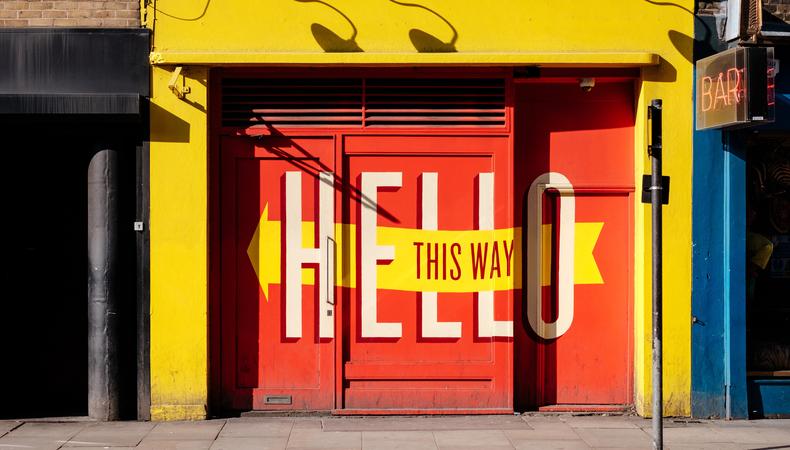 If you're an actor who truly wants a long-term career and not a wannabe who thinks they can achieve fame and fortune with little work and less talent, there are two qualities you're going to need to develop and cultivate: Persistence and flexibility.
One thing you find with successful people in all walks of life is that they're generally not stubborn or aggressive since they know that these qualities don't have any real forward-moving power. And yet, there are many gurus out there that preach the belief that you can conquer life and force it to go your way.
This practically guarantees failure, as it simply isn't the way life works. Think about it: How many things that have happened to you in your life were 100 percent planned and controlled by you? You can't muscle life into being what you want it to be; life is about taking what's offered and making it work for you.
Successful people have strategies, timelines, and goals for sure. But they also have the wisdom to know that almost none of those will go the way they planned. When their plans don't seem to be advancing them toward their goals, they reassess. When their lives take an unexpected turn they don't fight it, they include the changes in creating a new way of reaching their goals and with consistent focused effort, they march forward.
Aggressive, stubborn people aren't flexible and are the first to say that life is getting in the way of their plans. They dig in and put more effort into the same failing strategy again and again. (Which, by the way, is the very definition of foolishness.)
The importance of persistence and flexibility is illustrated perfectly in our business where there is no one path to success. I've known and spoken to thousands of working actors in the course of my life in the industry and I can honestly say that I've never heard the same success story twice. All of these successful actors had goals for their work and careers, and all were persistent and courageous...which is why they're successful.
READ: Are You More Committed to Your Craft or Your Brand?
I can also tell you that all of them had to adjust their plans to include unexpected events. But they didn't try to out-muscle life or beat it into obeying their will. They took what life offered, learned from it, and let it enrich themselves and their work. Then they shifted their plans, changed their strategies, and kept going with the rhythm of life.
We can also apply the importance of persistence and flexibility to the process of auditioning. An actor needs a way of preparing that allows them to access in their body and heart, the qualities that will bring the words on the page to life in the most honest and truthful way possible. This way of preparing needs to provide them with the tools to focus and persevere until they've found their truth in the words. And then they have to know when to stop so they don't over prepare, which can lead to a frozen, lifeless, and disconnected read.
The actor who gets the job knows when they're done preparing and stops the moment they're secure in all of their creative and technical decisions. In the room, they drive with persistent strength through the piece, staying open and fresh and flexible, including the present moment experience and shifting with it. This flexibility also allows them to make clean, confident adjustments.
The great ones know that you can't conquer art and make your artistic life go exactly the way you'd like it to. They trust life's wisdom. And as they persistently propel themselves forward, they have the flexibility to mold their plans to include the 10,000 joys and the 10,000 sorrows life will inevitably provide.
And as these qualities of persistence and flexibility weave themselves into their work, they'll start to reach the goals they've been so passionately working toward.
Get all of your acting questions answered by peers and experts on the Backstage Community forums!
The views expressed in this article are solely that of the individual(s) providing them,
and do not necessarily reflect the opinions of Backstage or its staff.