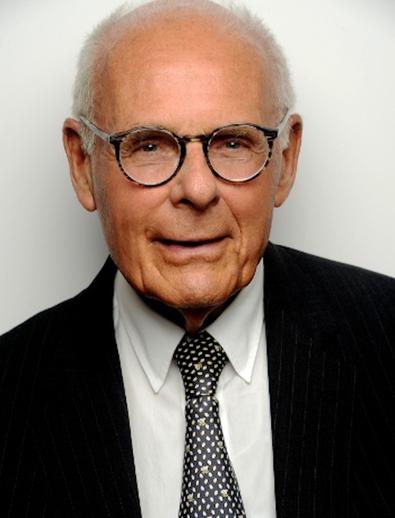 Harry Abrams, founder of Abrams Artists Agency, is a true industry vet who got his start in the mailroom at former talent agency MCA. From there he went on to his own agency out of Los Angeles before expanding to New York City and falling in love with East Coast theater. The move inspired his decision to expand the types of actors his agency represents. He now counts clients in the theatrical, commercial, film, television, and voiceover industries on his roster.
What does AAA do and what do you want in your clients?
Today we're primarily a motion picture, television, and theatrical agency. We look for people who have been classically trained and have worked in the theater with credentials on Broadway, Off-Broadway, or Off-Off-Broadway, as well as actors working in the theater in L.A. We look for talented individuals who are marketable commodities, and who are translatable from film to TV in either character roles or leads. We also developed a youth division representing children in New York and L.A. who we could then cultivate and train within our department.
What should actors look for in their agent?
[Your agents should be] people who have a solid business background as well as passion for the arts. They should have personality and be personable people who know marketing or sales. They have to sell themselves and then they can sell the product—in this case, the actor or the artist. They also have to be curious.
How do you approach representing actors?
From a numbers standpoint, when you have thousands of actors looking for representation but you only have about 200 agencies between New York and L.A., you just can't represent everyone. We like to keep our client list small and personal so we have the effort to work on behalf of them and can devote time to build them into important actors.
What else does AAA have to offer?
Our company has an agent-in-training, two- to three-year program. It's the same training program that I was trained in at MCA when I worked in the mailroom way back when. I've perpetuated that same sort of philosophy, and methods and procedures. We train people from within and promote them from within. Many agencies are composed of those people who started in the mailroom, like me, and have gone up the ladder, taking on greater responsibility.
How has the industry changed over the years?
The large agencies have become less focused, in my humble opinion, on developing the raw talent, the classically trained actors. They've become these large agencies that have sold their interests or portions of their equity and company to venture capitalists or private equity companies, and have become more involved with the financial aspects of the business. They're not interested in marketing artists.... [They're] looking at the almighty dollar and are not as concerned with the developing of talent; [AAA] is [concerned] and I'm very proud of that.
Like this advice? Check out more from our resident agent Secret Agent Man!