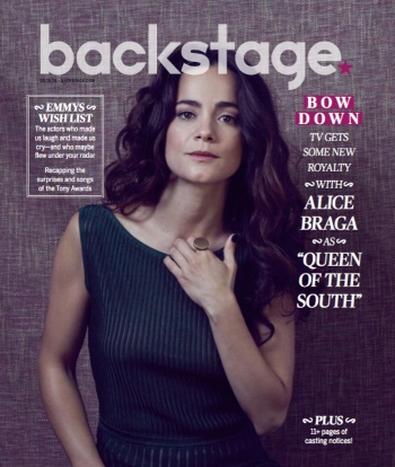 Before there was Pablo Escobar and "Narcos," there was Teresa Mendoza and "La Reina del Sur"; now there's its English-language adaptation, USA's "Queen of the South." Though Teresa is a fictional character, there are enough parallels to notorious Mexican drug cartel leader "Queen of the Pacific" Sandra Ávila Beltrán that she served as a point of reference for the series' breakout star, Alice Braga.
"Of course you need to go back to that crazy, scary, terrifying woman—even though Teresa is not like that," Braga says of her other true-life inspiration, Griselda Blanco, the "Cocaine Godmother" of the '70s and '80s, who allegedly committed over 200 murders before she was gunned down in Medellín, Colombia, in 2012 (the same year, Business Insider valued her empire at $2 billion).
Teresa will make similar profits after her start committing petty crimes on the streets of Mexico, where she meets and falls for cartel member Güero (Jon-Michael Ecker), and is soon living the lavish life of a drug dealer's girlfriend. Rubbing elbows with the upper echelon of Mexico's narco traffickers, she's rendered a liability after Güero's plot to profit from both sides of the law is discovered.
Where some face death and look to God, Teresa sees no one but her future self, sporting a sleek hairstyle, oversize sunglasses, and a pristine white suit. This Teresa is a stark contrast to the dirty, T-shirt–clad woman frightened for her life. It's an enticing glimpse of what's to come from both Teresa and Braga, in her first major television role.
The internationally best-selling novel by Spanish author Arturo Pérez-Reverte on which the series is based was Braga's first introduction to Teresa and remained her main source material throughout shooting; the actor says she devoured the book over seven years ago and fell in love with the character immediately. "I base myself a lot in the book, even if they change [it] completely [in the script]," she says. "I wanted to play that character, because that's what drove me to do the series."
The fast-paced take on the rise of a businesswoman in a trade where women are often cast as either drug mules or sex objects was originally planned as a film treatment with Eva Mendes to star, but the passage of time saw it transform into a series by the time Braga saw the script. The novel and Teresa gave the São Paulo native all the fuel she needed to push for both her casting and the character's integrity once she was on board.
READ: "5 Breakout TV Stars of 2015"
"I've been trying to create with [the writers] and to understand what journey they want to make, to create this path from point A to point B, and how she gets that strength and that confidence to become that bad bitch," Braga says. "It was beautiful, because [the series writers] had perspective. They know that I signed up because of the character, so I would always fight for her.... I wanted to keep her spine; I needed to keep her and who she is. I always say that I'm the character advocate, so if I don't do it no one's going to do it. I'd say [to the writers], 'She would never do this, because she's not a victim. If she was, she would never have survived what she's going through. If she was a victim, she would have died in Mexico and not made it to the U.S.' "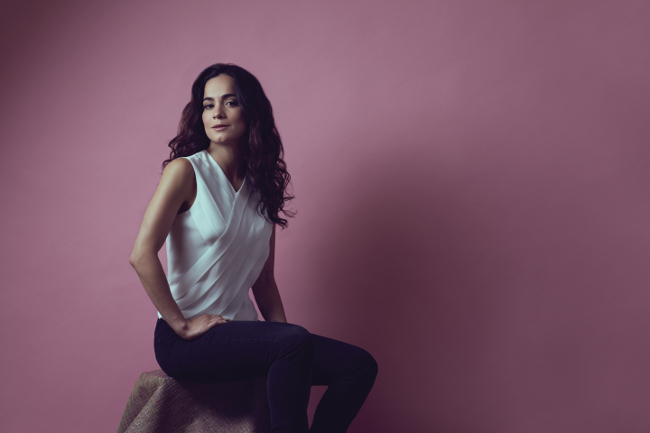 Braga's not one to play weak women. After getting her first major film break in the 2002 Brazilian crossover "City of God," she tapped into the stateside mainstream in 2007 when she starred as a fellow epidemic survivor opposite Will Smith in "I Am Legend." She continued taking roles in action-type films, including the Robert Rodriguez–produced "Predators," in which she played an assassin, David Mamet's "Redbelt," starring opposite Chiwetel Ejiofor as his take-no-shit wife, and the sci-fi film "Elysium," as the woman from the slums who beat the odds and became a nurse.
"I never thought of myself as being this powerful survivor, and still I did a lot of films like that. The other day a casting director told a director when I was in the room, 'She's a very strong female,' and I'm like, 'Really? Thank you, I don't feel that way,' " Braga admits.
Because she'd never done series television, the actor says the longtime commitment, getting her scripts the day before filming, and developing the details that link this character's measured evolution from street urchin to queenpin took getting used to. Understanding her ongoing relationship with Teresa came out of her own work with the source material and the script, as well as conversations with actor friends, including Gael García Bernal, and her coach, with whom she'd work three to five hours daily.
"He says all the time, 'Characters are what characters do—do not forget that, keep on thinking that, because every detail matters, because it says a lot about human beings,' " she explains. "Any attitude that you take in your life, it shows who you are."
To further flesh Teresa out onscreen, Braga took a page from Anthony Hopkins, with whom she starred in "The Rite," and took copious notes on her background story from the book, the way Teresa dressed, and her relationships to supporting characters, and then translated all that information into the script. The actor also made a point to live in Teresa's skin as often as possible by doing her own stunts.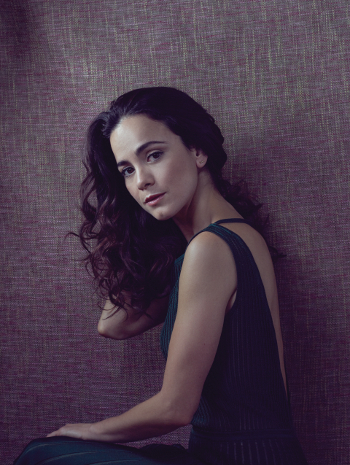 Braga laughs recalling hurting her foot while running in a scene ("When I wear high heels, my ankle's still completely off"), and again when she remembers the unfortunate timing during a setup that led to her getting hit in the mouth with a gun. "I'm the type of crazy actress that is very, 'Let's do it! Let's do it!' [But sometimes the executives] were like, 'Don't.' So it was funny."
Braga's do-it-all philosophy extends beyond her acting. Losbragas, the production company she runs with her sister Rita Moraes and writer and director Felipe Braga (no relation), puts the actor in the position to say "Do it" whenever she's inclined to. It also plants her firmly back on her home soil, where she says the education infrastructure for actors and artists is minimal compared to the U.S.—as are meaty roles for women that pass the Bechdel Test.
"I'm trying to develop some stuff for female lead characters, especially in Brazil, because it's not that we don't have it, but lately the films that we have with lead female characters, they're either 40-year-old divorced women who are hating their husbands, or they're looking for a husband. Everything is related [to a man]," she says. "I love acting, but it's interesting to get involved behind the scenes…. [Because] my mom gave up on being an actress and became an assistant director, I grew up going to sets since I was, like, 4 years old. For me, the dream was to be on a movie set, whatever that set would be."
In front of or behind the camera, Braga reigns supreme.
Inspired by this post? Check out our television audition listings!