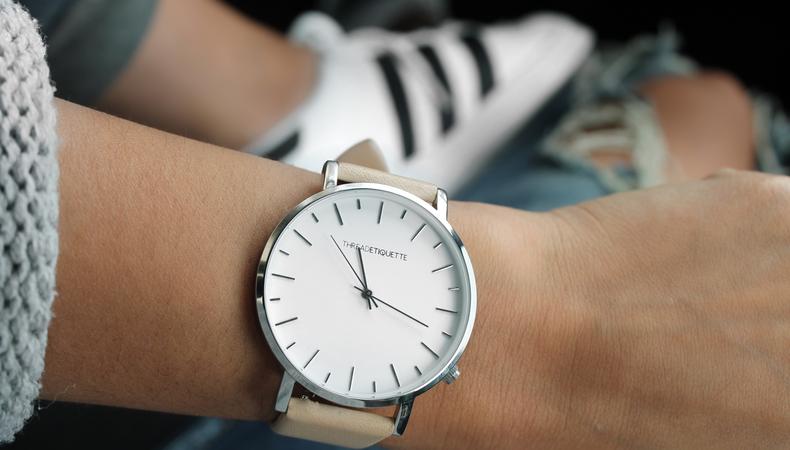 Reflecting on my first few years in Los Angeles (having moved from Canada to pursue acting), it's clear that there was a pattern: I said yes to anything. I was in survival mode.
I was focused on living day-to-day, saying yes to money. Even if something wasn't acting related or aligned with my goals, I took what I could get. My decisions were just reactions. For years, I worked really hard in multiple directions which meant my main goals were put on the back burner. I slowly started to lose my sense of self. My frustration grew and I couldn't imagine possibly fitting anything else into my schedule despite not seeing my momentum build toward becoming a full-time, working actor.
Needless to say, I wasn't happy. But instead of thinking my way out of my situation, I distracted myself from the reality of not moving forward as an actor by binge-watching Netflix and eating ice cream and meeting friends and talking about what I wanted to do instead of actually doing it. Thinking strategically takes energy but I had spread myself (and my energy) so thin in a million different places that I didn't have any left to focus on how to make my dream career happen.
I was not valuing myself. I wasn't doing what I truly loved, and was, therefore, living in a much lower vibration which made life a lot less fun. I felt stuck and I didn't know why.
The Actor's Comprehensive Guide to Self-Care
It was only once I made a change, decided to put myself first, and trust that I could actually achieve and was worthy of my goals, that money started working itself out. I was focused on my goals and my mood immediately changed.
If you also feel like you've gotten off track with your acting goals or are only saying yes to things for the money—and not because you love the project or it's truly something you want to do—here are the questions I ask myself before saying yes to anything:
Is this in line with my goals?
What will be sacrificed in my life by taking on this project?
Will this better my life in the short term?
Will this better my life in the long term?
How does talking about this make me feel?
These questions have helped me gain clarity and do my work with purpose and zest. Success is determined by your daily agenda, so take some time to ask yourself what you really want and why. The best analogy I've heard as to why you should ask yourself why you do what you do is that it stokes your fire and the bigger the fire, the harder it is to stop. If you let that fire die down, predators will creep in. Negativity will creep in. So stoke your fire by reminding yourself why you do this and get emotional about it.
In John C. Maxwell's book, "Intentional Living," he writes that anyone can find their purpose by answering three questions:
What do you cry about?
What do you sing about?
What do you dream about?
Your "why" is the first step to having a clear map for making decisions about what priorities to set in your life and live your best life ever!
*This post was originally published on March 14, 2018. It has since been updated.
The views expressed in this article are solely that of the individual(s) providing them,
and do not necessarily reflect the opinions of Backstage or its staff.