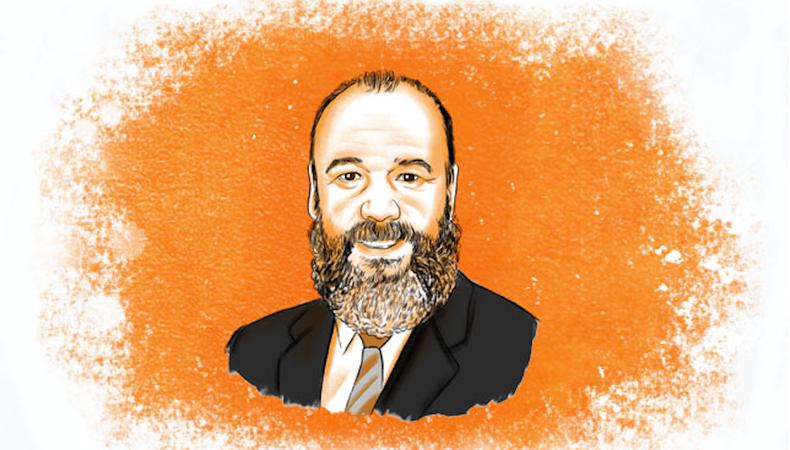 Danny Burstein stole the show at this year's Tony Awards, not only with his high-energy performance from "Fiddler on the Roof," but by simply being such a quintessential New York actor that James Corden used his many "Law & Order" appearances as a punch line. Now, audiences can see Burstein onscreen as well as onstage in "Indignation," opposite Logan Lerman and reunited with his onstage "Cabaret" co-star Linda Emond.
Tell us about 'Indignation.'
It's a beautifully written film by James Shamus, who wrote "Crouching Tiger, Hidden Dragon" and produced "Brokeback Mountain," among others. It's based on a Philip Roth novel, and it is a beautiful film about a young man in the '50s growing up in Newark and trying to figure out who he is and his intrinsic values, his religion. It's very Roth!
Have you ever used Backstage?
Of course! I'm a New Yorker, I grew up here and went to the High School of Performing Arts. When I was 14 and training to be a professional actor, I picked up Backstage every week, read it cover to cover, and it was invaluable to me. And it is invaluable to any young actor starting out. It was a part of my training, part of my history. I honestly could not have done it without Backstage. That is absolutely the truth. I am constantly telling young actors they need to make sure to read Backstage.
What was your most memorable survival job?
I had many over the years. I was a waiter for three weeks at a place in Yonkers that was run by the mob. I actually walked out when we were doing a lunch for a group of nuns and the owner of this place called them whores. I took off my bow tie, put it on the table, and walked out.
How do you typically prepare for an audition?
I usually obsess. I do everything in my power to prepare as much as possible. You prepare, prepare, and prepare, and then you pray for inspiration when you walk in the room that things happen and you're open and listening and free to play as much as possible. The way I look at auditions is that it's your time, and they want you desperately to save their asses. So why not be great? But the only way you can be great is to prepare and prepare and prepare so that whatever happens in there, you're ready for it. And inspiration can happen. But you can't just wing it—for me, anyway. I walk in the room as the character. They want a nerdy guy, I've got the suit, I've got the walk, I know that guy. I walk in the room as that person, because you want to make it as easy as possible for them. Or if he's some guy who's a badass, then you have that look and you walk in with a swagger. As long as you keep it about the work and stay out of your head.
What's your go-to audition song?
It's from a show called "Weird Romance" that Alan Menken wrote, a song called "Need to Know." It's a great patter song, [it's got] a lot of range, and tells a story. Right up my alley.
What is your worst audition story?
I don't have that many, thank goodness. I remember auditioning for "Little Shop of Horrors" to play Seymour at a place in Texas. And I started to sing my song, and the guy immediately stood up and started looking around. Then he rifled through his briefcase, then walks over to the garbage and starts rifling through the garbage as I'm singing. And I look at the accompanist and he looks at me like, "I don't know what the hell's going on, either." I finish my song, and he says, "I don't know where I put the callback list. But you have a callback." And I said, "Oh!" I actually never went to the callback!
What movie should every actor see?
"Mr. Smith Goes to Washington." Not only for Jimmy Stewart's performance, but for Jean Arthur's performance. For me, the star of that movie is Jean Arthur. She's just so honest and beautiful. And that's what you want in any performance. You want simplicity and to know the person's soul as you're watching them.
Inspired by this post? Check out our Broadway audition listings!
Are you a singing actor, too? Watch the video below for audition tips!