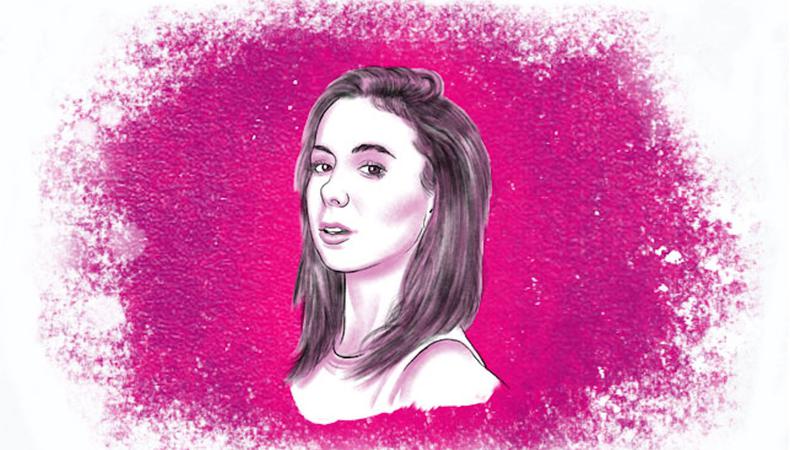 Since winning Season 6 of "Last Comic Standing," Iliza Shlesinger has stayed busy, from comedy appearances and tours to hosting the dating competition series "Excused." We caught up with the hardworking comedian before her latest Netflix special drops Sept. 23.

Tell us about your latest projects. You're so busy!
I am so, so excited that I get to finally talk about this! I wrote and starred in a series for ABC's new digital network, ABCd, called "Forever 31," and I'm about to write Season 2. I'm working on a book that is out in 2017 called "Girl Logic," so now I get to add in that hyphenate. And my new Netflix special "Confirmed Kills" comes out Sept. 23. I'm very proud of it and pumped for the world to see something I spent so many months working on. It was literal blood, sweat, and tears. OK, no blood, but I do get colds a lot on the road. And my fall tour starts soon and I'm doing some dates with the Oddball Festival.
What is your worst audition story?
One time I walked in and all the other girls auditioning were dressed like spies—everyone was sexy and in black. I was in basically my pajamas, because I thought it was a cartoon voiceover audition. Whoops.
How did you get your first agent?
I've always admired that an actor can get an agent. I mean, how do you show someone that you can act if you aren't auditioning? Because I do standup, I'm able to show that skill every night. I think it's easier to "discover" standup comedians. My manager was just at a show and saw me. She was a junior manager and asked me if I wanted representation, and I had never been asked that before. I didn't get an agent until after "Last Comic Standing"—of course getting on a show like that will get you attention. Since that show, which I taped in 2008, I've switched agents three times, but I've had the same manager since day one. It's special because she was my first manager and I was her first client.
Have you ever used Backstage?
I have, actually—a thespian friend recommended it, particularly the "news and advice" section. I love getting insight into what makes actors tick. I also think this business is hard enough as it is, so getting some free and helpful advice on your craft is always a good thing.
What was your most memorable survival job?
I got a job as a coat check girl at a nightclub—this was in my first few months of being in L.A. No one really checks a coat in L.A., so I was just supposed to stand at the door and let people in and—this feels so weird to say, but—sell cigarettes to anyone who was going outside to smoke. Long story short, someone terrible stole my entire carton and the club promoter who hired me was positive I had stolen them. I offered to take my tip money to pay for the stolen items, but she was hellbent on just lecturing me on what a bad person I was. I'll never forget her towering over me: "You will never work at this club again!" Joke was on her—it closed a month later. So she wasn't totally wrong. Still, having your character questioned never feels good.
How do you typically prepare for an audition?
Because of standup, I'm pretty good at memorization so I tend to not harp on that part too much. I try to read it and have fun and be relaxed, because I know the second I read and leave that room I will have clarity on the perfect way to have read it, so I try to anticipate that feeling before I go in.
What's your go-to audition song?
DJ Khaled's "All I Do Is Win."
What advice would you give your younger self?
Keep your heart but don't always wear it on your sleeve.
Ready to make people laugh, too? Check out our Los Angeles audition listings!