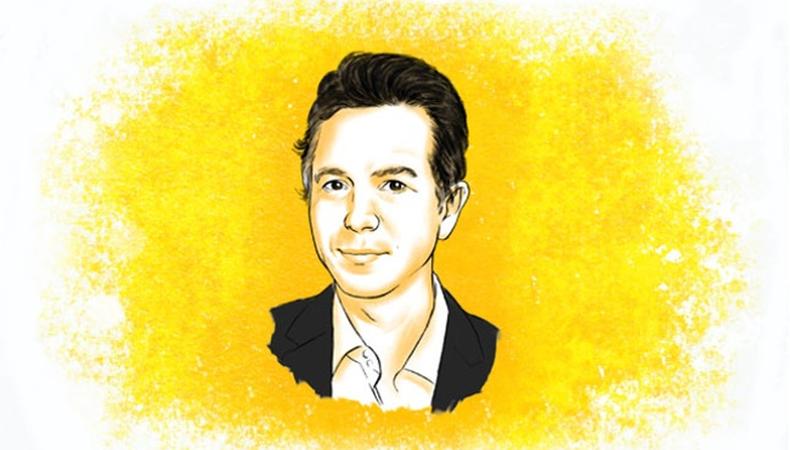 Benjamin Bratt has always been a welcome presence in film and television, a combination of charming suaveness and smiling danger. He brings both those traits to his latest role as a silky smooth member of Pablo Escobar's cartel in "The Infiltrator," in theaters now, and we took the opportunity to ask him about his career, exhausting survival jobs, and why you must always remember that acting is a craft.
Tell us about 'The Infiltrator.'
The whole film is based on an actual event that occurred in the '80s, when a federal agent went undercover and, rather than follow the drugs, smartly decided to follow the money. What he discovered was that there were otherwise reputable bankers knowingly, openly laundering money for the Colombian drug cartels. So Bryan Cranston plays the agent and I play Roberto Alcaino, a gentleman who outwardly is a genuine jewelry salesman but moonlights by selling drugs. This guy was a lieutenant in the hierarchy of Escobar's cartel. He did time, but as I understand it he's out now. I'm holding my breath until he sees my portrayal.
How did you get your SAG-AFTRA card?
I was in my second year at the American Conservatory Theater, having just returned from a summer at the Utah Shakespeare Festival, and had just been cast as Romeo and was very excited to start rehearsals when a casting director came through San Francisco in a national search for the lead in a TV movie called "Juarez." One of the local agents who used to be on staff at ACT said, "Hey, Benjamin, come in. You're probably too young, but you fit the profile." And I auditioned, and at the end, Bob Moronis said, "Can you come down on Monday to meet the producers?" And I said, "Actually I can't, because I have ballet class at 10 a.m. followed by auditions class at 11:30." And he grabbed me by the lapel and shook me lightly and said, "Isn't this the opportunity all of you are waiting for?" I jumped on a plane and two days later, I had the part. And when I saw that check, I said, "This is a racket. Forget grad school, man, I'm sticking with TV and film!"
What advice would you give your younger self?
Slow down, don't worry so much, stand behind your craft, rely more consistently upon that which you were taught, and trust it. I've always approached acting from a very workmanlike perspective. It is in fact a craft, and as such it's important to become an expert, [to] know what your tools are and how to use them. I wish I'd realized it's not about ascension to anything in particular but about enjoying the journey along the way. It's an amazing blessing to do something you love.
What was your most memorable survival job?
I drove a blue and yellow Super Shuttle van for two 10-hour shifts on the weekend after a week at ACT of 10 a.m.–10 p.m. I wasn't surviving too much. But the hours were what they were, and I was a good driver and I knew the city.
How do you typically prepare for an audition?
I don't have to much anymore, but what really used to work for me was walking into the room with the mindset that the job was already mine. I used to imagine the producers, the director, anyone in the room, they want me to be the guy because then their job is over. And I would walk in—not with cockiness, but with an assuredness that indicated to them that, yes, I am the right actor for the role. And sometimes it would work and sometimes it wouldn't. Having been on the other side of the process: Be prepared. I would memorize my lines and hold the pages in my hand to indicate that it's not the final performance. But if the audition is being taped, they want your eyes. And the last thing I always think about is, don't be a chatty Charlie. I promise you, no one in the room wants to know about or understand your process. They just don't care. If they engage you, be engaging back, but be about the work. Come in and get it done, and that usually makes the biggest impression.
What is your worst audition story?
I've never given a bad audition in my life. And I'll leave it there.
What movie should every actor see?
It's a cliché answer, but "The Godfather" and "The Godfather II." Watching those two films is like taking a master class in acting. From Brando to Pacino to Caan to all of the secondary and tertiary toles. Abe Vigoda. Bruno Kirby. Talia Shire. Diane Keaton. Powerhouses, people who just embodied the character to the point where you believe them entirely.
Have you ever used Backstage in the past?
I did! Isn't it sort of the go-to publication for neophyte actors trying to find their way? I was a graduate student in the mid-'80s, and that was a publication all of us looked at. Not really for anything in the moment, but more like, "When I get to New York, this is what I'm going to be looking at."
Looking to be SAG-AFTRA eligible? Learn about the basics of joining here!