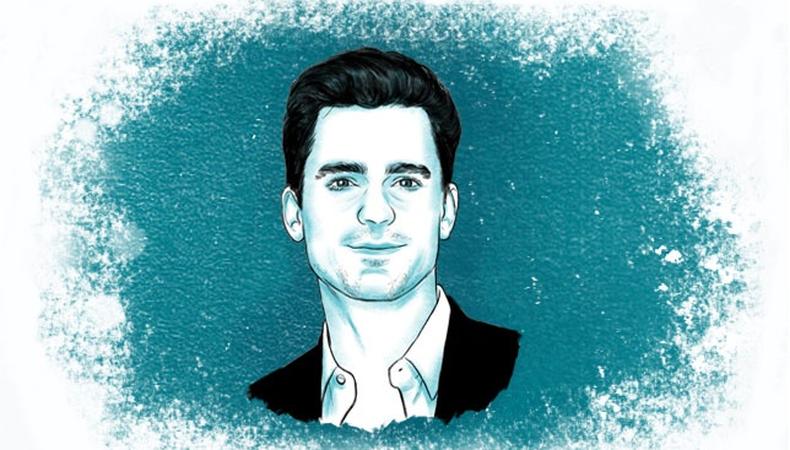 Matt Bomer is going back in time.
The Carnegie Mellon grad has always stood out for his sense of style, and in his latest project, Amazon's "The Last Tycoon," Bomer steps into 1930s Hollywood as movie exec Monroe Stahr. (You can watch the pilot now on Amazon Prime; it was just picked up to series). We caught up with the actor and turned the clock back to his own audition prep and why his first headshots were "terrible."
READ: "How Matt Bomer Prepped for 'The Normal Heart'"
How would you describe "The Last Tycoon"?
It's based on F. Scott Fitzgerald's unfinished novel, "The Love of the Last Tycoon," and it's really about the studio system at the height of the golden era of Hollywood and the politics, the social dynamics, and the relationships that went into the decisions being made there and the people who are making those decision.
How did you get your Equity card?
I'd been working in regional theater a long time actually, four or five years building up points, but I had just gotten to New York and Steven Pasquale dropped out of a musical workshop at Playwrights Horizons and the stage manager had worked with me at the Utah Shakespeare festival. She called and asked if I could be a last-minute replacement for him. So I came in and read for the director and the next day they gave me my Equity card to be a part of the workshop. So I lucked out, basically.
What about your SAG-AFTRA card?
At the time, I'd been active for some time because I'd been doing "Guiding Light" in New York for a year and I got a television series right after I finished. I just went in and part of the gig was that I became SAG so that was that. I remember I was really, really proud the first moment I got my insurance and also just going in to get my SAG card and filling out the form and realizing I was a member of all the unions I could be a part of as an actor. It was a really fulfilling experience for me.
How did you prepare for an audition?
It depended on what it was. During pilot season, it was insane. Sometimes you'd have three in one day, if you were in lucky, so you'd have 20 pages of sides that you'd have to have prepared. I just tried to use the training that I received at Carnegie Mellon to do the best job I could with the time you were typically allotted and really break it down with the technique that I'd been taught to make it as actable I could.
If it was for Broadway, obviously it was a very different process. It was a whole physical life to fill much bigger spaces than on camera so that was a whole different tool kit that I had to use. I did always try to be off-book so that I could give them an idea of what I could do.
Did you have a go-to audition song?
I did! It depended on the musical. The first job I got (I don't think I had graduated from Carnegie Mellon yet) was the very first workshop of "Spring Awakening." For that I sang "Desperado" by the Eagles but then when I auditioned for "Thoroughly Modern Millie," I think I sang "But Not For Me" and "You Mustn't Kick It Around" from "Pal Joey." I tried to stay in the world of that piece. I wasn't going to sing "Desperado" for "Thoroughly Modern Millie"!
Did you ever use Backstage?
Of course! Even back in college. I remember I used to do some regional theater, starting out at the Alley in Houston when I was still in high school but Utah Shakespeare Festival and typical summer stock things. But that was your go-to resource of what was going on and what your opportunities were for the summer and even upon graduating.
What movie should every actor see?
Oh my God! You want me to give you one movie? One is "A Place in the Sun." I think it's a beautiful, gorgeous, well-made movie. I love "Sunset Boulevard." I love the writing, I love the performances, I love the camera work. I think it's a perfect movie. I really do. I like "Citizen Kane," I like "The Godfather," all the ones that everyone should see whether you're an actor or not. I love "Jaws" and I think Robert Shaw's performance in "Jaws" is one of the best screen performances of all time. I am a massive Robert Shaw fan. I think he's a brilliant, brilliant talent and we lost him way before his time.
What was your first headshot like?
Terrible! My first headshots getting out of Carnegie Mellon were terrible and the first thing my manager made me do was retake them. He said, "You can't use these. I can't get you a job with these." I think they were just very stock. It seemed like there was always some weird trend going on with headshots. "Everybody wants three-quarter now," or "Everybody wants super close up," or "Everybody wants black and white," or "Everybody wants color." I guess being in Pittsburgh for four years, I was completely out of the loop with what was in vogue at the time. So I had to retake them with a photographer who was much more in the know when I first got to New York.
"The Last Tycoon" is available to watch now for free on Amazon Prime.
Are your headshots terrible, too? Watch the video below for advice on what makes a great headshot.