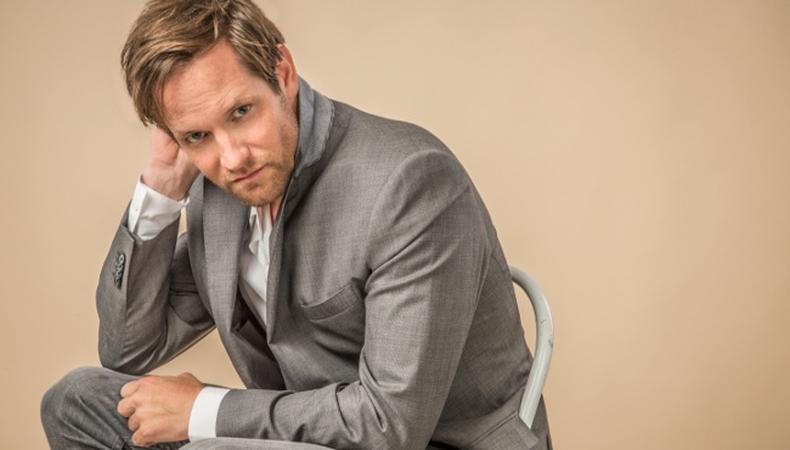 Backstage chats with the multidisciplinary actor about creating his new Web series and his most regrettable mistake as a breakfast caterer.
Tell us about your latest project.
I'm currently recurring on both "Boardwalk Empire" as Joe Kennedy and on "Castle" as a mysterious character who could be named later. I'm also writing and producing a Web series called "One and Done," a comedy about four friends on the precipice of middle age who reunite their high school basketball team in the interest of staving off their impending mortality.
One thing you wish you knew before you started acting?
That's probably a pretty long list, but I would say your willpower is probably more important than your talent. Your tenacity is a larger deciding factor in your success than however good or bad an actor you may be. I feel like that's just something that cannot be overstated enough for people getting into the business. You have to really want it more than anybody else.
What was your worst survival job?
I worked for a breakfast catering company on commercial shoots, which meant getting up at 3 or 4 a.m. and loading up your car with a bunch of food and driving out to some set in Santa Clarita and making breakfast for a bunch of people. The worst thing about that job was—and I actually think I ended up getting fired 'cause of this—I broke about four dozen eggs in the back of the owner's personal truck one morning and she had, like, just gotten it detailed that day. It was just a ton of eggs that I dropped right on the carpet in her car. It was terrible.
What's been your most challenging role?
I was in a movie called "Straight-Jacket," which was sort of based on the Rock Hudson story—the story of his life—but it was shot like a Rock Hudson–Doris Day movie. So there was some fairly serious subject matter at the heart of it about identity and being able to express yourself sexually and individually at a very repressive time, but then the comedy was very sophisticated and very demanding. So I trained for two months with a great trainer before that. And it was one of these really well-written period pieces that would require a lot of different facets of your personality.
Which of your performances has left a lasting mark on you?
The original production of Lanford Wilson's "Rain Dance" at the Purple Rose Theatre in Michigan. It's about the development of the atomic bomb and about a young physicist who's going through something of a breakdown upon realizing his involvement in the development of this weapon, and it was a really cathartic experience for me on a number of levels. But also just being able to work with a writer like Lanford Wilson was life-changing, and it's one of those roles that I feel kind of changed who I am as a performer.
Who do you have an acting crush on?
I'm not original in this regard, but it's Daniel Day-Lewis and Meryl Streep. I'm really drawn to chameleons; I'm really drawn to people who can play a wide range of roles, who are really versatile, but are so in a way that's with ease. You don't really see them working, they just sort of seem to accept everything around them and you don't see them struggling against the confines of their role. Those two are really exceptional in my eyes. I'd have a threesome with Daniel Day-Lewis and Meryl Streep—from an acting perspective.
How do you typically prepare for a role?
It goes back to the Uta Hagen stuff of just understanding your given circumstances, understanding the wants and needs of your character. In terms of preparation, if there's some historical context that's needed, I do like to read a lot. Working on Joe Kennedy for "Boardwalk," I read a couple of biographies on him. It's nice to have a broader context of the man outside of where the show is coming from. But for anything else, for me, the thing I like to do, really, is make sure I've read the script, but I mean read it over and over and over again. You don't need to be off-book, but once you go through that cycle a number of times, something sort of drops in for you at a certain point and you give yourself a broader base understanding of the story and the characters within the story.
Inspired by this post? Check out our audition listings!