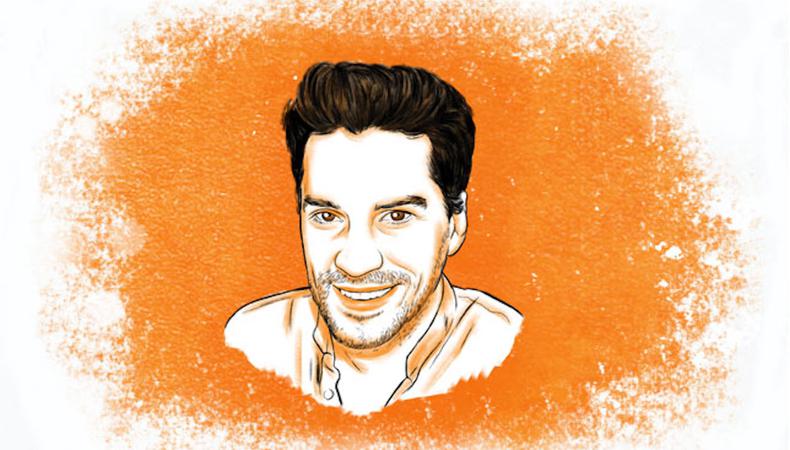 With his insanely huge vocal range and song-and-dance charm, Will Swenson has been wowing theater audiences for years. Best known for his Tony Award–nominated work in the Broadway revival of "Hair," the actor-filmmaker has also appeared in "Les Misérables" and "110 in the Shade"—where he met his wife, Audra McDonald. He tells Backstage, his favorite resource for working actors, about his new gig in Gilbert and Sullivan's "The Pirates of Penzance" and his No. 1 acting crush. (You'll never guess who it is!)
Tell us about 'The Pirates of Penzance' at Barrington Stage Company.
I'm super excited about the creative team. I can't imagine a better couple of minds than [director] John Rando and [choreographer] Joshua Bergasse doing "Pirates." John is so creative and goofy with the choices he makes, and "Pirates" affords that. Josh is very much the same. He's a great storyteller; it's always about furthering the story and not just pretty dancing, but he manages to create that at the same time. A whole lot of creative minds working on a piece that invites big, fun ideas!
How did you get your Equity card?
I got my Equity card at Disney World. I auditioned right out of college, to be Gaston. The Disney folks came to BYU and they were casting across the board for lots of things they had going on; you kind of auditioned not specifically for one role. I sang 16 bars and they made an offer.
Do you have a technique to prepare for auditions?
I wish I did! It varies from audition to audition. Sometimes it's material from the show, sometimes they'll ask you to do your own stuff or a monologue, or sometimes you're learning a scene. If you know the song, it doesn't take as much coaching. If I'm learning a brand-new song, I'll call up one of my friends who plays the piano and try to coach it and learn it. It's different for everything.
What about a go-to audition song?
Not really. More and more these days, they just want to hear a song from the show you're auditioning for. It's pretty rare that they ask me to sing anything out of my book, so to speak. I used to sing "Into the Fire" from "The Scarlet Pimpernel." It ended on a big A and I wanted to show everybody I had a high note! That was my go-to for a long time.
On whom do you have an acting crush?
Oh man, a lot of people. Well, my wife is one. On many levels I have a crush on her. I'm obsessed with everything Kerry Butler does. Keala Settle can do no wrong; I think she is perfect at everything she touches. I just saw "She Loves Me" and am still obsessed with Gavin Creel. And Brooks Ashmanskas—if I could touch the ballpark of what he can do, I would be thrilled. And Danny Burstein. Danny takes a role and finds a new level of depth to everything. It blows my mind.
What is your worst audition story?
Oh my gosh, too many to count. I can't remember the name of the show, but the guys who wrote "Chess" were putting up a new musical they had written. And at the time I was singing "Pity the Child" now and then, and I thought, I'll sing this song for these guys—it's got really, crazy high notes that nobody can sing, I'll show them I'm one of the guys who can sing it. I went in and totally butchered it and cracked out of every note. It was horrifying. I literally apologized and just sort of skulked out of the room. I also almost had a nervous breakdown in front of Harry Connick Jr. once for his musical. I've got all kinds of terrible audition stories! I'm terrible at auditioning. I still go; I auditioned for "Pirates." I guess it went well. Or three or four more talented guys than me said no!
Most memorable survival job?
I worked, right when I got to New York City, for a law firm down in the Financial District, and they were just terrible, terrible people. They were so mean. I'm not saying I was any good—I was a paralegal's assistant, and I just filed all day. There were also three or four very attractive young women in the office, and they were so nice to the girls and flirty, and just so brutally mean to the men. It was a completely sexist environment. I was very happy to get a show and quit that one with a smile on my face.
In the alternate universe in which you aren't an actor, what would you be doing?
I'd be a skier, a ski bum. I think that's the only thing I'd be good at, just work the lifts at a ski resort.
What do you wish you'd known before you started acting?
That you can't make any money. And that even if you reach a certain level of success, you will still feel insecure about your talent. Maybe that's just me! I've had a really nice level of success in the theater world and I keep waiting for that moment of 'I've got it all figured out and I'm comfortable with what I have to offer.' I still feel like, Oh, they're going to discover one day—tomorrow's the day they're all going to figure out!—that I'm a fraud.
Are you the next Will Swenson? Check out our Broadway audition listings!
Looking for tips on how to sing like a Broadway veteran? Watch here: