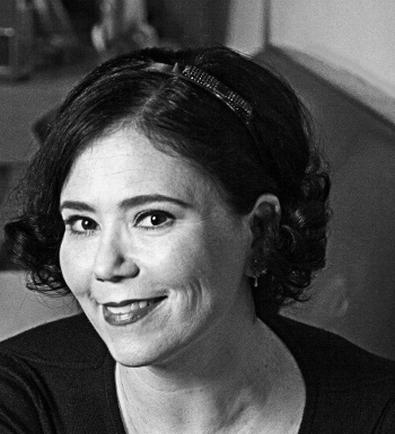 Alex Borstein may be best known for "MADtv" and "Family Guy," but she's also currently starring on HBO's "Getting On" as the complicated, petty nurse Dawn Forchette. She talks about how Dawn is the hardest job she's ever had, her audition advice, and selling photo packages out of a castle in the Valley.
Tell us about your new role on "Getting On."
Dawn Forchette is—it's kind of arrested development. She really stopped maturing at age 13 in terms of any social aspect. She operates out of fear that she is going to die alone, so she's desperate to have someone around her but she has no idea how to pick, who to pick. And one of the reasons she loves what she does is she has a complex where she wants to be seen as an angel of mercy, but she looks around at these women and sees herself in a few years. That's what pushes her so much.
What was your worst survival job?
I was telemarketing, selling photo packages in the Valley in this weird building that looked like a castle but had been built in the '80s. I was locked in a room with no windows, all ladies, cold-calling people saying, "Would you like to buy a portrait?" It was fucking weird, just cold-calling people in the middle of dinner. I lasted like a week.
What's one thing you wish you knew before you started acting?
At the beginning, I wasted a lot of time imagining what it is they wanted instead of saying, "Here's what I have to offer and here's how I do this." Now it's a fucking free-for-all, and I show up and say what I want and do what I want. And having been on the other side so much [as a consulting producer on] "Shameless," really, nine times out of 10 someone walks in and you know if they're right. There's not much you can do if they're not right, but if they do their own thing you're like, "Fuck, maybe they'll be great for this other thing!"
Who do you have an acting crush on?
Chris Cooper. In "Adaptation.," he blew me away. And David Strathairn, when I did "Good Night, and Good Luck."—he was another one where it was like, "Fuck!" So good and just seamless.
What's been your most challenging role?
"Getting On" is the hardest thing I've ever done, workingwise. The material is so complex and layered. It's like I'm receiving a piece of sheet music and I walk in to sing a ballad and they tell me it's hip-hop. That happens all the time on set, where I didn't see this layer or I misread it. And that's so exciting and awesome to be challenged.
What is your best or worst audition story?
I had just had my baby; I was up in Seattle. It was October 2012 and I get this email from my agent: "We want you to audition for this thing." I was like, "Fuck you, I'm not auditioning, I've just had a baby. Wait, 'Getting On'? That British thing I saw and loved?" So I put myself on camera in Seattle, no makeup, hair everywhere, tits leaking. But being that exhausted and being that vulnerable was exactly what they needed for Dawn. It was this weird miracle convergence of luck and timing. But then again, "MADtv" was my first audition and my first break. It was a series of six auditions that lasted a month. It was so grueling and so exciting. The worst experience was when I tried to audition for a musical. I screwed up the location, showed up sweaty and disgusting. Had my music ready from the show, and I started singing it and I was singing it like a very slow ballad and they stopped me and said, "What are you doing? This is an up-tempo song." And the piano player sped it up and I couldn't keep up and it was a total disaster. And I have never done it again!
When did you know you wanted to be an actor?
I started messing around as a kid. I was kind of the comic relief in my family, but it wasn't until I started doing this teenage drama workshop in the summer when I was like, "Oh, there's a place I can channel all this!" But I didn't major in that in college. You became a doctor or a lawyer or something very tangible. But I did a little bit of standup in college, I joined a sketch comedy troupe in college. I also did something to feed that animal in me. But it wasn't until I started a master's program, working at an ad agency and at night taking improv classes with my brother, where it really started. I auditioned for the sketch comedy company and got it and started writing all this material, and then I started writing for animation. The first break I really got was writing for "Pinky and the Brain." Then the comedy troupe went to a comedy festival and that's where the "MADtv" casting people saw us. Even then, though, I was on the show for a year and couldn't get an agent!
Inspired by this post? Check out our television audition listings!