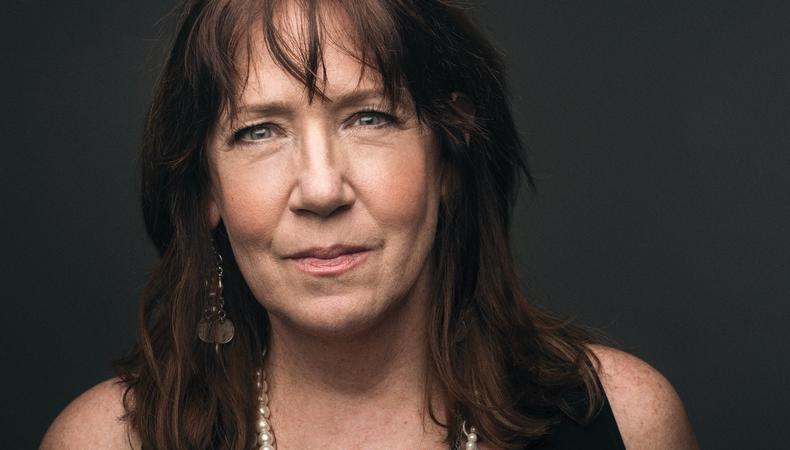 Ann Dowd has become a ubiquitous character actor as of late. After a stunning role in 2012's "Compliance," Dowd has been popping up in everything from "Masters of Sex" to HBO's "The Leftovers," currently in its second season, and will appear in "Night Is a Room" at Manhattan's Signature Theatre, opening Nov. 3.
Tell us about "The Leftovers."
We have the most wonderful time. I don't know of a man with more imagination than Damon Lindelof or more skill than Tom Perrotta. Just hold on for dear life. The extraordinary thing about it is that it makes complete sense. I'm with Justin [Theroux], and I'm trying not to use too many superlatives because then you won't believe me, but he's a prince among princes.
What do you wish you'd known before you started acting?
The big thing is don't sweat it. I teach when I'm able to. I say to the kids, "Listen darling, you chose this for a reason; trust the gifts you've been given. Keep the love affair alive." When I was in my 20s, I was losing it in my apartment in Chicago. I remember seeing the opening of "About Last Night," starring Elizabeth Perkins, whom I went to school with. She was getting out of her limo and I remember thinking, What am I going to do? I can't bear this another minute. A very strong calm came over me. It just said, "It's OK. It'll be fine when you get to your 50s." It even gave me an exact age: 56. But I was livid! What do you mean, 50s? But that's when things began to change in a bigger way for me.
What was your worst survival job?
I once was going to sell American Frozen Foods over the phone. I made my first call: "I'm sorry to bother you," which is a bad choice if you're selling food. This woman was older; she asked how much it was and I said, "Honey, it's a little pricey, and you probably don't need it."
How do you typically prepare for an audition?
When I began to audition for theater, I would stutter, so it would go through their minds that this person is special needs. I have a special needs son, so I don't say that with flippancy. So I thought I needed to get over those nerves. You need to get to those places where you've done the work, know you're running the audition. It's yours for now.
Which of your performances has left a lasting mark on you?
Sister Aloysius in "Doubt." I was raised Catholic and I have two aunts who are sisters. I knew the world. Here's a role that taught me so much about doing the job that is in front of you even if you're not suited for it. And when you make a mistake, let the crack happen. [My character in] "Compliance," unlike Aloysius, she should have cracked. She said, "You would have done the same thing." I loved her because you learn profound compassion for every creature.
What have you learned about yourself or your acting on "The Leftovers"?
Where to begin? When I first read it, I didn't understand what's going on. My manager said to take another crack at it. The notion of this character not talking…I thought, How do you do that? I had no idea how that works. So I started to work on it. Then I fell deeply in love with the character. It took hold in me in a way that I didn't anticipate. Then when I find out in an episode I'm going to die, I thought, This is heartbreak! I don't want to leave this story and these people. When you read these lines, you're not tempted to rewrite. Never with them. You can't match what's going on in [Lindelof's and Perrotta's] brains. You have to step up your game. It changed my perspective. I thought if I could touch it and feel it, I could get to work. It's been phenomenal, is the short answer to your question.
How did you get your Equity and/or SAG-AFTRA card?
It became official in Chicago. I did a play and the next thing I know, it's an Equity contract, and I thought I was going to faint. You always think they're going to take you aside and say, "Honey, this isn't working." But I did more theater. The first thing I did on film, I can't remember, but it was in Chicago. Theater and film are so different in the way it unfolds. I've done much more television and film lately, and I've come to trust it and love it. The camera is not the enemy, it's the friend, and it does a lot of the work for you. But I'm going to do a play starting in a couple of weeks in New York. It keeps me near my children, which is important. I'm thrilled to do it, and scared, as I well should be.
On whom do you have an acting crush?
Judi Dench. I always have an acting crush on Justin [Theroux], because we spend a lot of time in the trenches and I'd do anything with him. I just think [what] strong, wonderful, good people those actors are. I love their careers.
What is your worst audition horror story?
I went in for "Sophie's Choice" and I was nervous beyond description. What used to happen then was I would go mute. My manager said, "You have to speak up a little." I was playing St. Joan and so I'd shaved my head. I was auditioning for a Chicago cop. I said, "Hi." Long silence. He said, "You have short hair." "Yeah." "For playing Joan?" "Yes." Long silence. I thought, I'm losing my moment. And the casting director said, "Let's just go to the scene." I didn't get the part, but it took me a while to get over.
[Then there was the audition for] Jonathan Demme, "Philadelphia"—I would have given a limb for this! I had a baby, six months old, cutest thing that ever lived. It was so hot and I was so exhausted and I thought, I'm not communicating well today. So I'm practicing by talking to perfect strangers on the street. I walk in and the silence comes over me. The casting director sees I'm not taking over and says, "Ann just had a baby." And the only thing I could think to say of all of the million baby stories you could tell was, "Yes, he stood up in his crib." And that was it. I go home and put myself in the corner. My agent calls, she's screaming, "I think you got it!" I got it. She said, "The character is a housewife with children, she's not a lawyer or a doctor. She has no desire to do anything else."
Like this post? Check out more of our Backstage 5 interviews!