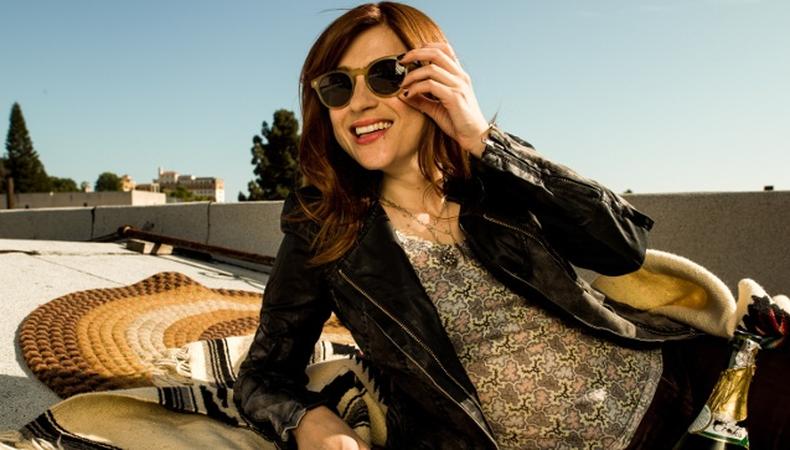 Last year, viewers of "You're the Worst" learned what theatergoers in New York City have known for years—Aya Cash is wildly talented. As one half of the central couple on the anti-romance rom-com, Cash makes bad behavior look good. See for yourself with Season 2, Wednesdays on FXX.
Tell us about the new season of "You're the Worst."
I can tell you that if you liked Season 1, you're going to get a lot of the same. And it's going to take you places you didn't think you could go—or even thought of. You get a lot more of all the characters, and the world expands a bit. And then our fearless leader Stephen Falk takes you on a little ride midway.
How did you get your Equity and SAG-AFTRA cards?
I got my Equity card on "The Pain and the Itch" at Playwrights Horizons, and my SAG-AFTRA was "Law & Order." That was my first on-camera job.
What do you wish you'd known before you started acting?
I think I knew, but I wish I'd understood how much rejection there is. People can tell you, but until you go into the business you don't understand how brutal it can be. I would have told my younger self to not take it so personally.
On whom do you have an acting crush?
I'd say the entire cast of "Rectify" I'm pretty enamored with. Tatiana Maslany. And Julia Louis-Dreyfus is one of our funniest actresses. I have a lot! The "Broad City" girls. Amy Schumer. I'm an acting crush slut.
What was your worst survival job?
I was a hostess and a waitress for about four years, and there were good and bad versions of being a hostess and a waitress. But that's about all I did for survival. Waitressing, catering, anything where it involved serving other people. And I had a certain romanticized notion about being a waitress in New York. Both my parents are artists, so I was never expecting to burst on the scene and make my living by art. I was waitressing at Cowgirl Hall of Fame while doing "The Pain and the Itch." I credit Cowgirl with me stopping waitressing, because they treated me so well. I could walk into an audition and not be desperate to quit my job because I didn't hate my job!
What is your worst audition horror story?
One of my least favorite auditions was a commercial audition where I walked in and they said, "Can you cry—and do that now." And I was able to, because I was like, "This is my life." Another is when I waited three hours in a casting office and then was brought in with another girl reading for the same part, so she watched me bomb my audition and then auditioned for the same part.
How do you typically prepare for an audition?
It depends on what the audition is. If it's Shakespeare, there's an incredible amount of prep work. But for film and TV—unless it's Aaron Sorkin—you're not necessarily putting that much time into dissecting the language. And I'm very instinctual, so I like to do my homework but not pre-plan things. As soon as I craft a joke, I will fail. I don't memorize usually because I find that it makes me stiff if I'm totally offbook. I do my homework and then go in and try to forget about all of that and have a good time.
Which of your performances has left a lasting mark on you?
Honestly, "The Pain and the Itch" was such an amazing play to get my Equity card on and be my first professional Equity job. And to be surrounded by the kind of talent I was working with was sort of a spoiler. After that, I felt like it could only go downhill. I was spoiled right from the beginning.
Like this post? Check out more of our Backstage 5 interviews!