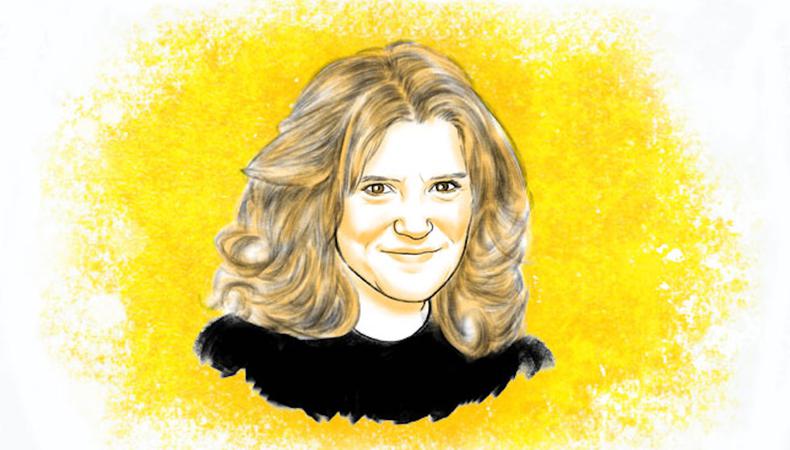 Barbara Sukowa started out in the New German Cinema working with directors such as Rainer Werner Fassbinder and Margarethe von Trotta. Now she's adding gravitas to Syfy's "12 Monkeys" as Katarina Jones, the scientist who discovers a way to send people back in time. We spoke to Sukowa about her career and the new season of "12 Monkeys."
Tell us about Season 2 of '12 Monkeys.'
Season 1 laid out a plot and introduced characters, and Season 2 is really about time travel and about time itself, which I find really exciting. And it has really a huge scope. It goes really deep into the characters; I think every single character is confronted with something they wouldn't have suspected. I think Season 2 is a really big step ahead. And I'm so lucky the people I'm working with are wonderful. I can imagine it's awful if you have to go to work every morning and deal with people who are not so pleasant!
What do you wish you'd known before you started acting?
I was so young! I was very lucky: I started acting in this highly subsidized German theater world, so there was not so much job insecurity. We had great working conditions, long rehearsal times, well paid. It was pretty extraordinary. And then the New German Cinema, we were all subsidized. You didn't have to audition. Directors and producers would come see you in a play and then ask you to do their film. The first time I had to audition was when I came to America. And now all that has changed in Germany. There are now casting directors, which there weren't when I started out. Looking back, it was probably pretty unusual.
On whom do you have an acting crush?
Mark Rylance. I think he's extraordinary. I can always learn something from observing people, and I think he's extraordinary. I've seen him onstage in New York and I've seen him in film. I think he's a very special actor.
What was your most memorable survival job?
I've never had to do anything else. I always had acting work when I needed it. I think that is why, when I watch films or TV series in America, I find in small roles or in supporting roles really amazing faces, where I have the feeling these people have actually had a life outside of acting. I find it almost a pity that I've never done anything else.
What is your worst audition story?
I have done so few, I don't have any. Thank God! When I auditioned for Tim Robbins for "Cradle Will Rock," the young girl who read with me was very young, and I said to Tim, "I'm sorry, but I don't have enough imagination to pretend this girl is my husband!" And he said, "Well, I'll read it with you." Which was very nice; he was the director. And I ended up getting the part. But no, I don't have any terrible audition stories. Maybe they will come!
How do you typically prepare for auditions?
My first audition in America, I had no clue. I just learned the whole thing by heart. I didn't even know you could just read it. I put a costume on and I just acted it.
In the alternate universe in which you aren't an actor, what would you be doing?
Depending what kind of talents I would have. I could imagine actually being a scientist or a detective, but not a detective who puts his hands into gory, bloody things. But more like someone who figures things out. I like to figure things out. I think that was an alternative for me, to become some kind of scientist. How I imagine a scientist to be.
Inspired by this post? Check out our television audition listings!