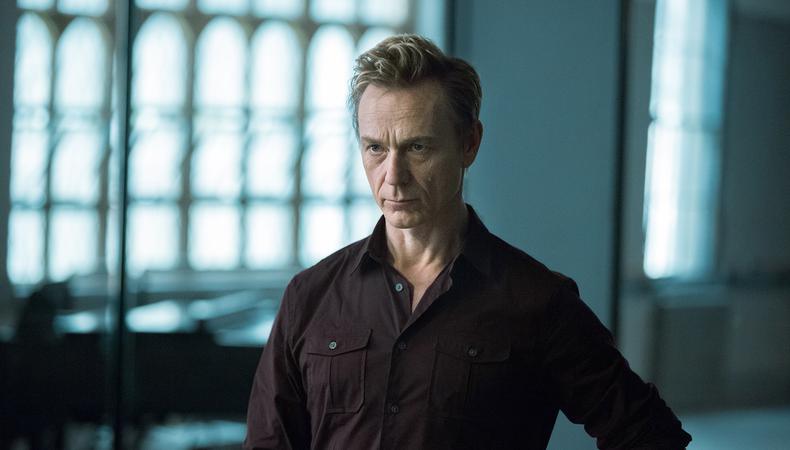 American audiences probably know Ben Daniels best for his work on Season 1 of "House of Cards" as Claire's British photographer lover—but theater audiences have loved him for years, both in the West End and on Broadway. Now starring as the sexually voracious and emotionally ferocious artistic director of a ballet company on Starz's limited series "Flesh and Bone," Daniels talks to Backstage about why sometimes the worst jobs turn into the best.
Tell us about "Flesh and Bone."
I play Paul, the artistic director of the ballet company that he formed about 12 years ago. He is bipolar, bisexual; he was a former principal dancer who enjoyed huge stardom for many years. He's a fantastic, complex, bristly man who's in conflict with himself and the rest of the world. When we meet him, his company is in a precarious situation—and then he meets this transcendent ballerina, Claire. When I first got the script, I was in this post-Christmas fog of chocolate and Christmas cake, and I read the description and it was, "Dance background a plus, and nudity and sexual situations a must." And I immediately said, "Hide the chocolates, I must have this role!"
What have you learned about your acting on this project?
Filming the first episode, I turned to the director and said, "Maybe we don't have to go as in-your-face as it's written." And we tried it and it didn't work. So I had to plot exactly the emotional truth of this human being so I could amplify whatever he's feeling. Which is kind of a gift for an actor, to be able to go that far. I loved it!
What do you wish you'd known before you started acting?
I really loved the journey. I knew nothing about it. I'm from a really small working-class town and family in the middle of England. So I knew it was something I wanted to do, but I found out about it all very slowly. I learned the journey of discovering things, that it can all be a learning process. You can still meet people who will teach you a new way of looking at what you do. So I'm glad I didn't know anything, because it was all there to discover.
On whom do you have an acting crush?
Christopher Eccleston, I love him. David Morrissey, I enjoy watching him a lot. Jodie Foster, I always, always love watching her. And she directed an episode of "House of Cards" that I did, which was just phenomenal because she's as forensic a director as she is an actor.
What was your worst survival job?
The last time I did a play in New York. The cake mixture went horribly wrong. I found it really, really tough. It was just not a great experience, but at the end of the run the casting people from "House of Cards" came, so even though it was one of the most hideous jobs I'd ever done, every cloud has a silver lining. This got me started working on TV in the States, so I can't bitch about it too much!
What's your worst audition story?
I was auditioning for a musical not long after drama school and I was way out of my depths. And I just fell over. I just fell down on the ground. I didn't even say anything. I just peeled myself off the floor and walked off the stage. But apart from falling over, not really. They're always quite fraught, because inevitably you go in and you put yourself on the line. So they have the potential to go very, very wrong.
How do you typically prepare for an audition?
I pull apart the script so I have a bunch of questions I can ask, and then make sure I listen to the answers. And I always, always, always learn it. Some actors don't, but I think you can't go in and play if you don't know it, if you're not off-book.
Which of your performances has left a lasting mark on you?
Obviously Paul Grayson [on "Flesh and Bone"]. He was a phenomenal character; I just loved playing him. Valmont in "Les Liaisons Dangereuses," I really enjoyed doing. And I did "All My Sons" in 2000 with Julie Walters, which I really, really loved doing, and Arthur Miller came to see it and I got to meet him afterward. And then I did a play back in the '90s with Denis O'Hare called "Never the Sinner," written by John Logan, about Leopold and Loeb. And I absolutely loved working with Denis. Add him to my acting crushes!
Like this post? Check out more of our Backstage 5 interviews!