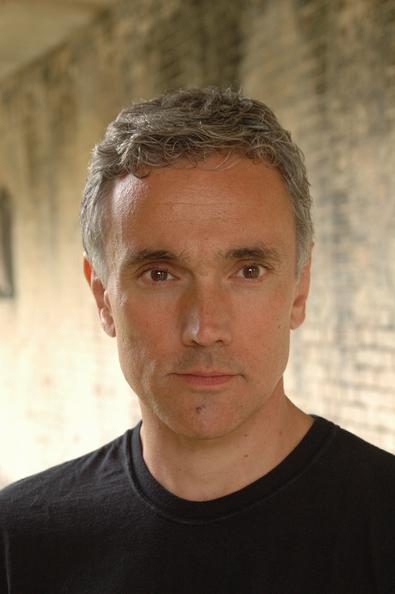 Ben Miles, familiar to BBC and West End audiences alike, stars in the London-to-Broadway transfer of "Wolf Hall" now playing at the Winter Garden Theatre.
Tell us about "Wolf Hall."
"Wolf Hall" is a production in two parts based on the best-selling novels by Hilary Mantel [that tell] the story of Thomas Cromwell. He's a man who comes from the wrong side of the river and rises through the royal court of 16th-century England to become the most powerful man in the country, second to King Henry VIII himself. It's a story about politics and power and survival. It's got everything in it. It's about the life and times of this one man who managed to change the course of history.
What have you learned about yourself playing Cromwell?
One of his great skills is the ability to listen and respond. He's a master of timing. That's made me think about how important it is to listen to people, to allow people to communicate with you. Often you're rushing around and you're concerned with yourself. The way these people operate in the 16th century is very different from how we operate today; from their look, their eyes, the tone of voice, Cromwell could tell a lot about a person. He was very intuitive in that sense, and that allowed him to survive. That's a great skill. In this world of cellphones and emails, relations are becoming less and less personal. There's still nothing to beat face-to-face.
Do you have an audition horror story?
I auditioned for a musical very early on. I brought in what I thought was the music for this song. The pianist looked at me askance and said, "Where's the music?" I said, "This is the music." He said, "No, that's the melody line. Where's the piano music?" I said, "I haven't got any piano music." So I ended up trying to sing this song—I forget what it was—and this pianist did his best to kind of make up chords around it. It was the worst! And the last musical audition I've ever been up for. It really was a killer. I rang my agent and said, "Please don't send me for musical auditions again." And we stuck to that plan.
Any acting crushes?
Loads, loads! Paul Newman, I like. He's good. He's going to do well.
Is there something you wish you'd known before you started acting?
Don't take rejection personally. You don't get more jobs than you get! It's easy to imagine there's something failing, something wrong in yourself, and that's not the case. Whatever reason, it's not about you as a person. I think for actors starting out, there's a great neurosis about that; if you don't get a job it somehow means you're less of a person. And that's not the case. The way [casting directors] pick is very arbitrary, very random. There are no guarantees.
What's been your worst survival job?
My worst job ever, this was when I was a kid, was picking potatoes on the back of a trailer in March. It was freezing, absolutely freezing. We had to sort the good ones from the bad ones. Once you do that for a day in March in the north of England, it makes you think there must be better jobs than this!
What audition prep advice do you have for actors?
Research! Learn the lines, that's the main thing. Know what you're going to be saying so you're not thinking about that. Just try to be yourself in the room. People sense a desperation, and I know because I've been desperate for jobs, and people pick that up. I don't mean be nonchalant and impolite, just try to be yourself in every opportunity. That gets you a long way. That and do your homework. Know a bit about the subject, the story, but try and bring yourself as much as you can. You often forget to do that.
Which performance of yours has left a lasting mark on you?
I think this role is having an influence on me. So far it's gone down well, I hope it does the same here. It's taught me a lot about the history of England, the motion of Englishness. It's a history I wasn't that clued up about. One of the great things about this job is you learn about the context of the job in the research you do. You always come away knowing more than before. It's an education. It's lucky to be an actor in that respect because you get to investigate how human beings interact with each other. It's very good for you, I think, as a person.
Like this post? Check out more of our Backstage 5 interviews!