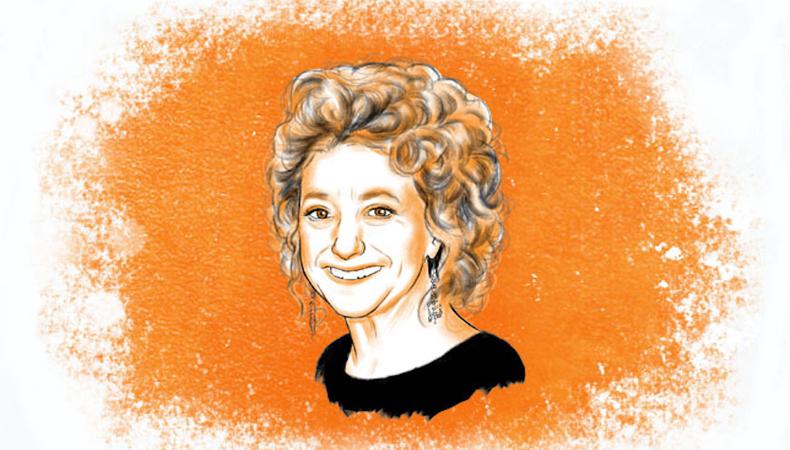 Oscar nominee Carol Kane ("Hester Street") has been in the union for nearly 50 years. She's worked with some of the industry's biggest players on films and shows including "Annie Hall," "Taxi," and "Scrooged." Here, she chats about the joy she's found on Netflix's "Unbreakable Kimmy Schmidt," her most memorable survival job at a magazine you might have heard of, and more.
Tell us about "Unbreakable Kimmy Schmidt."
It's kind of a dream. It's just something that came to me out of nowhere through the grace of Miss Tina Fey and Robert Carlock. It has been so much fun, because the writing is so great, and also I really enjoy my co-stars a great deal. [What] I just love [about playing Lillian] is that I have no censorship. Whatever comes out, comes out, and I'm not ashamed of it. I'm not self-analyzing like I, [Carol], might be all the time. There's a fun freedom in that.
READ: "The 'Unbreakable' Tituss Burgess"
How did you get your SAG-AFTRA card?
The first movie stuff I did was extra work—lots and lots of extra work. So when I was 14 or 15, there was a man who cast extras named Vic Ramos, and he was the one who sent my picture and résumé to Juliet Taylor for "Carnal Knowledge," which was my first part in a movie. That extra work paid off, because Vic Ramos really cared about his work and he really got to know everybody and was kind of exceptional.
On whom do you have an acting crush?
Well, first, my greatest acting crush was on the director Mike Nichols. And then Robert De Niro, and then Al, who I've gotten to work with a bunch—Mr. Pacino. And then female ones, some gone like Kim Stanley, then Gena Rowlands and my girlfriend Diane Keaton. And I certainly have a huge acting crush on Mark Rylance.
What was your most memorable survival job?
One of them was working at Backstage magazine licking stamps and envelopes! I had that job even after I did "The Last Detail." Literally, I was just putting mailers in envelopes, licking them closed, and putting stamps on them. I worked in a health food store, I worked in a candy store. For some reason, I never did wait tables, but I did work a lot of tedious jobs—but I was just proud to be earning my living.
How do you typically prepare for an audition?
I try to get very, very familiar with the script, of course, and I try and figure out who I am, meaning [my character]. I try to construct some kind of backstory for my character so that I have an idea of the life of that character, not just from the moment when the scene starts, but from before. And I try to be as free as I can, but I find that… I mean, I'm still very frightened by the process. I feel like it's such a specific thing, doing a "good audition," and it doesn't always have to do with being able to play the part.
In the alternate universe in which you aren't an actor, what would you be doing?
If I had the science and math capabilities, I would have liked to be a vet, but I don't! I don't have those capabilities. I graduated with, like, a D in math… with a tutor. And science is such a big part of being a doctor.
Which of your performances has left a lasting mark on you?
"Hester Street" was an incredible opportunity for me. That script was such an incredible script. Many theater experiences, most recently doing "The Children's Hour" in London. And "Taxi," you know, if someone had said to me, "Well, the deal is, you're gonna have to play this one part for the rest of your life," I would have been a happy camper. It was so much fun, and the writing was so great. For me the most important thing is the writing—and certainly the director. But if the writing isn't there, it doesn't matter who the director is!
Like this post? Check out more of our Backstage 5 interviews!