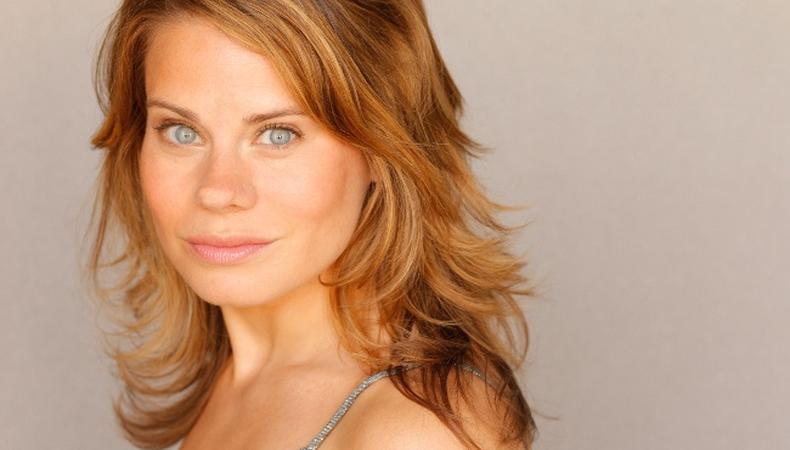 Backstage chats with the Tony-nominated stage vet on her Lincoln Center Theater premiere, her biggest obsessions, and her recent Buddhist retreat.
Tell us about your latest project.
"The Oldest Boy" is written by Sarah Ruhl, who I am a longtime admirer of, and I was so excited when Lincoln Center asked me to do it. I read the play and just completely fell in love with it. It's also directed by Rebecca Taichman, who I worked with last summer. I don't think I've ever been a part of a production where the director and the playwright were both women. I have really appreciated both their sensibilities, and I think they're both remarkably intelligent and emotionally astute.
How did you get your Equity card?
I got my Equity card when I was 15 years old, in Detroit. My brother and sister and I all had an agent who lived in New York—I don't even really know how that happened—and I auditioned for a play at Manhattan Theatre Club called "Kindertransport." It starred Dana Ivey, who I was completely obsessed with at the time because I was going through a big Sondheim phase. I didn't get the part but I did get to understudy for the lead young woman.
What is your best or worst audition horror story?
I feel like I've been surprisingly lucky. This isn't even that bad, but I do remember auditioning for that "How to Succeed [in Business Without Really Trying]" revival and wanting it. I sort of went in and did my thing and Rob Ashford was like, "Yeah, but maybe she has a little more edge to her." And so I did it again and he was like, "Yeah, she's not a bitch. But thank you!" And I was like, "I don't think I got that job."
How do you typically prepare for a role?
For this part, because we did a workshop at Lincoln Center in June, I knew a little bit what I was getting into. There are all of these Buddhist themes in the play, so I went on a Buddhist retreat for three days. I was really doing it for the play, and almost immediately upon getting there realized this is way more helpful for my life. But I wouldn't say that I have a real routine for every single production.
What's been your most challenging role?
I remember having a hard time with Éponine in "Les Misérables." I was in a pretty bad relationship that was sort of breaking up as it was happening. Usually, you go to work and you get to shed your everyday life and inhabit this character. But I just remember feeling a heaviness the whole time I was doing it, and going every night and getting my heart broken in the show. It's funny how sometimes the universe surrounds you with light and joy while you're working on a project, and sometimes the universe says, "I'm gonna give you this opportunity to dig a little deeper and figure some things out."
When did you know you wanted to be an actor?
I keep waiting to be like, "God, I'm sick of this." It's the exact opposite. I saw a children's theater production in Detroit of "The Sound of Music" and just remember being completely riveted by it. I said to my parents, "I really want to do that." They were sort of like, "Sure, this is something else to do." I immediately started with this children's theater at 5 years old and have not stopped. There's something about this production ["The Oldest Boy"] too. Making anything new is so complicated and rigorous and rewarding. Every experience has its own personality. It really has not gotten old yet.
What's one thing you wish you knew before you started acting?
Do continue to explore the things outside of the theater that you're interested in. As I've gotten older I've found that to be such a comforting part of my life, both in intellectual pursuits and in social pursuits. What things make me happy other than being onstage? What people make me happy? Does listening to NPR in the morning make me happy? I think as I get older, the more I'm able to absorb from the outside world that's not about theater has been really helpful to me. When you're a young person and you have a passion—I mean, I was just completely obsessed with theater. But you have a wider palette to draw from when you're trying to develop a character, when you're trying to get inside the head of somebody who you don't really understand. The bigger your world, the more you have to draw from as an artist.
Who do you have an acting crush on?
Maria Dizzia is a really incredible actress who I first saw in an Adam Bock play. I've seen her do a lot of things. She's on "Orange Is the New Black." She's one of those indie actresses who does it all and who does it all incredibly well. We're pretty close in age and it's funny because playing this part, when I'm at a loss I've thought, What would Maria do in this moment? What would she come up with?
What was your worst survival job?
I did work in a bagel shop in high school during the summers. And I was a telemarketer for the University of Michigan, trying to raise money for the alumni foundation—which I was really good at! But the hours went by so slowly. You sort of just sat in this cubicle and called alumni and asked them for money. That was bleak. But it wasn't labor-intensive and it paid pretty well, so it was a pretty good college survival job.
Which of your performances has left a lasting mark on you?
"The Glass Menagerie" certainly left a mark. I still get people coming up to me and saying they loved that production. In a way, "[The 25th Annual Putnam County] Spelling Bee," my very first Broadway show, had an enormous impact on my life. I had never really done a comedy before, and I met two of my very best friends in my life now. We got all those Tony nominations. It was a really magical and special moment in my life. And because there's a cast recording of it, there's a little bit of legacy, in the way I listened to the "Falsettos" CD in college; and that that's out there and there are some high school kids listening to the "Spelling Bee" album makes me feel really, really happy. I feel like I've been so lucky.
Like this post? Check out more of our Backstage 5 interviews!