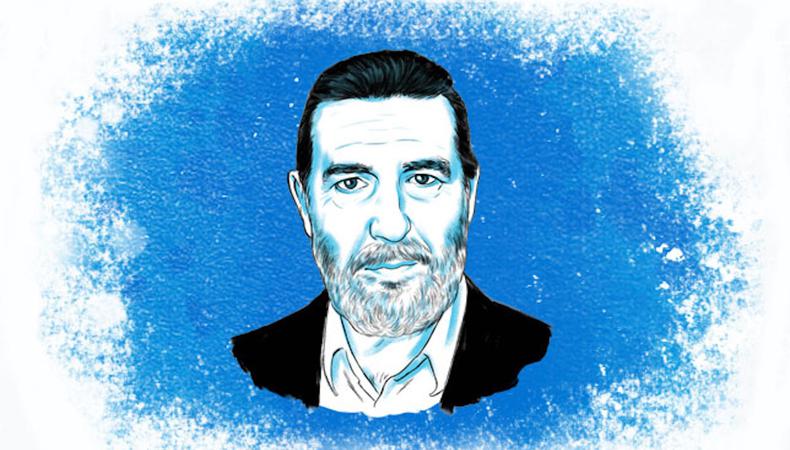 Returning to Broadway for the first time since the 2013 production of "Cat on a Hot Tin Roof," Ciarán Hinds is part of an all-star cast bringing to life a very different production of Arthur Miller's iconic drama "The Crucible," directed by Ivo van Hove. Hinds talks to Backstage during the rehearsal process about van Hove's directorial style and why Sam Mendes led to his SAG-AFTRA membership.
Tell us about this production of 'The Crucible.'
Ivo starts from the very beginning. And my character [Deputy Gov. Danforth] doesn't come in until the beginning of the third act, so I came in today for the first time after the read-through two weeks ago. Some directors do a read-through and some improvise around it. Some sit around a table for weeks discussing and analyzing, but Ivo just starts at the beginning and works very precisely. And when it's time to turn up, you're called for rehearsal.
What do you wish you'd known before you started acting?
That it was going to go on for so long in my case! But then some people find me very fortunate to have the continuation of work. But every time you find another job, you're back with a pick and shovel hacking away at the work. You have to start at the bottom all over again.
On whom do you have an acting crush?
Mark Rylance, Cate Blanchett, Meryl Streep, Toby Jones, Adrian Lester. And, of course, Jim Norton.
What was your most memorable survival job?
Working in Harrods' packing department in the '70s when I was a student for no money a week, packing up very expensive pieces of elegant crockery to be sent to very exotic places.
How do you typically prepare for an audition?
To be honest, I haven't auditioned for a while. When I left theater school, I did about four or five auditions and I was terrible at them. I was fortunate that [Glasgow Citizens Theatre Company] took pity on me and gave me a job and kept me on for seven seasons. Without that, I don't know if I'd ever get to work at all. I didn't really know the art of it at that time. It's all different now. In the '70s, you went on a hope and a prayer, really.
In the alternate universe in which you aren't an actor, what would you be doing?
I might do a spot of gardening, planting and stuff—but not in the winter. A fair-weather gardener.
How did you get your SAG-AFTRA card?
I suppose you could say it was out of loyalty. I worked for Sam Mendes in the '90s [in London] a couple of times and he was filming "Road to Perdition" in Chicago, about an Irish gangster family, and he fought very hard to get me involved in it. And it really stuck out to me, because nobody knew who I was but he really fought to get me into it.
Like this post? Check out more of our Backstage 5 interviews!