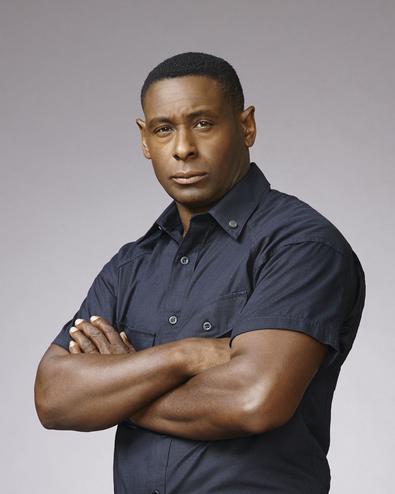 Known primarily for his roles as David Estes on "Homeland" and Captain Poison in 2006's "Blood Diamond," British actor David Harewood is taking on a new character on the CBS series "Supergirl," premiering Oct. 26. Starring opposite Melissa Benoist as the titular character, Harewood talks to Backstage about his acting crushes, his worst audition ever, and the big secret that's keeping him hush-hush.
Tell us about your role on "Supergirl."
I play Hank Henshaw. He's a hard character and probably comes across as a bit of a ballbreaker. But he's actually got quite a big secret that will be revealed somewhere in the season. The challenge has been to keep his secret. If I delve more into the character, I might give it away. You'll see a little bit in Episode 1 of what I'm talking about, but it's a fantastic character. I'm really, really excited about it.
What have you learned about your acting on this project?
Most of the characters I've played have been very dark, but this guy has lots of different levels and it's fun to be able to jump between them.
What is your worst audition horror story?
I remember doing one audition where it was supposed to be for the Commission for Racial Equality, and obviously it was written by somebody who had no idea about racial politics. I ended up questioning why they found [the material] funny, and going into the room and speaking to the clients who had arranged for this thing to be done and kind of arguing with them. It was supposed to be a black person being interviewed by someone. I just found it stupid, really. And of course they're arguing with me, the only black person in the room, and they're trying to tell me it was funny and it honestly was offensive. So it got quite heated and I ended up leaving.
On whom do you have an acting crush?
Denzel [Washington]. I just think he's a fantastic actor. I love his work and I admire the way he works the camera and the audience. I watch a lot of his work and try to learn as much as I can from him.
Which of your performances has left a lasting mark on you?
I would say playing David Estes. It was a really breakthrough character for me, in the way that it broke into the international market. And I spent most of my time working with some brilliant actors. Most of my scenes were with Claire Danes or Mandy Patinkin, and I learned an enormous amount from just watching them on days I wasn't working. I'd come in early just to watch them work and learned a hell of a lot.
What do you wish you'd known before you started acting?
That there would be extremely tough times as well as extremely good times. When you go into [acting] you don't quite have an idea of what the job's going to be. I've had a very good run. Inevitably, you just keep going because of the passion, but it's still a very difficult experience.
How do you typically prepare for an audition?
I don't want to leave any opportunity [because of] forgetting my lines or nervousness. I like to make sure that I'm there early, and relaxed. I want to be as focused as I can. Just make sure you learn your lines; that's the most important thing.
Like this post? Check out more of our Backstage 5 interviews!