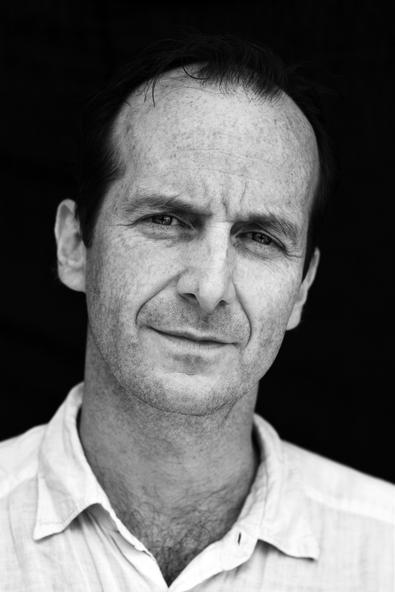 With "American Horror Story: Hotel," Tony winner Denis O'Hare reteams with Ryan Murphy and company for a spooky fourth round. He plays Liz Taylor, a longtime resident of L.A.'s Hotel Cortez with a penchant for glamour. O'Hare dishes to Backstage on audition horror stories and high heels.
Tell us about your role on "Hotel."
Liz Taylor is an interesting character. The character herself undergoes an evolution throughout the course of the show. I think it's best to not give her a label at all. She is somebody who is genderfluid, and she identifies as female but has a backstory as a family man. She is currently sort of an all-purpose worker at the hotel. Especially considering the current atmosphere, there's a lot of education going on. It's a great moment to raise consciousness about the fact that a lot of people don't fit neatly into any category.
What have you learned about yourself on this project?
I will tell you this: I'm really good walking in heels now. It's interesting…it's not a part that I would have sought out. And I have to admit that I went in with some trepidation. As a gay man, I have for a long time dealt with being called "fag," or being called "feminine." As a young person coming out, I feel like I had my own version of internalized homophobia, where I was vigilant in monitoring my behavior so I could never be accused of being feminine. So to take on this part was a real reinvestigation into all of my assumptions about who I am as a gay person and what part femininity plays in gay identity.
What do you wish you'd known before you started acting?
I wish I knew that most people don't know what they're talking about. Most people in power don't know jack shit about acting. Their opinions don't really matter. Very few people can be an accurate judge of your talent.
On whom do you have an acting crush?
I love this kid on "Mr. Robot," Rami Malek. I think he's extraordinary. And I love Joaquin Phoenix's performance in "The Master." I also loved "Birdman." Everybody in that movie—I have an acting crush on that movie.
What is your worst audition horror story?
I was auditioning for a commercial and it was for some cereal, in Chicago. They made me wait and wait and wait. It was a comic audition where we had to do a very weird John Cleese–like impersonation. So I got in there and I had my little microphone on my lapel. There were seven people in there and they were all sort of bored already and just staring at me. And so I did my thing and the director said, "You know, you're over 30." And I was, like, "Excuse me?" And he said, "You're over 30." I touched my hairline and said, "Well, you know, I'm trying to fight the receding hairline." Nobody laughed. He said, "Thirty seconds. You were over 30 seconds." I lost it.
How do you typically prepare for an audition?
I try, when I go in, to not let the director talk to me. I don't want them putting any ideas in my head before I've done what I'm doing. Afterward, it's fine. And I don't tend to banter—I don't tend to chat. I don't try to make friends. I just come in, do my job, and leave. And I also don't hang around. Once I'm done, I get out of there so fast. I don't want anybody to see me. I don't want to have another conversation. I don't want to have a second audition. I just leave.
What was your worst survival job?
That's easy. I worked in a cafeteria at the Blue Cross Blue Shield. I was a dishwasher and then I was a maintenance man. I was paired with this racist white guy who thought I was his ally, and all the other employees were black except for us, and he tried to basically enlist me in his racist rant against the other employees. I would not have it. But the other people on the job assumed that I was like him, and I was shunned. So I would just read novels the entire time. I'd sit in a closet and read.
Which of your performances has left a lasting mark on you?
I did a play called "The Devils" with Garland Wright as the director back in 1996. That really stayed with me—it was a very powerful experience. My Broadway debut was a play called "Racing Demon" by David Hare. I played a guy named Ewan. I was Brian Murray's lover. It was just a great character. It was a very painful character. He sort of stayed in me. I also really loved my experience on both "Cabaret" and "Assassins." They were just really powerful experiences. And the material is so intense. The dramatic characters tend to really haunt me. I don't think you can act without paying a price.
Like this post? Check out more of our Backstage 5 interviews!