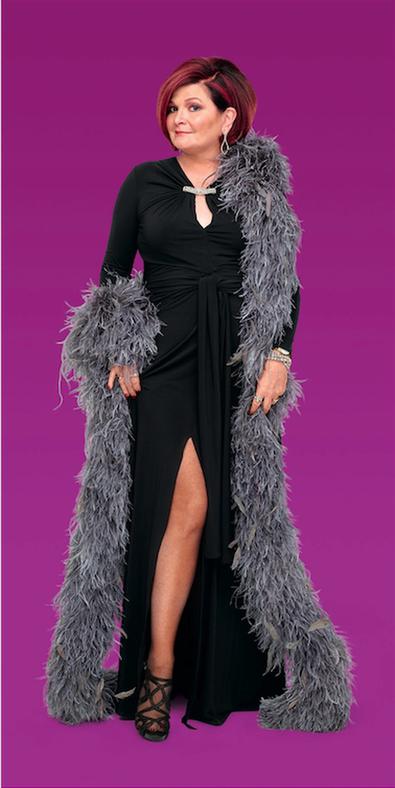 Tony winner Faith Prince has been delighting Broadway audiences for years in everything from "Guys and Dolls" to "Little Me" and "A Catered Affair." Now she's back where she belongs in Seth Rudetsky's musical spoof of disaster movies, "Disaster!," opening March 8.
Tell us about 'Disaster!'
Seth Rudetsky has taken, like, four movies and put them in one plot, so I'm kind of like Shelley Winters [in "The Poseidon Adventure"]. But with a twist! Honestly, I may laugh myself to death. You may hear that Faith Prince died laughing. I'm willing to take the risk.
How did you get your Equity and SAG-AFTRA cards?
I did a revue in Washington, D.C., "International Inn," after my senior year. My mom had come out to drive with me and we drove all night to Washington for this audition. There was a soprano, second soprano, and alto, and I didn't get it. But right as I was about to leave, they go, "Oh, you're more right for the alto funny girl, and we just lost her. Can you stay and do that?" And I did it for three months. My SAG card, I think I got on "Remington Steele."
What do you wish you'd known before you started acting?
Probably just how much inner power I truly had and to trust that. Just knowing myself, what's right for myself. Not ego, but owning it. Honoring my fortitude. I thought there was supposed to be some Svengali to lead me. But look into the water and you'll see yourself. It's true. So that's what I teach; I try to empower other people, get them to listen to themselves. And I've raised my son that way. He's really following his instincts. I think it was Viola Davis who said her passion outweighed her failures, so that's why she kept going back in.
What was your worst survival job?
I kind of liked my survival jobs! The dealbreaker for me was when I was a waitress with two friends. It was at a comedy club on 14th Street where there were two seatings, so all the checks had to be paid before everyone walked out the door. And if you didn't get a check paid, you had to pay out of your pocket. I remember this woman saying to me, "Why do I feel like I should wait on you?" and I said, "Because you should. Now, the special of the day is…" I'll never forget it. I just went, "I am never doing this again. This is the end. I will do something in show business, but never this again."
How do you typically prepare for an audition?
I couldn't wait to get into an audition. I loved presenting one side of me and coming back around with a really dark, simple thing. I loved thinking out of the box. When I auditioned for "Guys and Dolls," I auditioned with "Something Wonderful" as Miss Adelaide. I really carved my space out. It was sort of like doing a mini act. It was my way, and I think it really transformed my auditions. I was all over it. And couldn't wait to try out more material. I think that's how I pushed my way in.
What is your worst audition story?
It was for Martin Charnin. I'd done "The Great American Backstage Musical," where I played the best friend. I remember him coming in and saying, "I've never seen you before, you're really good. I'm thinking you should be the star of the show." And I said, "No, I'm good with the best friend, but thank you!" [Laughs] Finally I got the chance to audition for him for "Animal Crackers." I couldn't wait to do the monologue for him. It was from "Talking With," and it had a really bad word in it. And because it was enclosed in the monologue, I didn't think anything of it because I was representing the piece I was playing. I probably I shouldn't have done it, but I didn't know any better. And I went in, carved my space out, and I went there. Martin Charnin went off on me for about five minutes, which felt like 20. I did not move a muscle. I remember watching Jimmy Roberts, the pianist in the room, try to carve himself into the back corner. It wasn't me saying [the word], I wasn't portraying myself, and in my little bubble I said, "Oh wow, I really nailed that!" And that's all I could think of, like, Oh my god, he really thought I was this person. And he finally sat down and I said, "Um, I have an uptempo?" [Laughs] And he let me do it. But I knew he wasn't going to cast me. I've seen him many times since and he's been lovely. I did "Annie"! I didn't take it personally. But it did make me be much more discerning.
Which of your performances has left a lasting mark on you?
Probably "A Catered Affair." It had a moment in it where it was really not like musical theater, and John Doyle gave me that. I think that was life-changing for me in so many ways. As a human being, to know that you can go to a dark place and find a landing. It was a very difficult role because of that.
Like this post? Check out more of our Backstage 5 interviews!