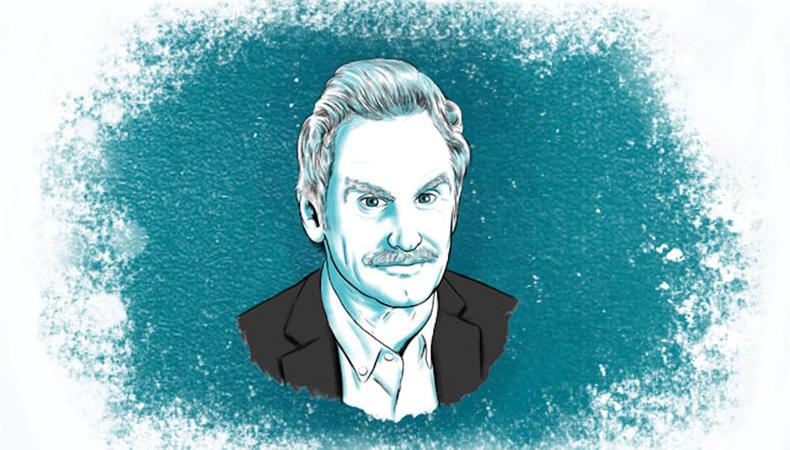 Television stalwart Jere Burns has appeared on everything from "Bates Motel" to "The King of Queens." Now he's starring opposite Rashida Jones on TBS' cop comedy "Angie Tribeca," created by Steve Carell and Nancy Walls Carell. He talks to Backstage about his Type A character and why you should never, ever bring a squirt gun to an audition.
Tell us about your role on 'Angie Tribeca.'
I play Pritikin "Chet" Atkins, whose name is based on two diets from the 1980s, Pritikin and Atkins, in keeping with the lunacy of our show. Pritikin is by-the-book and Type A, with no gray areas. Loves his detectives, but has a very hard time expressing emotion. Raised by two lesbians in a commune, Atkins joined the police force at a young age seeking structure he never had as a child.
What do you wish you'd known before you started acting?
To value every moment along the way. There were times in my career where I could have enjoyed the moment more, but I was too focused on what I hoped would come next. I wish I smelled the roses a little more early on.
What was your most memorable survival job?
Driving for Checker Cab in Boston. Our slogan was, "Don't take a chance, take a Checker."
How do you typically prepare for an audition?
I think about what the character wants and then I break down the text into beats and transitions. I am all about the text. The words. I'm kind of a Maimon guy that way.
What's your go-to audition song?
I'm not really what you would call a singer, but about 12 years ago I saw "Urinetown" on Broadway and it looked like so much fun that I decided then and there I wanted to do a play on Broadway. I had not really sung since "Guys and Dolls" in high school, but I worked up a song to sing at auditions. I ended up doing "Hairspray" on Broadway four months later. I love nothing more than eight shows a week. I cannot wait to do another musical.
What is your worst audition story?
When I first got to L.A. from New York, I auditioned for a lot of bad guys and bad television shows. I was so tired of using my index finger as a gun that I decided to bring a squirt gun in to heighten the realism, I guess. It was a total disaster. I had to stop midway through. I did not get that job. As I think of it now, all the bad guys I played seemed to be named Eddie. Funny.
In the alternate universe in which you aren't an actor, what would you be doing?
I would be a doctor. I am obsessed with medicine.
How did you get your SAG-AFTRA card?
I'm pretty sure it was in an afterschool special cast in New York and called "Moms on Strike." I wish I could remember more details.
Like this post? Check out more of our Backstage 5 interviews!