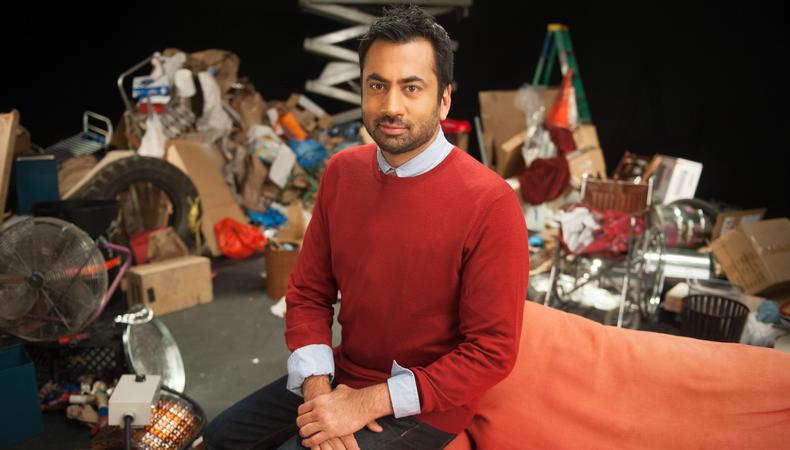 Best known for his roles in the "Harold & Kumar" films, Kal Penn now stars in the new cop dramedy "Battle Creek." He tells Backstage about his new role and racists in the audition room.
Tell us about your role on "Battle Creek."
I play Fontanelle White, or Font for short. He's a detective in the heavily underfunded Battle Creek Police Department. He prefers playing by the rules but he makes no excuses about the corners he has to cut to get the bad guy. It's an hourlong cop show, equal parts comedy and drama. The stuff they take seriously is anything related to murder and violence—no one's making light of that—but there's a lot of humor based in banal police work.
What have you learned playing Fontanelle?
Doing television, it's always an exercise in making grounded choices. You're always getting new information about your character in each script and in each episode, so you play something one way and then four episodes in, your character has a long-lost sister. It's a challenge, but one that's always really interesting. I've also never played a cop before—I'm usually on the other end playing a perpetrator, so that's definitely a nice change of pace.
What do you wish you'd known before you started acting?
I wish I'd had a better grasp of the business side of things. You can't really teach everything, from the way networks and studios work to the way film financing works, and it gives you an appreciation and sometimes a frustration about the industry. I wish there was a guidebook for something like that. But then again, you learn a lot by doing, so maybe it's fruitless to say that. I'm just glad I know about it now.
Who do you have an acting crush on?
Tom Hanks, definitely. I would love to have even one hundredth of the type of talent and career he's had. But don't get me wrong, I'd take all of it.
What's your audition horror story?
There was some stupid commercial, and I walked into the waiting room and the casting assistant looked at me and didn't think I spoke English. So she points to the sign-in sheet, and I thought, What the fuck is this? I knew exactly what she meant so I said, "Thank you, I appreciate it." And then she started asking me where I learned English. And I'm, like, "New Jersey. Why? Where did you learn English?" Then I thought, Oh, I guess I shouldn't be antagonistic to the casting assistant even though she's a stupid person. I went in to see the casting director and she says, "Where's your turban?" My response was to explain that I'm not Sikh. And she goes, "Well, can you go home and put a bedsheet on your head or something?" I said, "No. No, I can't," and that was it. Hey! Welcome to Hollywood! If you ask performers of color, this is a standard audition story.... Verbally, it's very funny, but reading it is horrifying. So just put in parentheses, like, "laughs"—something that indicates that I've made my peace with this. Laughs.
What was your worst survival job?
Telemarketing. I lasted a day and a half because it was awful. It's bad enough where you're bothering people at home, but we were calling old people and asking them for money for things and it was so awful that once I realized exactly what this company was doing, I quit, which was not wise because I didn't have anything else as a backup. But that was definitely the worst one.
How do you typically prepare for an audition?
I audition all the time and I'm a stickler for as much prep as possible. I read the script a couple times and do as much rehearsal as possible, especially if the character is completely different from me. I'm much more Meisner in my prep than anything else. Auditioning is such a grueling process. For every 50 or 100 you go on, you get one. I forgot that statistic and I'm probably botching it. But I'm notorious for calling my agent and asking for the latest possible slot.
Like this post? Check out more of our Backstage 5 interviews!