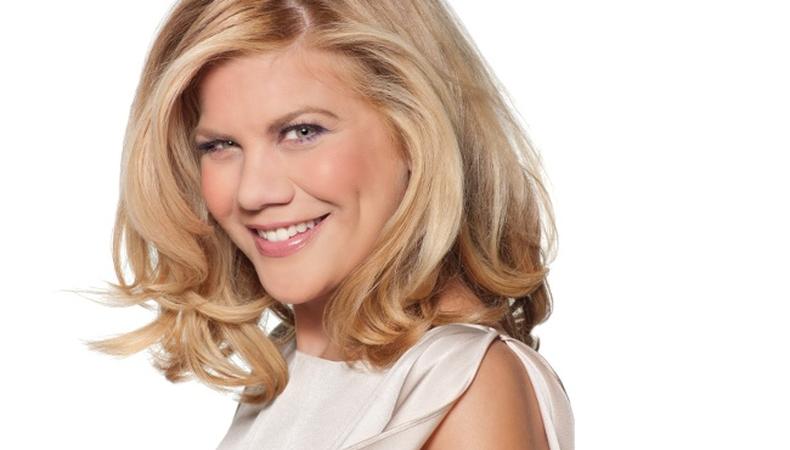 Kristen Johnston doesn't mince words—there's a reason her Twitter handle is @kjothesmartass. But she's also hilariously honest and frank about her career and the industry when she calls to talk about her TV Land sitcom, "The Exes," and the hard work she doesn't want you to see.
Tell us about "The Exes."
It's just fucking funny. That's me being totally real. Everyone always asks about the situation part of the com and the "sit" never matters. It's the "com" that matters. I could be playing a garbage man and it wouldn't matter. What matters is the writing.
What's one thing you wish you knew before you started acting?
Find another creative outlet! And that's why I teach at NYU when I can. I thought it was about being onstage—and being onstage is the best—but there's a whole lot of time, like 22 hours of the day, that are not onstage. You have to feed yourself in other ways as young actors. Feed other parts of yourself. Write a script, paint, do good things for other people. That's always a good one!
Who do you have an acting crush on?
Bill Murray. Yeah. He would really scare me, in a good way. I respect him very much. He makes it look so easy. And that's my thing. I also love Kevin Kline. There's so many, though! Billy Crudup. So many great New York actors I just adore. It's hard. But the biggest crush, I would have to say, is Bill Murray.
What was your worst survival job?
Selling dancing Christmas trees at the Cellar at Macy's. It was hell. Remember the Chipmunks? They had their Christmas album out, so all of them danced to the Christmas album and I had to wear high heels and a short skirt for the dads.
Which of your performances has left a lasting mark on you?
All of them, without question, but there are a couple that have really changed me, and the biggest was [Off-Broadway's] "Aunt Dan and Lemon." That was the first time I think I started to really understand acting: It's you playing you as if you were that person. And it's a big difference and it frees up all sorts of things. So maybe my roles kind of come off similarly, but you'll never see me work hard—even though I do work hard.
When did you know you wanted to be an actor?
From birth. That's all I've ever known, was that. Since I could form thoughts. It's really and truly all I ever wanted to do. Almost to a detriment. You know how your mom always tells you, "Get a backup plan"? I didn't. And part of the reason I started using drugs and getting lost was because I didn't have any other creative outlet.
What's been your most challenging role?
They're all hard. I take them all really seriously. "Aunt Dan and Lemon," the pure memorization of it, that was technically challenging. But actingwise, all very hard. They all have their own tricky navigational issues you have to figure out. And that's what's so great about it.
What is your best/worst audition horror story?
Oh, I can't tell you. Wait, here's one you can use. My friend Philip [Seymour] Hoffman, his friend had just written "Capote" and someone had just dropped from playing Harper Lee. So they call me up and they're like—and I hadn't worked at this point in two years. I felt like a loser, like an asshole. And they called me up and said, "You basically have to audition yourself out of this part." Which I basically did. It was the last terrible audition I've ever given because it was the last time I put the focus on getting the role. The focus has to be on something else. But I went in and was so bad. Then I saw Catherine Keener and was like, "That's it! That's what I should have done!" But I'm not Harper Lee, I'm not dowdy. I'm the Truman!
Inspired by this post? Check out our television audition listings!