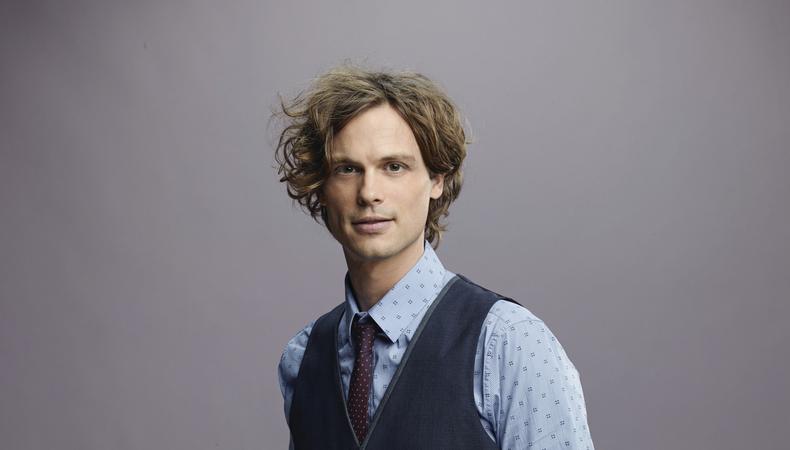 Best known as Dr. Spencer Reid on CBS' "Criminal Minds," Matthew Gray Gubler dishes on his extensive preparation process for a role, his acting crushes, and to whom he owes his career.
Tell us about your latest projects.
I just did a film called "Suburban Gothic" [about a man who can channel the paranormal]. It's a movie made by lunatics for lunatics—best played in a rowdy theater filled with lunatics. It's a really low-budget, old-fashioned midnight movie. I'm a big fan of cult cinema from the 1970s, or movies meant to be seen at a drive-in theater or a slumber party. It's a very unique film for those who like shock cinema. And then "Criminal Minds" is going great. We're in the 10th year and the writers are somehow getting better even after 10 years.
How did you get your SAG-AFTRA card?
I studied filmmaking and interned for Wes Anderson, and then he cast me as an intern in "The Life Aquatic With Steve Zissou." I owe him my acting career. He's the best. It's a beautiful film that I'm so proud to have been a part of.
On whom do you have an acting crush?
I think Crispin Glover is a very special actor. I love Vincent Gallo, and I think Bill Murray and Steve Martin—anyone who is doing something that cannot be replicated, cannot be imitated. I'd put Christopher Walken in that world. Anyone who has clearly, every step of the way, thwarted people's attempts to get them to be conventional, I admire and I love watching.
How do you typically prepare for a role?
For a character, I actually sketch them and create a painting of what they look like—a physical painting—and I keep that with me. I feel like through that I often capture nuances of the face, like, muscles in the face. And I let that seep in, and then I create the richest, most thorough backstory anyone has ever had, I think, on the fictitious characters so that I know every moment of their lives. I know how they would react to someone waving to them at the mall. I know if they had a bar mitzvah if they're Jewish; I know what the theme for their bar mitzvah was. Just by creating a person that I know so well in my head, I feel like I can never have the wrong answer at any given time.
Which of your performances has left a lasting mark on you?
Recently I did a movie called "Life After Beth" wherein I played this crazy, militant brother who's obsessed with killing zombies, and that was really fun. I obviously have a very soft spot for Spencer Reid. My hope for that character 10 years ago was to somehow make the term "nerd"—which I've kind of been called all my life—something you want to be rather than something to make fun of. So I have a soft spot for hopefully making smart, awkward people feel good about themselves.
What do you wish you'd known before you started acting?
I actually like not knowing. I feel like I don't know anything and that's how I approach most of the things I do. I feel like when you know little, you have to approach everything from a genuine [place]. Whether it's drawing or acting or singing or directing, when you don't know anything you're forced to rely on sincerity. I'm just trying to operate in that weird space.
Check out the trailer for "Suburban Gothic," now available on VOD and iTunes, below!
Like this post? Check out more of our Backstage 5 interviews!