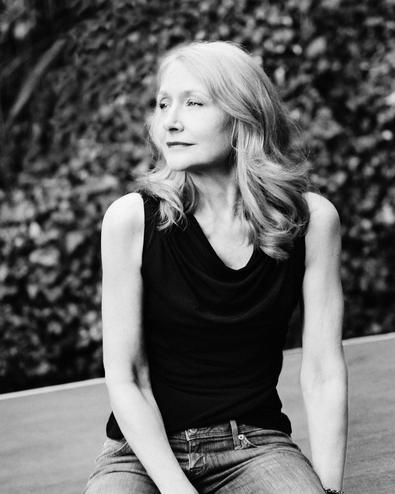 The Emmy winner, who has been seen in everything from "Broad City" to "Learning to Drive" this year, tells Backstage about being fearful on set for the first time in a long time, her stint as a cocktail waitress, and why Lin-Manuel Miranda has become the man of her dreams.
Tell us about "Learning to Drive."
It's a surprising film, and that's what's interesting. Wendy is not heroic or even ultimately sympathetic. But I just liked the honesty and truth, and she reminded me of many women and many men. She felt truthful and funny and real and alive and present. Getting all the elements together took a very, very long time. A battle! But in the end, all of these women [director Isabel Coixet, screenwriter Sarah Kernochan, editor Thelma Schoonmaker] came together. In a year when everyone's talking about women, this movie was lousy with women! Except these two remarkable young men at Broad Green Pictures who wrote the check and chose, as their first film, to make this film. That says a lot about them.
What do you wish you'd known before you started acting?
That you might have to be naked at any point in your life, no matter what age you are. [Laughs] What is it that I am more naked now than ever? It's killing me! But [nudity is] truthful and you can't fake it.
What's your worst audition horror story?
The woman looked at me and said, "Oh no, no, honey, you're just too old. You shouldn't even come in. I just don't want to waste your time."
On whom do you have an acting crush?
I just saw "Hamilton" the other night and Lin-Manuel Miranda has knocked everyone out, all the other crushes I had. Now Lin-Manuel is the man of my dreams. It's Shakespearean, what he's created! He's a remarkable, remarkable man.
What was your worst survival job?
I was a cocktail waitress in New Orleans at a Hilton, and I was not good at it. I'm very bad at keeping orders straight, and I just was bad. Like, really bad. I had to wear a unitard with a skirt over it, and I had my big hair going. Cocktails in a really depressing hotel bar with a lot of men in from Gulfport.
How did you get your Equity and/or SAG-AFTRA card?
I got my Equity card doing a play at Manhattan Theatre Club, a Paul Osborn play called "Oliver, Oliver." And my first SAG job was "Spenser: For Hire." I played a woman who went to Harvard who was a murderer.
What have you learned about yourself doing "Learning to Drive"?
I realized every year that went by without playing this part was actually one year I needed to play the part. Wendy is in the throes of despair and rage. But when I finally had to show up and play her after thinking about it—I'm not a nervous actor when I do film, I've done so much at this point. But I suddenly realized I had fear, because the comedy and the tragedy are so finely etched in this script, and I didn't want to compromise any of that. I realized that maybe that was good, maybe I'd gotten too comfortable as an actor. I'd taken a lot about myself for granted.
When you had to audition, how would you typically prepare?
I really prepared. I took it very seriously. I got some beautiful jobs from working my ass off. Auditioning is brutal, but every great audition gets you some job eventually. I just learned how to embrace it. And I just worked really hard.
Which of your performances has left a lasting mark on you?
"Streetcar," playing Blanche DuBois. But then doing "Learning to Drive" was so brutal because of the elements of New York. I would say "Streetcar," but "Learning to Drive" was a very close second.
Like this post? Check out more of our Backstage 5 interviews!