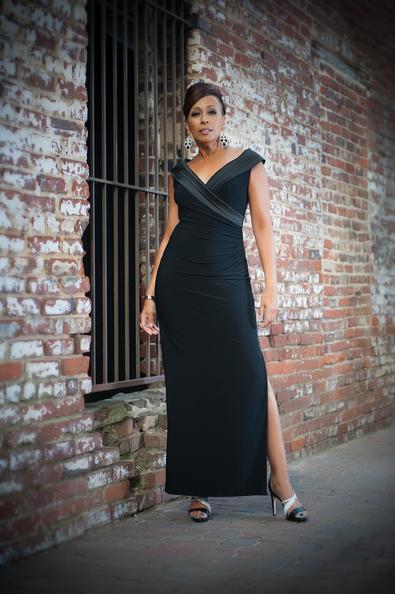 Tamara Tunie has been dominating the stage and screen since her days appearing simultaneously on "As the World Turns" and "Law & Order: Special Victims Unit." Here, she discusses her newest role in Danai Gurira's Off-Broadway play "Familiar," the theater legend who made a lasting impression on her, and more.
Tell us about 'Familiar.'
My character is an immigrant from Zimbabwe. She's lived in the States for 30-something years, so she's a naturalized American. Her name is Marvelous, and she is marvelous. She's the matriarch of this family, and she kind of rules with an iron fist. Or maybe an iron fist with a velvet glove over it. It's been very different for me, and it's really been challenging getting into the psyche of this character.
How did you get your Equity and SAG-AFTRA cards?
When I was still at Carnegie Mellon, I did summer stock at Civic Light Opera in Pittsburgh between my junior and senior year, and that's how I got my Equity card. I did two seasons with Civic Light Opera, and then when I moved to New York I already had my card, which was great. My SAG card, I think I had done maybe a couple of commercials.
What was your most memorable survival job?
I did office work, and I did temp work, mostly. At one point I was temping, and I could type and everything because I'd learned that in school, so everywhere I'd go for a temp job they would want to hire me permanently. I remember I was working at NBC in the human resources office for a couple of months in the summer, and NBC offered me full-time employment, with benefits and everything—and it was really, really tempting. I really considered it, you know? And not because I wasn't working. I was working in theater, but I was doing showcases and all those things that you do as you're just getting started that don't really pay. So I really thought about it, because I needed to pay my rent, and dental, and all of that. They gave me all the paperwork and I took it home, and I just looked at it and I thought, This is not why I'm here, and I'm not going to do it. And that was my last temp job.
Which of your performances has left a lasting mark on you?
I'd have to say my first Broadway show, so many years ago, with Lena Horne. That really set the bar for me as far as professionalism and performance, giving 100 percent, and being a consummate professional. Being punctual, having consideration for everybody who's working with you—and that's everybody including the usher, the house manager, the custodian, everybody. She made the biggest impression upon me.
What do you wish you'd known before you started acting?
Everything! There's that old adage, "Youth is wasted on the young," because you just don't know anything. But at the same time, I don't know if I would have the same joy that I have had with the ups and downs of this business, so… ignorance is bliss!
In an alternate universe in which you aren't an actor, what would you be doing?
I think I would be a percussionist. I think I would be Sheila E.; that's something I've always fantasized about.
How do you typically prepare for an audition?
Well, generally I download either the script or the sides into the Rehearsal 2 app—which I think is one of the best apps ever created for actors—and on that app you can highlight and record, and record the other lines and kind of rehearse with yourself. And then, depending on what the role is, I'll investigate and do some research.
On whom do you have an acting crush?
Well, it's Hugh Jackman, and I'm sure I can stand in the long line of many… but it's Hugh Jackman. We have the same vocal coach, so occasionally I'd run into him as he was leaving his session and I was getting to mine, and I would just get all giggly inside—but I was cool.
Like this post? Check out more of our Backstage 5 interviews!