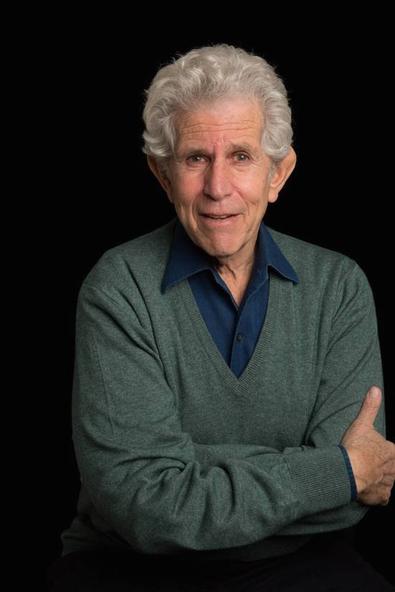 Two-time Tony nominee Tony Roberts ("Play It Again, Sam" and "How Now, Dow Jones") is a legend of both stage and screen having starred alongside Woody Allen in films such as "Annie Hall and "Stardust Memories," as well as Al Pacino in the "Serpico." Now, Roberts adds author to his already impressive résumé, with his new memoir "Do You Know Me."
Here, he discusses about how he got his start in the business, who inspires him, and why auditioning is so scary.
Tell us about your book "Do You Know Me."
My career has been full of wonderful stories and I wanted to share them with others who I think have the same point of view as I do. [The book is] full of stories of ups and downs and good moments, bad moments, and unexpected moments. And I think actors in particular will get a lot of fun out of it, you know, understand what other people go through to be successful in this business.
How did you get your Equity card?
I got my Equity card when I was 21 years old. I had been out of college for a couple of months, and I won an audition to be in a play called "Something About a Soldier." I was hired and they said, "Of course…you're a member of Equity?" And at that time I wasn't. So I said, "No I'm not. I'll go and I'll join today!"
What is your worst audition horror story?
Every audition is the worst audition because it's a completely horrible circumstance. You're being asked to convince a group of people that you are right for a part that no one has yet told you you're right for.
And when you leave the audition, you don't know whether you've got the part or you don't, at least 90 percent of the time. So the best thing you can do is forget the whole thing, forget you were there. Because you're gonna spend energy fretting about whether you could have been better or whether you should have done this or should have done that.
Do you typically prepare for an audition?
Sometimes I do and sometimes I don't—that's the only honest answer. If you feel strong enough to go in there and wing it, you may be riding on pure illusion—and it would have been better for you to study the part a little bit more and to choose certain moments to emphasize something that you wanna bring to the part—but that can also appear false and phony, because let's not forget...the theater is a collaborative thing. It takes four weeks of rehearsals for a play with a director and a writer and a producer and other actors to discuss this with, to formulate with, to come up with something. It doesn't just happen. But an audition is supposed to just happen. And that's why it's such a painful experience for my peers and myself.
On whom do you have an acting crush?
My heroes were Laurence Olivier and Ralph Richardson—and certainly Marlon Brando. Those were my inspiring top three.
Like this post? Check out more of our Backstage 5 interviews!