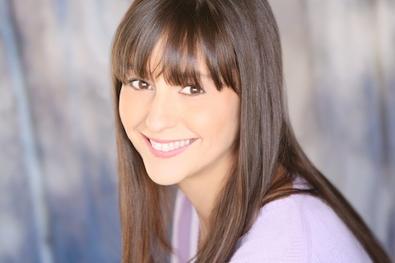 As the artistic director of A Class Act NY, I have no doubt that parents have the ability to help their budding young thespian nail an audition in the comfort of their own home. You don't have to be a professional acting coach to teach these time tested audition tips. Before you know it, you will have helped your child master the audition process!
The Belly Button
Never let audition sides cover the face! After all, hiding behind a piece of paper creates an immediate disconnect between performer and casting director. Employ the belly button rule: Use the belly button as a reference point for the proper place to hold sides. Elbows bent, hands a comfortable distance from the belly button, and deliver those commercial reads, TV or film sides without letting the audition sides creep up and cover the face!
Live Off the Page
Let those baby blues (or browns, greens, hazels…) be seen. Even if you've mastered the belly button rule, it's still possible that a performer's eyes stay glued to the page. (This would be "living on the page.") Glue your eyes to the page and you leave your eyelids with the task of telling the story, which will surely be a sleepy one. Glancing down at the page creates the very same disconnect between performer and casting director that occurs when sides creep up and cover the face. When a performer's eyes "live off the page" they stay connected and engaged with their scene partner or reader (who very well may be the casting director).
A commercial audition presents the greatest challenge to living off the page. Since commercial copy is rarely received in advance, it's especially important for an actor to read one line at a time, memorize it, look up, and deliver. Then, glance down for your next line, read it to yourself, memorize it, look up and deliver. Practice this read, memorize, look up, and deliver sequence at home to ensure casting directors see your eyes and not your eyelids. Remember, an audition's worth of eyelids will never help book a job.
The 3-Second Rule
You can't beat a tip that only takes three seconds of audition time! My students know that once they utter the final line of a scene or the final note of a song, their audition is not over. The audition is merely three seconds away from being over, but those three seconds are vital. Keep casting directors engaged for three seconds after delivering the last line of a scene or the last note of a song by staying in character. Never cut the moment short by breaking character too soon. After all, you'll have all day to be yourself. Walk out of an audition room knowing that you put a button on your performance by using my 3-Second Rule®.
To Be or Not to Be (In Frame)
Don't leave a casting director staring at a blank wall or an empty monitor without an actor! It is essential to get the green light from casting directors if you plan on making large or sudden movements off your mark. Before going on tape, ask the casting director if they will be able to follow you with the camera if you make the choice to move away from the initial starting point. An unexpected drop to the knees or a dart to the right can take an actor out of frame, off camera, and off that coveted callback list. If a young actor insists on making a large movement part of their audition, it is essential to rehearse the scene two different ways, both with and without the movement. It's best to prepare for the casting director who doesn't want the added job of keeping your child in frame.
There you have it. Get to work and teach these time-tested audition tips at home with your little star! Break a leg!
Like this advice? Check out more from our Backstage Experts!