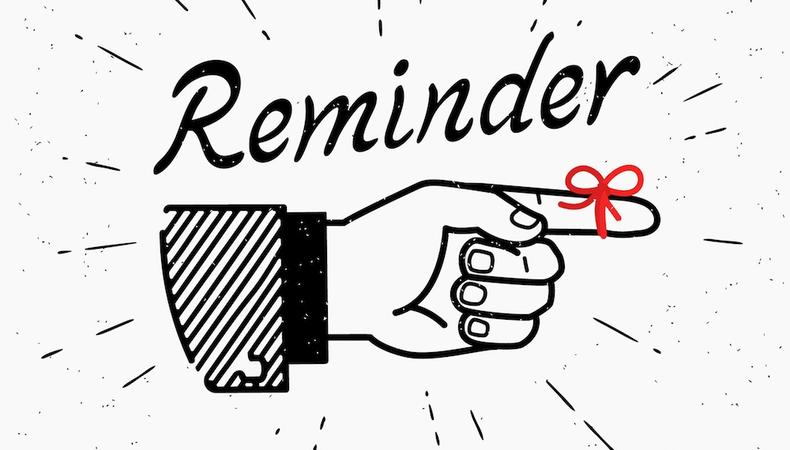 The good news is that you have an audition. The bad news is that you have a lot of copy to memorize. And the additional news is that the audition is tomorrow.
Unfortunately, casting directors and producers don't know or care that you haven't had a lot of time to prepare. They only see and care about the audition itself. If it's true that acting is 99% about what you don't see, then you must get the words out of the way first so you can focus on what they do see.
So actors tend to rush into memorization mode as soon as they get their script or sides, highlighting lines and quickly attempting to memorize. They look down at words, then up, mouthing the lines to themselves. Then back down to words, then up, then mouthing. Then repeat. And while you may learn the words with this approach, the problem is that even if do get the lines down, you risk being locked into one way of thinking about the copy without the ability to adjust to direction on the spot. To help combat this, here are some great tips for quickly memorizing your lines while also keeping a sense of spontaneity that will serve you will in the audition room.
1. No distractions.
First things first: take this process seriously. Pick a place with no distractions. No TV, no Computer. Turn your phone off. Give yourself ample time. Focus.
2. Do your initial reads out loud.
Read through the copy several times and say your lines aloud. You need to hear them. Once vocalized, they are planted in your brain. Don't try to memorize yet, just familiarize. Get a sense of the scene and your character. Feel the genre, your character, your relationships, scene obstacles, etc. You'll notice there are words and phrases in the script that may prompt or play off each other and your lines. Very true in comedy, where there's a set up and punch. Inasmuch, there are buzzwords from other characters that will prompt your remembrance of your line. Look for repetition of words, sentences, and other phrases that will help trigger your next line.
READ: 6 Genius Ways to Memorize Your Lines
3. Recall lines with a partner.
Line recollection. Notice that I didn't say repetition. Recalling and repeating trigger different parts of the brain. Try to get a someone to go over all the lines with you. Section off the scene. Now, say your first line and allow your partner to say theirs. Repeat these same lines again and again, back and forth.
Now, just do the next few lines together. Repeat those and then incorporate all the previous lines to that point. You're adding a few lines at a time, then going over all to that point. Continue to add lines and incorporate until the scene is complete. Your reader shouldn't act, nor should you. With a partner repeating their lines as you recall yours, it helps you remember in a certain way. (It's almost Meisner-ish.) You learn to hear lines differently each time they're read to you by a partner so you're not locked into one way of hearing or responding.
4. Put pen to paper and cement it.
When you write something down, you cement it in your brain. This is great for monologues or scenes where you have most of the lines. For me, it is a real pain to rewrite a script in my own handwriting but I do it because writing it down makes the dialogue real. So does saying it. Write your lines down several times to solidify them your brain.
5. Make your final touches yours.
Once memorized, you can bring the character to life. Own it. Incorporate a sense of you into the character. Live the moments: you should still have the ability to react to whatever is coming at you in a real way. Incorporate your unique "isms" that make your read uniquely you. This will separate you from the others.
Unplanned moments produce unplanned reactions. Those spontaneous moments will always be the most interesting parts of life. They will also be the most interesting parts of your acting. Memorize copy in a way that allows you to keep them. You may or may not book the job, but you'll give a great audition and be remembered.
Todd Etelson is a top NYC kids and teen acting coach, specializing in on-camera television, film, and audition technique. In 2004, he founded Actors Technique NY (ATNY), a TV and film school for serious young actors. He is responsible for helping hundreds of young talent gain representation and succeed in their budding careers. He works closely with most all of the top NYC agents, managers, and casting directors. His clients have boasted numerous major successes in network TV, film, and other commercial and stage projects. He began his career working at Dick Clark Productions in Los Angeles on such hits as The Academy of Country Music Awards, Puttin' on the Hits, and American Bandstand. He's performed on network television, film, and stage. He travels nationally and internationally to speak and teaches regional acting workshops. He's taught in Canada and has been invited to China to teach on-camera acting skills.
Test out your memorization skills with our commercial audition listings!
The views expressed in this article are solely that of the individual(s) providing them,
and do not necessarily reflect the opinions of Backstage or its staff.