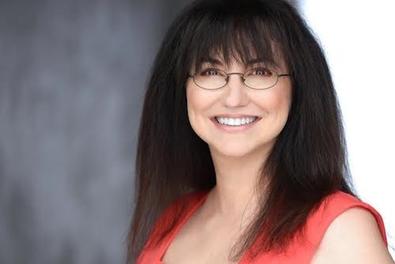 In the last decade, the entertainment industry has evolved quickly and vastly. One of the biggest changes is the rise of self-taped auditions. This allows flexibility from casting to let out-of-town actors submit digital auditions. This broadens your horizons as an actor in so many ways.
I cannot stress enough that self-tapes should not be considered "optional" or less than an in-room audition! If we ask for a self-tape, it is because a casting director has seen your materials and requested it.
The following steps will help you nail your next self-taped submission.
1. Never dismiss any opportunity! While it may seem that a self-tape won't give you the same chances as an in-the-room audition, that could not be farther from the truth. Though being in the room is always the best way to make an impression, self-tapes get equal consideration. If your manager or agent reaches out to you with a self-tape audition request, you should always make sure to do it and work as hard on your tape as you would preparing to go into the audition room. Taylor Kitsch booked his starring role on "Friday Night Lights" from a self-taped audition, as did our client Evelyn Manchester for "Boychoir" with Dustin Hoffman.
2. Prepare, prepare, prepare. You want to be off-book and work as hard on your tape as you would if you were physically going into the audition room. Know all of your lines, but keep your script close by. Rehearse with your reader and make sure that they're giving you a great performance to respond to.
3 Be a professional. Your home is now your audition studio, so make it the best it can be. Tape in a quiet space without background noise or interruptions, and keep your reader close so they can be heard as well as you. Audio quality is extremely important. If they can't hear you, they can't cast you. Don't use your iPhone or webcam. Make the investment in an affordable handheld camera and tripod, or find a reliable friend that can help you operate it. Use a backdrop like a solid colored curtain because the waves in the fabric provide depth. If you can't do this, a clean blank wall also works. Do not show any clutter in the background, and wear a nice neutral color that won't clash with your backdrop.
4. Read all of the instructions! We see so many self-tapes where actors haven't read all the directions and don't slate, forget to name their agent, don't give casting the details they're asking for, or do more takes than requested. If you can't follow directions via email, casting won't trust you to follow them once you're on set.
5. The early bird gets the worm. (Submit your tapes as soon as possible.) We have heard from casting directors countless times that the tapes that are sent in the earliest get more consideration and raise the chances of the actor auditioning. On average, a casting director can receive up to 600 self-tapes. It is extremely important that when you tape, you get it uploaded or sent to your manager with plenty of time to spare.
Now get those tapes in and let's book those jobs!
Like this advice? Check out more from our Backstage Experts!
Check out more tips for self-tapes here:
The views expressed in this article are solely that of the individual(s) providing them,
and do not necessarily reflect the opinions of Backstage or its staff.